Filmmaker Liam O Mochain writes for Culture about his new feature film, Lost & Found, the half-decade spent bringing it to the screen, and the fine art of making it all happen on a low budget.
In 2011 I decided to make Lost & Found, a feature film with seven interconnecting stories set in and around a lost & found office of an Irish train station. I had just spent three years working on a feature film called WC which was released in 2009. It was a tough film to make, dealing with a lot of serious social issues, so I wanted to do something next that was a little lighter in tone. I had made a short film in 2011 and really enjoyed the experience - I wanted to try and replicate that experience with a feature film project.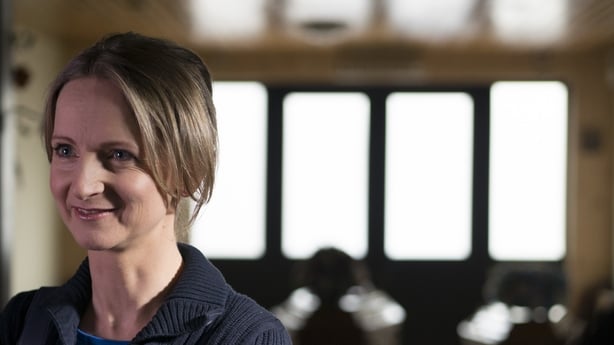 All the stories in Lost & Found are inspired by true stories that either happened to me, someone I know, or I was told about. The segments share a theme of something lost or found and have characters that come in and out of each other's lives. We filmed the 7 segments in short spurts, 3-4 days annually from 2011 to 2016, filming mainly in Dublin and Laois. The advantage of doing it over this long period was that it was more manageable to fund and gave me time to think about different stories, characters and ways to interweave them together in the overall project, as well as getting the most out of our limited budget. On the other hand, we never knew if it was going to get finished or come together in the end.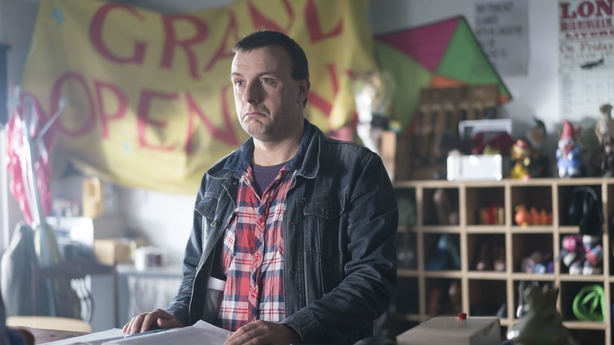 The key production crew came on board in the weeks before filming began. We had a great cast & crew in place including producer Bernie Grummell, cinematographer Fionn Comerford, production designer David Wilson, sound men Phillipe Faujas & Niall O'Sullivan, composer Richie Buckley and editor Ciara Brophy editor. Our cast includes Aoibhin Garrihy (The Fall), Liam Carney (Red Rock), Norma Sheahan (Moone Boy), Sean Flanagan (from Foil Arms & Hog), Anthony Morris (Game of Thrones), Donncha Crowley (Fr. Ted) and myself.
Looking back on making the film, I have to say it was a fantastic experience; things didn't always go as planned, but somehow it all worked out. The different segments were filmed at an actual lost & found office in Dublin, a train station in Portarlington, a train travelling across Ireland, Dublin Airport, the Botanic Gardens, a funeral home, bars, churches and on the streets of Dublin. One of the biggest challenges was finding props for the different stories, particularly the Lost & Found office. Mary Doherty, our art director, was great at getting stuff from charity shops and even my own toddlers' beloved toys featured. Which utterly confused my two and three year old when they saw their toys in the lost & found office on screen...
Lost & Found just won the Best Foreign Film award at its first international film festival in Tucson Arizona, which will hopefully draw attention to the film - it will be released in Irish cinemas by Eclipse Pictures on July 13th - now all you have to do is go and see it.