Choreographer Liz Roche writes for RTE Culture about cross discipline collaboration in the world of dance, building creative communities for contemporary dance in Ireland and her latest show WRoNGHEADED that responds to freedom of choice and opens at Dublin Dance Festival 2018.
Dancing was just part of what I did when I was young; my sister Jenny, was very seriously into it, but I remember just being happy to be there. We were both performing kids roles in Dublin City Ballet productions in the mid-eighties. In some ways we were expected to be very professional at that early age and so my dreams of dancing were quite practical really, certainly not looking at it all through rose coloured glasses. In my teens, my sister went to London to train at a prestigious ballet school. It was hard work, and from the outside I questioned if I had it in me to follow.  At 15, I decided to leave school and though unsure if I was making the right choice I knew somewhere that dancing was for me. My headmaster said "what if you break your leg – then what?" and I remember thinking – "what a stupid argument" so obviously there was no talking to me.  My focus was not ballet but contemporary dance.  Contemporary dance felt like it held more possibilities, it felt fresh. As a contemporary dancer you could focus on new work and get away from the idea of repertoire and "fitting in". The movement material gets created from scratch in every new work, and you're encouraged to be in the moment, discovering as you go.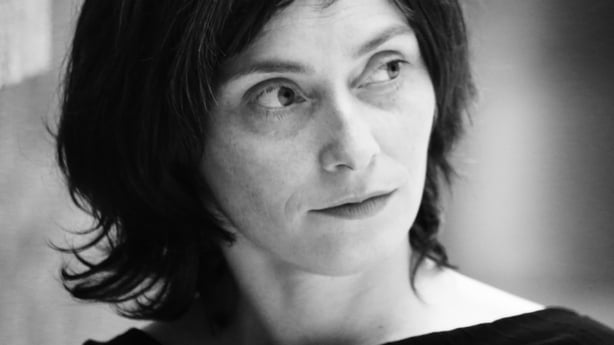 I finished my training at London Contemporary Dance School when I was 18. From then on I danced with many different companies. Jobs led to other jobs and throughout the next 10 years I danced in the work of some really fascinating choreographers in Ireland, France, Austria and the US performing in prestigious venues and festivals. During these years I was also choreographing small works;  some commissioned by  companies I was dancing in and some were as a result of winning choreographic prizes or bursaries. 
"Wrongheaded" described how we felt; out of kilter, expected to accept the situation when your body, heart and mind are rejecting what is going on around you.
In 1999 I co-founded Rex Levitates Dance Company with my sister. The company was created around a core group of fantastic Irish based dancers, with me as choreographer, and my brother Denis, as composer. Then in 2012 the company changed to Liz Roche Company. With support from the Arts Council and Culture Ireland, the work of the company continues to break new ground.In 2015 The Abbey Theatre with Dublin Dance Festival and Kilkenny Arts Festival co-commissioned Bastard Amber for the Abbey stage, the first commission of its kind for an Irish contemporary dance company. In 2017, the company was invited to present Totems in the National Gallery of Ireland as part of the programme of events to mark the reopening of the Milltown and Dargan Wings. Later on this year, we are commissioned to make two new works in partnership with Cork Opera House and Sirius Arts Centre's One Here Now Brian O'Doherty/Patrick Ireland project. We are currently Company-In-Residence at Dublin Dance Festival and the Civic Theatre, and the pieces continue to tour nationally and internationally.
As a choreographer, my interest lies now in cross discipline collaboration and building creative communities for contemporary dance in Ireland. 
We need your consent to load this Vimeo contentWe use Vimeo to manage extra content that can set cookies on your device and collect data about your activity. Please review their details and accept them to load the content.Manage Preferences
Collaboration is at the core of our upcoming performances of WRoNGHEADED at Dublin Dance Festival. I am working with the amazing Galway based poet Elaine Feeney and Limerick based filmmaker Mary Wycherley, who is also the co-founder and curator of the very successful Light Moves Screen Dance Festival. Award winning composer Ray Harman and lighting designer Stephen Dodd complete the creative team. This will be a new extended version of the 2016 production that premiered at Dublin Fringe Festival. 
WRoNGHEADED was born out of sadness and anger felt on hearing the news and circumstances of Savita Halappanaver's death. In my opinion, for any reason or belief, this woman should not have been put at risk to such an extent that she lost her life. 
I felt that I had to respond to these emotions through the artistic work that I make and so I approached Elaine and Mary to collaborate with me. "Wrongheaded" described how we felt; out of kilter, expected to accept the situation when your body, heart and mind are rejecting what is going on around you.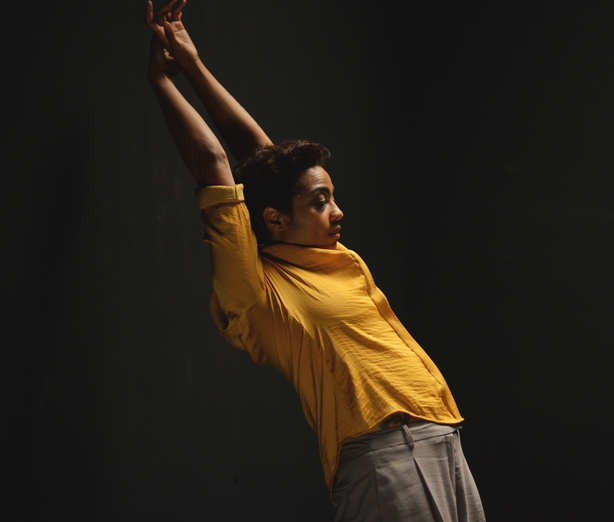 Since WRoNGHEADED premiered immense shifts have taken place within our society around these issues so the upcoming performances will somehow reflect where we are at now in the critical debate. I want to integrate the male voice in the work more clearly, as men are as much a part of this debate as women. I am adding a new music composition from Ray Harman, and this will accompany a male duet danced by Kevin Coquelard and Jack Webb closely connected to the existing fire-cracker of a duet danced by the exceptional Sarah Cerneaux and Justine Cooper. I intend for WRoNGHEADED to be a way for the audience to process, find space, see new energies and possibilities and acknowledge the complexities we face and have to resolve for this issue to have the outcome it deserves. 
Liz Roche Company's WRoNGHEADED 2018 opens at this year's Dublin Dance Festival at Project Arts Centre (May 16 & 17), and then transfers to Pavilion Theatre, Dun Laoghaire (May 22) & Hawks Well, Sligo (May 24) – more details here.