Back for its third year, Comedy Showhouse is coming to the Project Arts Theatre in Dublin's Temple Bar with an all-star cast of performers including Deirdre O'Kane, Colm O'Regan, Rose Henderson, Tara Flynn, Paul Tylak and Caitriona Ennis.
The six-day festival is kicking off on Monday, April 30th and will run until Saturday, May 5th, 2018. 
Last year, Fiona Looney's sketch series Waiting closed to a standing ovation. This year, the show has been extended with a killer cast including the IFTA winner Deirdre O'Kane, award-winning stage actress Caitriona Ennis and one of Ireland's most coveted comedy actresses Rose Henderson.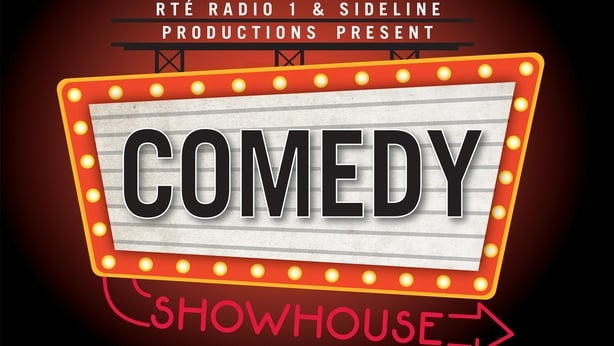 We spoke with playwright Fiona Looney ahead of the show to find out more.
How did you originally get involved with the Comedy Showhouse?
I'm there since the very beginning. Billy McGrath is the producer who came up with the idea of Comedy Showhouse and he came up with the concept of a show called Don't Quote Me - a panel show that we did - Sean Hughes was presenting it and I was one of the team captains.
So he pitched it to RTÉ and they liked it enough to do a few shows but they would go out on Bank Holidays and Christmas and the like.
So then Billy came up with the idea of doing a run of them and he thought the best way to do this was to put it in front of a live audience, take it out of RTÉ - we had done it in RTÉ with a live audience which was fine but he wanted the proper live thing where you've got a bar and you're in the theatre.
So Comedy Showhouse really began as a way of recording Don't Quote Me. I was doing that show the whole time but then last year Billy said to me, would you consider writing a sketch show with female performers? And I said yes!
How did the premise of the show come about?
I went away and came up with the idea of having a theme, rather than just randomly putting sketches together and I just thought, 'what do women do more than men do?' and [the answer is], we wait.
Women go to parent-teacher meetings, wait outside school principle's offices, bring kids to medical appointments and I just thought women, whether we realise it or not, we find ourselves waiting far more than men.
And usually, when women wait, they talk to each other - complete strangers will talk to each other, in a way that men don't so that's the original genesis of it.
I wrote two shows which we did last year - two on one night which went out on RTÉ over Christmas and then RTÉ decided they wanted to do more so now we're doing six shows over three nights.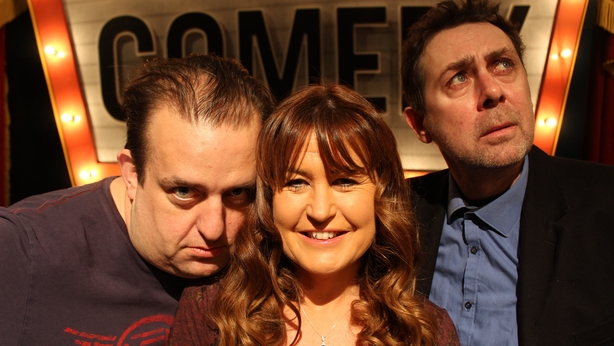 I read that a lot of Waiting is based on real-life conversations, how has that developed into this year's show?
Yeah, that was very true last year with the two we did. I love public transport, I mean I'm a ridiculous age to be still married to public transport but I love overhearing people on buses and trains and the crazy stuff that you hear people say so I had squirrelled away conversations that I heard, over years really.
I used a good few of them last year and happily in the last twelve months there were more of them. I get the train quite a lot now because I do the Today programme in Cork and sometimes the women you hear, and the men as well...
There was one woman who got on the train coming from Cork and she wanted to get off at Limerick Junction and she wasn't used to the train so she asked me to tell her when we were coming close to the stop. And then she got on the phone and it became clear that she was - I don't know if I can say this - a gangster.
She was incredibly threatening - she was a tiny little girl - incredibly threatening on the phone and then she kept looking at me saying, 'Are we nearly there yet?' and I became absolutely terrified of her! Anyway, it's all in the show now.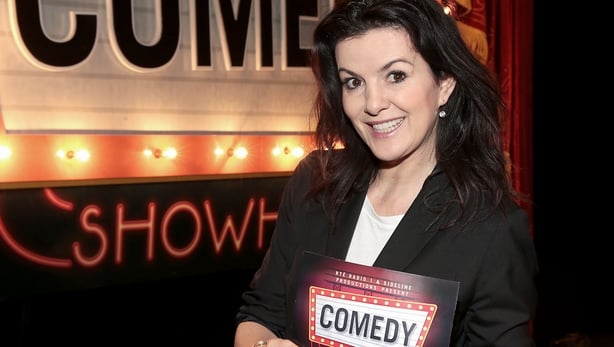 The show has an incredible list of actors, were you involved in the casting?
Hands up, I will own up to that - it's entirely my cast. Not only that but my absolute first choice. When I started writing these sketches I thought, 'OK, we need three women. Who, in all of Ireland, do I want?' And I wanted Rose Henderson, Deirdre O'Kane and Caitriona Ennis and I got all three.
I could not believe my luck when I got all three because when you're writing a show it's sod's law that someones not going to be available or they're going to have committed to other projects or they're not going to like the work so I was thrilled to get all three of them last year.
The great thing was, they hadn't all worked together before but I kind of knew they would work really well together and if anything, they got on even better than I could have imagined. Now we have the three of them again which I am so grateful for and so thrilled about.
It seems like an important moment to celebrate not just women but Irish women in particular. How does it feel to be a part of that?
Yeah, it is. It's a joy. It's a great way of celebrating what makes women funny and edgy and quirky and different and joyous and it's a pleasure to be a part of that. Also, it's not just for women, men will find it funny too!
Waiting will be performed live on Monday, April 30th, Tuesday, May 1st and Wednesday, May 2nd as a 6-part series recorded over 3 nights. Tickets are €11 and are on sale now.