The first trailer has been released for renowned playwright Mark O'Rowe's The Delinquent Season, an exploration of love, lust and family relationships showcasing a quartet of powerhouse Irish actors: Cillian Murphy, Andrew Scott, Eva Birthistle and Catherine Walker.
O'Rowe has written for the screen before, most notably his screenplay for the acclaimed Intermission - this Dublin-set drama marks his directorial debut. It comes hot on the heels of his latest acclaimed work for the stage, The Approach, which won rave reviews earlier this year.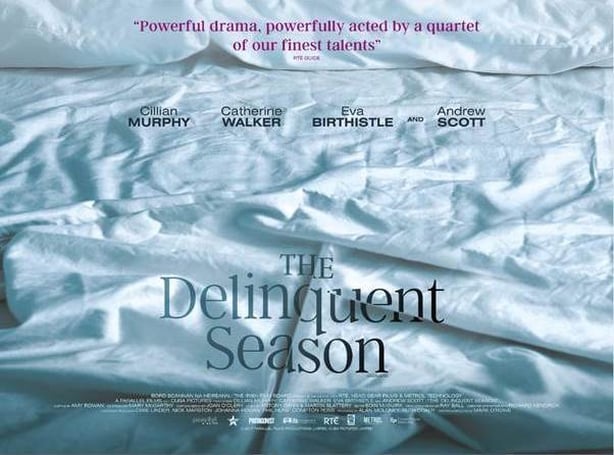 The Delinquent Season is a tense drama revolving around two couples in suburban Dublin: Jim (Murphy) and Danielle (Birthistle) and Yvonne (Walker) and Chris (Scott). On paper, both couples appear to live in marital bliss, until an altercation between one couple occurs and cracks begin to appear in their seemingly steady marriages. The film asks the question: How well do any of us really know each other? That should make for some awkward chats on the way home from the cinema...
The Delinquent Season hits Irish cinemas on April 27th.