Conductor Peter Whelan delves into the history books, revealing Ireland's intimate connection to the wellspring of classical music, and Irish National Opera's latest production, The Marriage of Figaro.
The last time I wrote for RTÉ Culture, I was busy exploring the backstory to Handel's visit to Ireland in 1741–2: who were the musicians that Handel would have encountered in Dublin and what music did they play?
It turned out that the virtuoso viceregal band, the 'Irish State Musick' based at Dublin Castle were at the epicentre of music making in the Irish capital, led by the brilliant violinist and close personal friend of Handel, Matthew Dubourg. As 'Master of State Musick', Dubourg was expected to compose for the many society balls and State celebrations held at the Castle. These were lavish occasions with 'fountains of wine not only for the nobility and gentry but also, in the Lower Yard, for the populace'.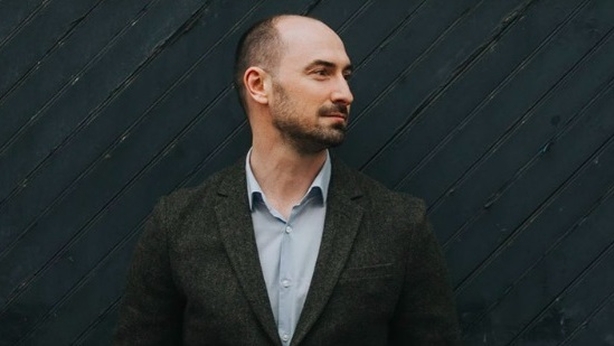 In 1751, officials in Dublin were preparing for the arrival from London of newly-appointed Lord Lieutenant of Ireland, Lionel Sackville, Duke of Dorset. The Church of Ireland Archbishop of Armagh was delegated to inspect the Castle and its wine cellar. He was dismayed by what he found. The Castle had been duped (he alleged) by a corrupt merchant. The wine was a 'vile infamous mixture' that had been 'scandalously abused'. The bottles were 'sealed with black wax, and falsely and impudently called Vin de Beaune' and were 'as bad as the worst tavern could afford'. The Archbishop was certain that 'no person will ever drink a second glass'. 
The chief suspect of this 'melancholy operation' was Dublin's foremost wine merchant, Thomas Kelly. Although a Catholic, Kelly held the position of Master of Ceremonies at the Castle. The Archbishop was perhaps taking a side-swipe at the anomalous appointment of a Catholic to a significant office at the Castle. Certainly, the wine Kelly purveyed was not normally undrinkable. The great and good of the Dublin music world were accustomed to assemble at the Kelly premises on Mary Street — and, as we know, musicians are discerning when it comes to this vice.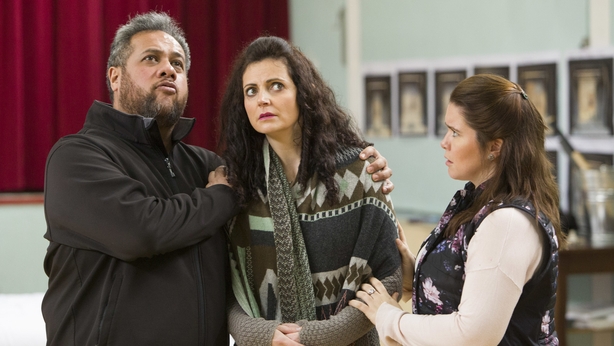 It was during these late night lock-ins that young the vocal talents of Thomas Kelly's son, Michael, were first spotted and nurtured, notably by the renowned Italian soprano castrato Venanzio Rauzzini, then resident in Dublin. It was to show off Rauzzini's vocal talents that Mozart was to compose his famous Exsultate Jubilate (KV 165). Rauzzini gave Michael Kelly some early tuition and recommended that the boy travel to Italy to complete his studies. 
Michael Kelly's two-volume autobiography, Reminiscences, describes in vivid detail the young singer's swashbuckling adventures across Europe. A true Irish story-teller, he never let the truth get in the way of a good story — much to the indignation of musicologists ever since. But it is beyond question that Kelly (or Ochelli as he had been styled in Italy) struck up a close friendship with Mozart. Indeed, Kelly  had the honour of having one of his melodies arranged by the great composer. Grazie agl'inganni toui (K.532) is a touching tribute to their friendship. 
We need your consent to load this YouTube contentWe use YouTube to manage extra content that can set cookies on your device and collect data about your activity. Please review their details and accept them to load the content.Manage Preferences
Kelly also gives us a rare personal description of Mozart: 
'a remarkably small man, very thin and pale, with a profusion of fine fair hair, of which he was rather vain. He gave me a cordial welcome to his home and I spent a great deal of time there. He always received me with kindness and hospitality. He was fond of billiards and many a game have I played with him, but I always came off second best'. 
In 1786 Kelly sang the roles of Basilio and Don Curzio at the very first performance of The Marriage of Figaro (1786). Kelly claims to have been the first to have heard the Act 3 duet Crudele perché finora, singing it through with the composer when the ink was still wet. He left a vivid description of the rehearsals for Figaro. Mozart stood on stage keeping time, dressed in 'a crimson pelisse with a gold-laced cocked hat'.  
Once again a quick delve into the history books reveals Ireland's intimate connection to the wellspring of classical music.  
Irish National Opera's new production of The Marriage of Figaro celebrates this, drawing many of Ireland's finest operatic talents back across the seas. And, as soon as Basilio starts to sing, I also feel that Michael Kelly has come home, too. 
Peter Whelan conducts Mozart's The Marriage of Figaro, staged by Irish National Opera at the National Opera House, Wexford (April 13) & The Gaiety Theatre, Dublin (April 17 – 21) – more details here.