It was the renowned philosopher Ferris Bueller who first said 'Life moves pretty fast. If you don't stop and look around once in a while, you could miss it.' Little did Matthew Broderick's waggish character know that the same adage could be applied to the film industry three decades later.
Few could have predicted, for example, the rise of Netflix, which has now become a power player in the industry. It doesn't seem that long ago that the US company was still a novelty for film and TV viewers – hundreds and hundreds of movies and TV shows available to stream at your fingertips, and all legal! - but over the past couple of years they have buttressed their brand by not only ploughing money into their various Originals, but acquiring fully-finished, big-name films.
Some of those, of course, have been more successful than others. While The Cloverfield Paradox was a flop in terms of its critical reception, it proved one of the company's biggest hits. That was partly down to the first two films of the franchise providing a promising lead-in, but mostly because people insisted on streaming it to see whether it was really as bad as everyone said it was.
It was an interesting move for Netflix to buy in the finished product from Paramount – one that they recently repeated with Alex Garland's new film Annihilation. Although the film, (very) loosely based on Jeff VanderMeer's 2014 novel, got a limited release in US cinemas before it went to Netflix elsewhere, this particular partnership proved especially canny. Released on Netflix earlier this week, it has been infinitely more positively received, and with good reason – it's not only a film with an intriguing premise, but a sci-fi film that doesn't shy away from some seriously grotesque moments of horror. By selling it to Netflix, Paramount ensured that it would see a wider audience from the get-go (perhaps without the age restrictions that a cinema release would entail) and Netflix recouped some of the kudos that they may have lost with their dodgier acquisitions (see also: Will Smith-starrer Bright and Duncan Jones' Mute). It's a win-win for all parties.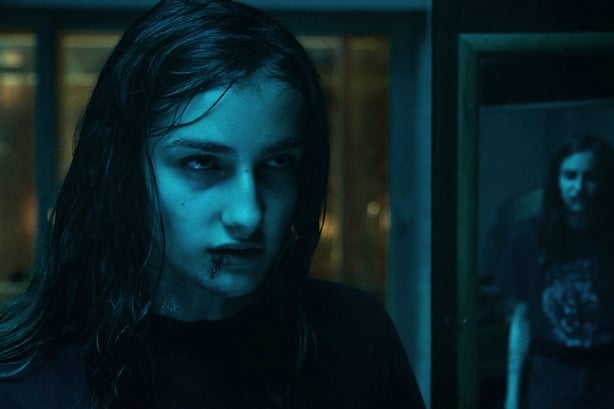 So, then, what's next for Netflix? It seems that an increasing number of stars and filmmakers are realising the potential that partnering with the streaming service entails. It's just been announced that Jake Gyllenhaal will reunite with his Nightcrawler director Dan Gilroy for a new Netflix-made horror/thriller called Velvet Buzzsaw, while recent Oscar winner Jordan Peele will reunite with his old comedy partner Keegan-Michael Key for an animated feature from Henry Selick, director of The Nightmare Before Christmas and Coraline. While the likes of Christoper Nolan and James Cameron have spoken out against the practice of films going straight to 'video-on-demand' and others have voiced their concern about eligibility for awards (Cannes, for example, introduced a new rule after this year's festival stating that all eligible films must receive a theatrical release in France), even legends like Martin Scorsese are on board. That said, The Irishman, his new collaboration with De Niro and Pacino, has coincidentally also officially become his most expensive film to date – the very reason that Paramount dropped its distribution rights. Oops. Still, add to all of that the genuine buzz about other recent additions to the platform - like Spanish horror Veronica, which has been called "the scariest horror movie ever" by some (it's not, but it's good) - and you've got a company that is rapidly advancing in the world of film.
Perhaps the bigger question we should be asking, then, is what's next for cinema? There may yet be a limit to how deep Netflix's pockets really go - but until then, we can expect a continuing run of top-class films available to us at the touch of a remote.