Fresh from his triumph at the Oscars, Martin McDonagh's 1997 play A Skull In Connemara is to be revived this autumn, in a production set to star comedian and actor Pat Shortt.
Decadent Theatre Company and Dublin's Olympia Theatre are staging a new production of McDonagh's acclaimed black comedy, A Skull in Connemara, with Shortt in the leading role of local gravedigger Mick Dowd; the show will premiere on 14th August, with Decadent co-founder Andrew Flynn directing.
Originally produced by Druid Theatre Company as the second play in the playwright's seminal Leenane Trilogy, A Skull in Connemara concerns the rumours that begin to surface about local gravedigger Dowd, specifically his involvement in the sudden death of his late wife seven years earlier. Add to the mix a chorus of nosey neighbours, a troublesome teenager, and an ambitious Guard, and you have an early McDonagh work infused with the funeral humour (in this case, literal) that so defines the man's unique oeuvre.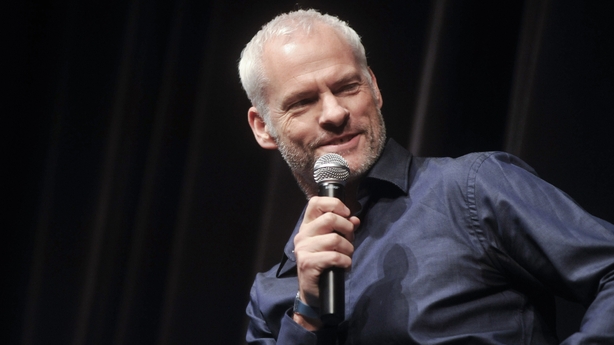 "I have previously worked with Martin McDonagh on The Lonesome West in 1998 with Druid Theatre Company touring Ireland, The Cripple of Inishmaan in 2014 with The Michael Grandage Theatre Co. on the West End stage in London and On Broadway (NYC) the following year", said Shortt in a statement. "I am hugely excited to work once again with Martin on A Skull in Connemara. Hopefully this time I'll get it right."
While McDonagh's film Three Billboards Outside Ebbing Missouri failed to bag the Best Picture Oscar, or a Best Screenplay prize for McDonagh himself, it still won Best Actress and Best Supporting Actor prizes, for Francis McDormand and Sam Rockwell respectively. The London-Irish playwright is still a dominant force on the global stage; his most recent play, Hangmen, recently debuted Off-Broadway, while his latest work A Very Very Very Dark Matter, starring Jim Broadbent as Danish fairy tale author Hans Christian Andersen, will have its world premiere at London's Bridge Theatre in October.
A Skull in Connemara opens at the Olympia Theatre Dublin on Wednesday, August 15 - details here.