On the 70th anniversary of his birth, the late, great Rory Gallagher's biographer Marcus Connaughton pays a fond tribute to Ireland's greatest guitar hero.
Rory Gallagher was born on the 2nd March 1948 in Ballyshannon ,Co Donegal, although he was reared in Cork City, where the family moved when he was ten years old.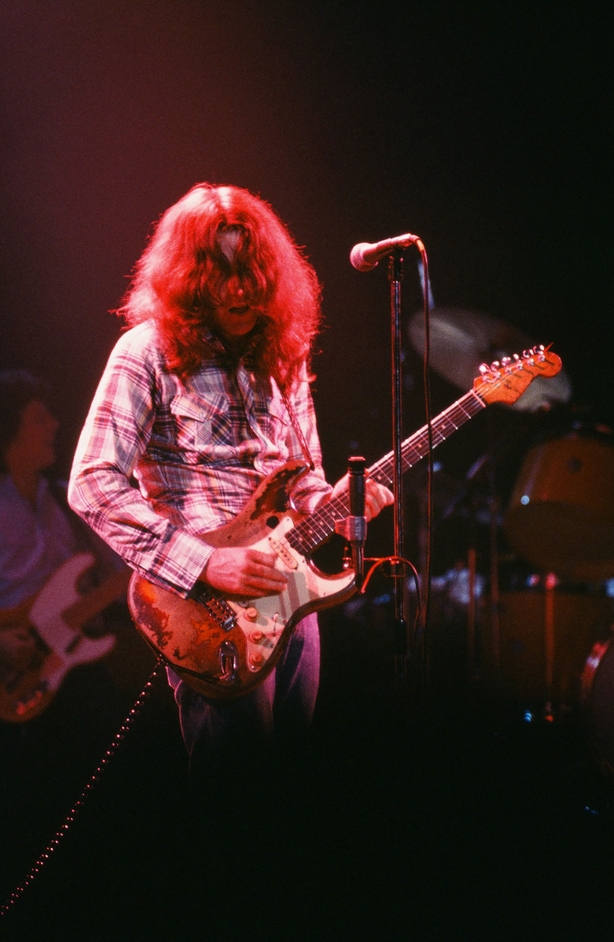 Rory was educated in St Kierans College, in the heart of the city. He purchased his trademark Fender Stratocaster Sunburst model in 1963, from Michael Crowley of Crowleys Music Store at the age of fifteen. His passion for music is an integral part of his legacy as one of the first Irish rock stars, honing his craft in the early sixties by absorbing influences from the early years of rock and roll with artists such as Chuck Berry and Bill Haley from the crackling airwaves of American Forces Network and Radio Luxembourg. It's from here that he also accessed the rich heritage of African American bluesmen and women, from Muddy Waters to Memphis Minnie Douglas which remained a lifelong passion .
The young Gallagher honed his chops with the Fontana showband - later to become The Impact - and then came Taste, the superb three-piece formed in Cork over the Summer of 1966.
Taste had two separate line ups, the first with the late Eric Kitteringham on bass guitar and Norman Damery on drums - two years later in 1968, they were to be replaced by John Wilson on drums and Richard McCracken on bass. The band played support to Cream at their farewell concert the Royal Albert Hall, going on to support rock's first supergroup, Blind Faith, on a tour of North America and Canada. Taste were set to inherit the mantle of rock's premiere three-piece from Cream; in 1970, however, following a sensational appearance at the Isle of Wight Festival, they split later the same year.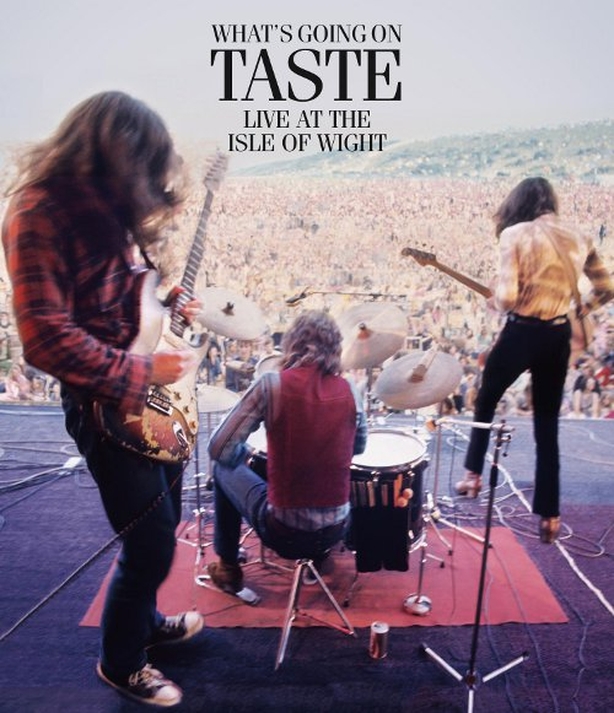 Now based in London, Rory formed his own band in 1971, leading various line-ups until his untimely passing in 1995. They toured the world and featured a wide selection of talented sidemen, most notably Gerry McAvoy on bass guitar; drummers included Rod De'Ath. Wilgar Campbell, Ted McKenna and Brendan O'Neill, along with the late Lou Martin on keyboards.
In 1972, Rory Gallagher topped the Melody Maker Guitarist of the Year Poll, ahead of contemporaries such as Eric Clapton, Jimmy Page and Jimi Hendrix - indeed, the award is represented on his headstone at his final resting place in St Oliver's Cemetery in Cork.
Gallaghers' dexterity on a wide variety of instruments and his prowess as a unique electric and acoustic guitarist is defined by his considerable recorded output, and the critical acclaim his work has received over the decades both prior to and since his demise.
His outstanding performances were best captured on film specifically by acclaimed film maker Tony Palmer in Irish Tour 1974, capturing Rory and the band in full flight, in what many of his fans considered to be his golden era. An accomplished composer and instrumentalist, he collaborated with fellow musicians through the years and was held in very high regard by his contemporaries.
As a recording artist who sold over 30 million albums during his career, Gallagher played and toured relentlessly around the globe, and his fanbase is drawn from many generations of music fans, including those discovering him for the first time nowadays through You Tube and other forms of new media.
Watch - RTÉ Nationwide pays tribute to Rory Gallagher:
Any teenager from the sixties, seventies and eighties inspired by this talented Corkonian, and indeed the generations since who, like their hero, performed strumming a make-believe guitar (whether a hurley, a tennis racket or a hockey stick) in front of that wardrobe mirror acknowledge the undeniable debt to this legendary working class hero who spoke eloquently through his music.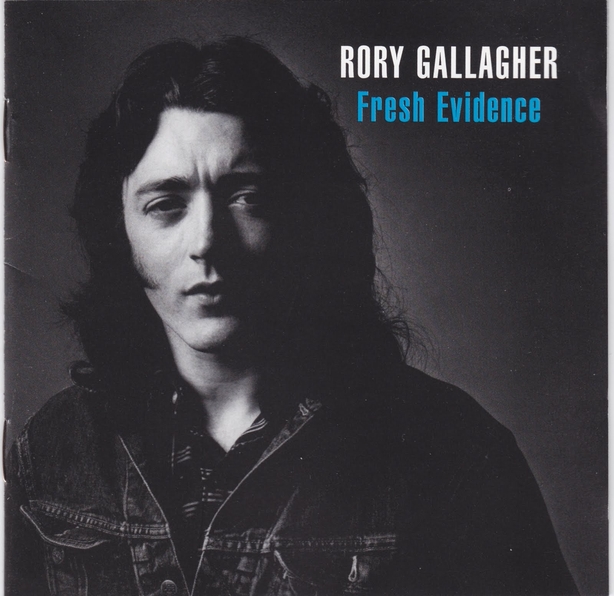 As a musician and performer, throughout his career Rory Gallagher was an keen encourager of young emerging talent, noted for the time he would give to eager fans keen to learn about how he achieved his unique sound, whether on electric or acoustic guitar. As a person he was quietly shy and humble - his true self came to life when he strapped on that Stratocaster and went to work.
Marcus Connaughton is is a former broadcaster and radio producer, and the author of the best selling biography Rory Gallagher – His Life and Times" – first published by The Collins Press in 2012. He interviewed the guitarist on many occasions and delivered the inaugural Rory Gallagher Memorial Lecture as part of the Cork Institute of Technology Arts Festival in November 1995.