Screenwriter and musician David Turpin writes for Culture about his acclaimed Irish gothic horror tale The Lodgers, which is available on VOD and DVD on June 25th.
The Lodgers came out of a game I used to play with myself as a child. I would imagine that, after my family went to bed, another family climbed up from under the house and occupied it overnight. I'd lie there, visualising the shadow existence they led, moving about the house in the dark, ready to duck back into hiding at the first sign of sunlight. Eventually – probably a little too late for my healthy development – I put the game away and stopped thinking of it.
We need your consent to load this Vimeo contentWe use Vimeo to manage extra content that can set cookies on your device and collect data about your activity. Please review their details and accept them to load the content.Manage Preferences
Like all good hauntings, it returned to me when I least expected it. I was working as a musician, and I had visited Ruth Treacy and Julianne Forde at Tailored Films to talk about a music video. They mentioned, in passing, that they were seeking a supernatural story to develop as a feature film. Some kind of bell rang in the back of my consciousness, and those nocturnal tenants came back to me.
I've always loved Gothic romances – the kind that involve a woman fleeing a dark house while brandishing a candelabra – so that imagery comes naturally to me. At the same time, as I've grown older, I've come to see the Gothic as a way of talking about things that we can't bring ourselves to discuss literally. The cursed twins in The Lodgers, living in their old house (in actuality Ireland's 'most haunted house', Loftus Hall, County Wexford) became a route to talking about sexuality; how it can liberate or destroy us; how our families can warp our experience of sexuality before we even begin to live it. All the good stuff, in other words. Perhaps that's why the Irish love ghost stories so much?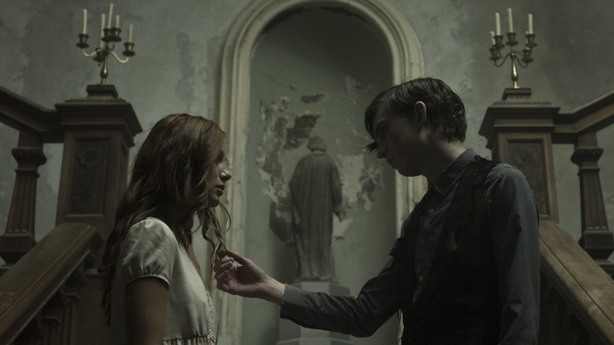 The Film Board supported the development of the script, which showed great faith in me, as I'd never written so much as a short before. Director Brian O'Malley joined after about a year, and naturally the script was moulded to his interests and his take on the material. I didn't have a frame of reference at the time, but now that I do, I realise how fortunate I was that the development of The Lodgers was so harmonious.
A writer's work is theoretically done at the start of shooting. You feel a little like the spider in Charlotte's Web, after her offspring float away and she fades out of the picture.The Lodgers was different for me, as I was involved with the music as well, and so stayed with it till the end of post-production. As a first experience of filmmaking, it was a pretty comprehensive one.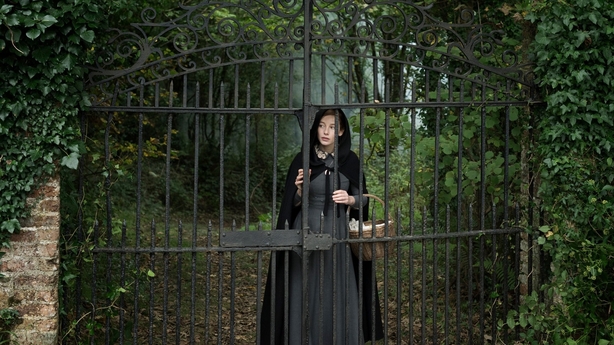 The film premiered at the Toronto Film Festival in September 2017. I somehow managed to miss all the stars, although I did occupy a room shortly after it had been vacated by Michelle Pfeiffer, and I'm pretty sure I sensed her presence like a mystic perfume hanging in the air. After that, the European premiere was in Sitges, Spain, which is coincidentally the home of our leading lady, Charlotte Vega. Sitges is the festival to go to if you like horror films and seafood. It's like being in some strange paradise.
Now, The Lodgers is about to open in Ireland, around four years after its inception. I think everybody who worked on it is excited to see how it's received here, especially as so much of the story is specific to this country, to our traditions and our history.
Like the people under my family's house, it's coming home, to haunt us where we live.
David Turpin is a screenwriter and musician (as The Late David Turpin). The Lodgers is released on DVD and on VOD platforms on June 25th.