A teenager's dream to become a world-renowned cellist has been given new hope after Riverdance co-creator John McColgan stepped in.
Jayden Lamcellari, 15, attends the Royal Academy of Music in London but is increasingly in need of extra financial support to keep his lessons up.
His mum Jane, who works in Boots in Blanchardstown, Dublin, wrote a letter to Ryan Tubridy in which she explained the situation.
Today she was over the moon when John called The Ryan Tubridy Show from Chicago to offer €4,000 every year to cover the cost of Jayden's travel to London.
Generous John has also agreed to meet up with Jayden to offer advice and help keep the youngster's career on track.
To top it all off, Ryan has invited Jayden to preform live on tonight's Late Late Show.
The breakthrough came after Jane wrote: "I really don't know where to start with my story but I absolutely know you are my last resource, if you can't help nobody can.
"I am a nobody, and nobody wants to help a nobody - but my 15-year-old son who will be a somebody that everyone will want to know and everyone will want to support one day, just not yet. He will be the pride of Ireland, but Ireland will not support or help him.
"Please, please can you help, is there anybody connected with your show that is willing to support an extremely talented young Irish boy.
"I don't know what more to do. I sent another email tonight to the minister for education, but I know nothing will come of it. I have to keep trying.

Proud Jane said that although she doesn't want to burden her son with the label "prodigy", she told Ryan that her boy is "brilliant".
He started playing the cello at the age of 3 and amazingly could read music before he could read words.
He then went on to win every award and competition possible in Ireland for his age - and above in some areas.
Jayden's incredible talent is in his blood as his Albanian father also played cello in the Greek Symphony Orchestra. Jane met her husband on holidays in Greece 20 years ago - she convinced him to come to Ireland and they have been married for 18 years.
Jane told Ryan: "He is obviously the one who Jayden gets his musical gift from.
Last January Jayden, who is doing his Junior Cert this year, took it upon himself to email the directors of The Royal Academy in London, The Royal College of Music in London, Guildhall in London, Juilliard in New York.
Jane knew nothing about it until she started getting emails inviting Jayden to meet and audition for all of them.
Jane explained: "We attended auditions for the three London schools and he did a video submission for Juilliard.
"Jayden was awarded places to all three schools in London immediately before auditions were over, not only that but he was offered full scholarship to study.
"He also got accepted to Juilliard live auditions (there is a processes of three video auditions and then one live one ).
"We couldn't afford the trip to New York, and realistically he couldn't possibility go there at 15. When we told Juilliard this they offered him a full scholarship based on his video auditions only. We were in absolute shock.
"My fear was not that Jayden would not get accepted, my fear was that he would and how would we pay the fees, but with full scholarship it was possible for Jayden to study."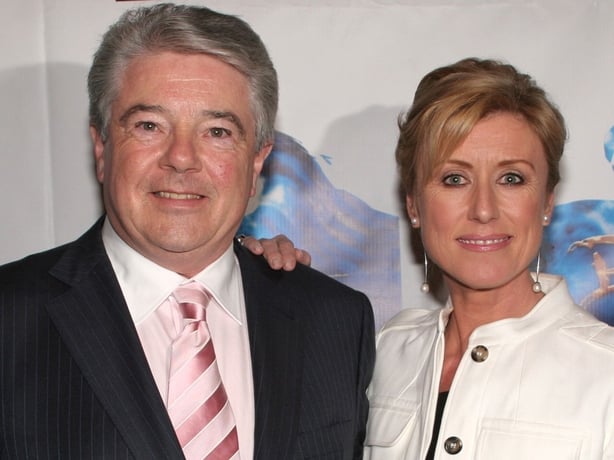 The family settled on The Royal Academy in London, which sifted through over 2,000 applications and then held 200 auditions for 20 places across all instruments, two cello positions and one overall scholarship.
Every week Jayden flies to London with one of his parents on Saturday morning at 6.30am and returns on the 9.30pm flight to save money on accommodation.
Jane said: The Academy want him over on Friday ideally. They want him to practice Friday evening, as well as all day Saturday, but at the moment, we just can't do that."
The Royal Academy hope Jayden will eventually become a soloist and they will enter him in the BBC young musician awards - one of the greatest accolades for classical musicians in Europe.
He has already won a prize to play Carnegie Hall in New York. The concert will take place from June 1 to June 4 and will showcase 'Rising International Talent' where Jayden is going to represent Ireland.
Jane said: "I searched everywhere for support and funding, every department, emails to local councilmen, arts offices, banks, the President's office. But all funding is only available if you are over 18 years of age.
"Can you imagine being given the chance to play Carnegie Hall and not being able to play because your parents are nobodies and don't know the right people here in Ireland?
"We were so proud of him Ryan and naïvely I thought other people would be too."