Cult movie legend Bruce Campbell, the star of the Evil Dead movies, is coming to Dublin next month for his first ever public appearance in Ireland.
To celebrate the release of Campbell's new memoir Hail to the Chin, Eason and the Irish Film Institute are presenting a very special evening with Campbell at the IFI on Thursday, March 15th.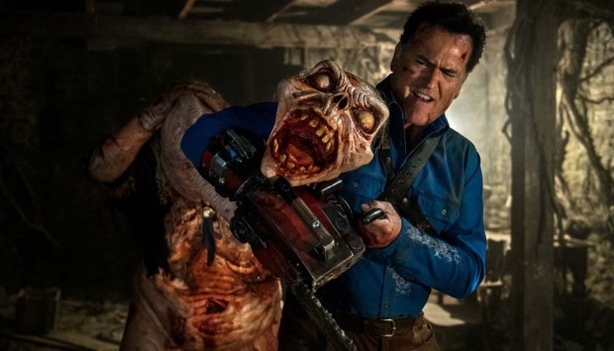 Campbell cemented his status as a b-movie icon with his movie debut as knuckleheaded demon slayer Ash Williams in director Sam Raimi's gory horror classic The Evil Dead, released in 1983 - Campbell would reprise the role in Evil Dead 2 (1987) and Army Of Darkness (1993), and in recent years donned his chainsaw hand (it's a long, bloody story) once more on the small screen, in the popular Ash Vs. Evil Dead TV series - the third season of which arrives later this month on Virgin TV.
Elsewhere, Campbell has enjoyed cameos in several blockbusters directed by high school friend Raimi, popping up in different roles alongside Tobey Maguire's web slinger in all three Spider-Man movies, while enjoying success as retired Navy SEAL Sam Axe in long-running TV hit Burn Notice, while featuring in numerous cult gems, notably winning raves as a geriatric Elvis Presley in the 2002 classic Bubba Ho-Tep.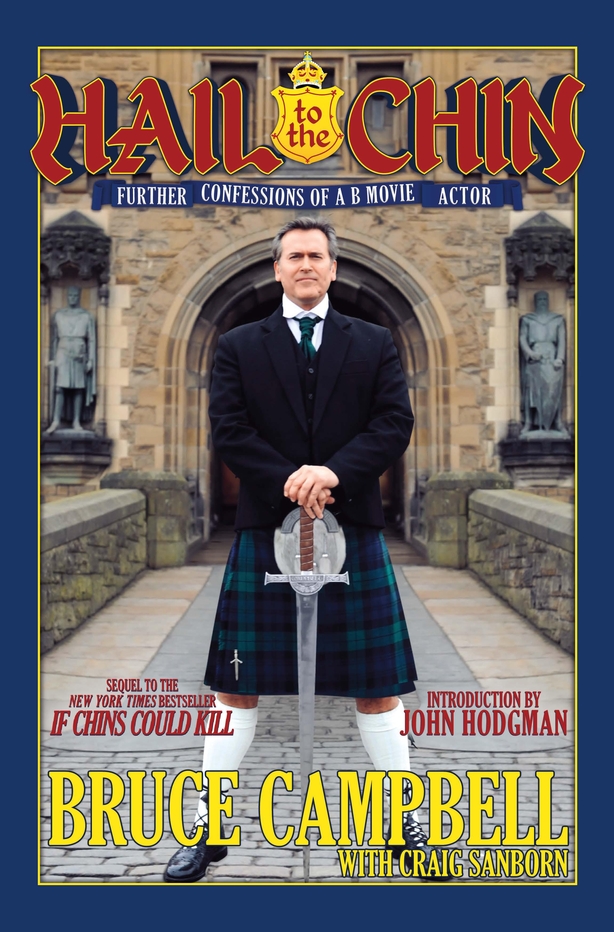 Subtitled Further Confessions Of A B-Movie Actor, Hail To The Chin is a sequel to Campbell's earlier best-selling memoir, If Chins Could Kill. A legendary and candid raconteur, Bruce Campbell's live appearances are the stuff of legend, making his Irish debut a hot ticket among the local geek cognoscente - following his IFI talk, he'll participate in an audience Q&A, and the €30 ticket price includes a copy of the new book, which the man himself will personalize post-conversation. As Ash himself would say, groovy...
Tickets for An Evening With Bruce Campbell are available now via the IFI website.