There are settlers and there are pioneers. The former are satisfied with trailing after the latter, whose initial hard work, ambition and vision builds the foundations on which subsequent successes are layered.
Located somewhere between those pioneers and settlers, however, are supporters and allies - people who share the foresight and objectives of the pioneers, people who believe in the intention and purpose of the work. The team behind the internationally acclaimed Other Voices, which returns to RTÉ 2 from February 22, is fully aware of this.
"Other Voices is an event that isn't interested in having the normal barriers of artist and audience."
Other Voices began in 2001, says founder Philip King, as a light bulb idea that shared its warmth through "a coherent voice, with a particular tone and quality to it" and "an interaction, an exchange of musical notions." Since then, Other Voices has developed into a multi-award winning festival, equally at home in the heart of Dingle, County Kerry, as it is in cities such as Austin, Derry, Berlin, Belfast, New York and at festivals such as Electric Picnic (Ireland) and Latitude (UK).
Other Voices producer Tina O'Reilly is involved in all aspects of the event, from management of funding contracts, budgets, crew, scheduling and legal to design, production, and post-production. She has witnessed how Other Voices has changed and progressed from its December 2001 debut outing in Dingle's St. James Church. Back then, she says, Other Voices was solely a music television recording. Now, it's an eclectic music festival that includes television recording as a key component.
"In those early days," Tina recalls, "we often had to encourage people to be part of the audience, but now we could fit hundreds more into the church if the space was available."
Tina has lived with Other Voices since the very start, but the music festival's recently appointed Head of Development has been in situ since she was 10 years of age. Molly King's first job was as a 'cable basher' for Joe Byrne, one of the festival's long-standing cameramen. "I was so small at the time," she says, "that I was the perfect fit for squeezing in behind the granite font that sat in front of the first church pew." Molly's steadfast resolve to be a part of the festival had her spend many years loitering with intent around soundchecks. Such determination was rewarded with what she describes as "odd jobs", all of which added to her intuitive experience of what made the festival tick.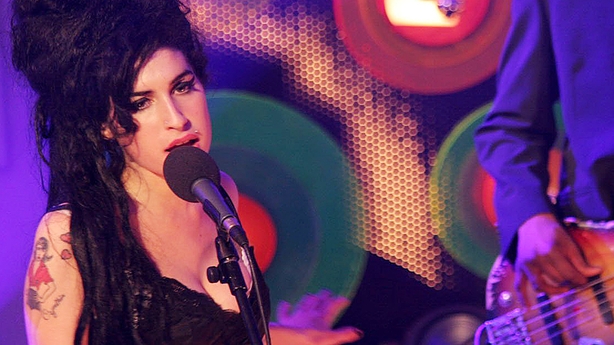 "I'm 25 now, and I've worked across most areas of the festival. I've also seen some remarkable musicians perform, from Amy Winehouse and Ryan Adams to The National and The xx." There is, however, a downside. "My growing up over these past 16 years has unfortunately been immortalised in each of our crew photos, which are displayed along the corridors of Benner's Hotel in Dingle every December. Gap hoodies and flared jeans are not a good look for a 12-year-old!"
Part of Molly's job is to help Other Voices develop and improve, from re-designing the brand logo (which happened a few years ago) to exploring new partnerships and sponsors. "It is," she imparts, "all about making sure we protect our ethos and evolve creatively."
Of course, without music Other Voices wouldn't exist, and this is where series Music Producer Aoife Woodlock plays her part. Aoife has been an integral part of the Other Voices team for the past 14 years, and has witnessed dramatic changes in how music is accessed and delivered. "Back then, there may have been the early days of Myspace," she outlines, "but music was not posted, blogged, vlogged, shared or streamed in the way we receive it today."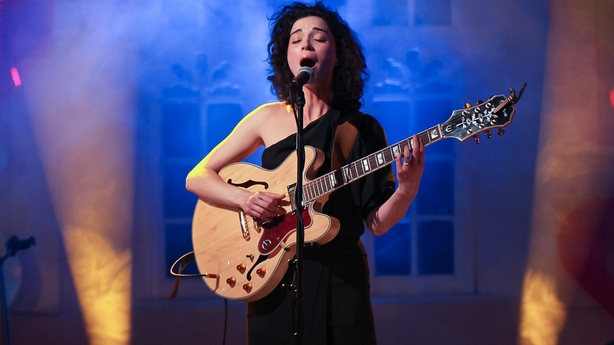 Aoife's programming of the acts you experience at Other Voices never occurs by listening to music only through a pair of earbuds. For her – as, indeed, with Other Voices as a festival entity – the live experience is the ultimate testing ground for whether or not a music act will find its way onto a line-up.
"I go to one-stop-shops such as SXSW (South by Southwest), which is an international showcase event in Austin, Texas, where I can see up to 25 acts day and night. It's always a lovely moment for me to see a band walk down Main Street in Dingle in December, all wrapped up, and remembering the day in Texas, nine months earlier in the blazing heat, when I booked them! For someone like myself, the Other Voices music department is never closed. Once music is being played – on radio, record players, phones, gigs – I'm all ears."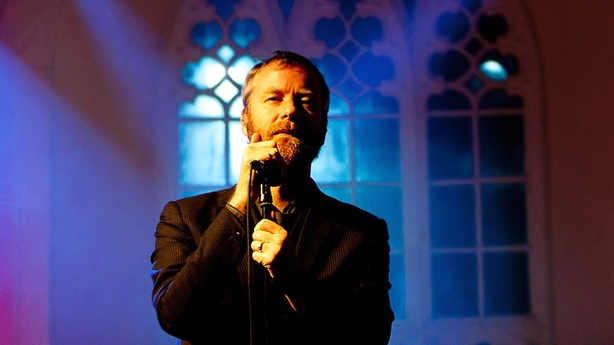 Another team member who shares Aoife's dedication to listening to as much music as possible is Music Trail Manager Gareth Stewart. Gareth has been working with Other Voices since 2011, when discussions first began about having the festival in Derry as part of their UK City of Culture celebrations. As he explains, the Other Voices experience for Derry extended beyond its traditional TV show recording and live streaming to include a Music Trail across the city. This expansion featured over 60 gigs in cafés, art gallaries, churches and other interesting locations, as well as film screenings and a Community Education programme that brought the e festival to every neighbourhood.
"It's like a family, with everyone delighted to see each other every year. We still have time to laugh and have some fun..."
"Following two more successful events in Derry, in 2013 and 2014," notes Gareth, "I have continued to be involved, leading the Music Trail in 2017. What I love about Other Voices is the great crew and camaraderie behind the event, and the support and appreciation of great Irish music of all genres by those that attend the festival every year."
A more recent member of the Other Voices team is Head of PR & Digital Anna Job, who has been with them since 2013. "I grew up watching the show, and fell in love with it the first time I saw Lisa Hannigan and Damien Rice sing, perched on the floor of St. James Church for Series One. Magic."
Five years ago, Anna observes, Dingle during the annual Other Voces weekend was relatively quiet. Now? The town hosts a free Music Trail with over 70 artists, the Ireland's Edge conference, late night events, Banter discussions with Jim Carroll in Foxy Johns, and the IMRO Other Room in An Chonair. "It's incredible that that over 13,000 people registered to attend the Music Trail in 2017," she says, "and to have seen 1,500 people dance in a nightclub in Dingle on a Saturday night in December. Last July, we flew to Berlin for Other Voices' first German event. It was held in the heart of Kreuzberg, in a studio that looks out over the Spree and the Berlin Wall. Being able to showcase an exceptional Irish electronic artist like New Jackson in a city so renowned for its club culture and dance music was really special."
There's that word again – special. It rings through Other Voices loud and clear, and has Philip King correctly describing the participation of artists and supporters as "human investment capital." Other Voices is also, he adds, "an event that isn't interested in having the normal barriers between artist and audience."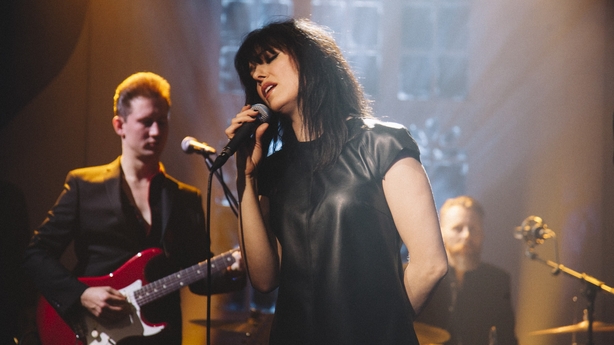 Throughout everything – the work, the music, the magic, the ideals, the chats, the ethos, the music, the creativity, the ambition, the madness, the music – there is teamwork.
"One of the best things about Other Voices," affirms Tina O'Reilly, "is the people involved. It's like a family with everyone delighted to see each other every year. We still have time to laugh and have some fun, and it's teamwork that pulls the event together and eases the bumps."
Such bumps, Tina remembers with a hint of nervousness, include several travel and weather-related problems over the years. The ones that stick in her mind include the time when Joan As Police Woman got diverted from Cork to Shannon due to bad weather. "On the way to Dingle, however, her taxi got a flat tyre so we had to send another taxi to find her on the road! One year we had flight cancellations and delays, which resulted in Amy Winehouse having to reduce her travel party. Another year, both Rufus Wainwright and James Blunt were stranded in Dublin Airport due to bad weather, and we were frantically looking into options and costs around getting them a helicopter to Dingle. Thankfully, their Dublin to Kerry flight eventually took off! We've had bags delayed, snow and ice, and even Storm Desmond threatening to tear down the IMRO Other Room marquee."
Even with all that, says Tina, there has only been one artist not to make it to Dingle over the 16 years – UK songwriter Ben Howard.
"Hopefully, we'll continue with that track record."
The new series of Other Voices begins on RTÉ 2 on Thursday, February 22nd at 11.15pm