In fairness, the 1990s in Dublin were the best of times. Even at the time, we knew we were onto a good thing. After decades of dull greyness and unremitting misery (the 1980s seemed to last for at least two decades), the city was on the upswing and there was optimism and excitement and largesse around the houses.
The nightlife especially was suddenly worth writing home about. What had been a rather provincial parade of terrible clubs pimping largely appalling music gave way to a series of smart, sussed venues with high ambitions.
After a series of make-it-up-as-you-go-along raves in warehouses and fields, it was a scene which began in earnest in the early 1990s with nights in McGonagle's with visiting DJs like Jazzie B, Coldcut and Norman Jay. These Saturday nights, nights when you'd load up on caffeine and other stimulants across the road in the Coffee Inn, laid down the foundations for some serious venues to emerge. Between them, clubs like the PoD, Ri-Ra, The Kitchen, the Temple Of Sound and dozens of other spaces pressed into use to house a series of club nights which put the city on the global clubbing map. We'd never been in that neck of the woods before so it took a bit of getting used to.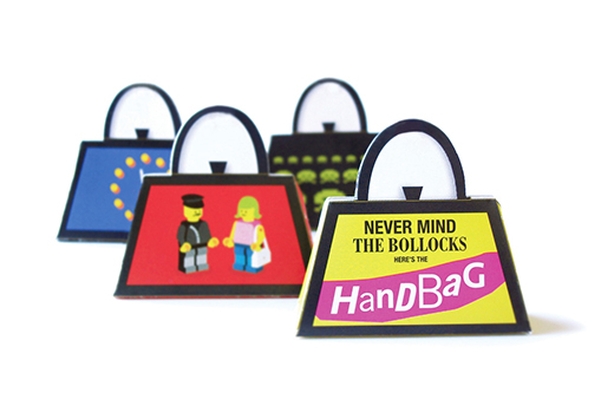 Those venues needed to be filled and there were a galaxy of club runners who were ready and able for the job because it was better than working in a bank. One of these characters was a guy from Drogheda called Martin Thomas. Looking back now, there's probably not a venue in the city where he didn't lay his hat at some stage with scene-setting and attention-grabbing clubs like Strictly Fish, Strictly Handbag, Ultra Lounge, Rock & Roll Rescue Squad, The Good Life, Songs Of Praise and many more. He was one of those lads who took venues which were never designed for clubbing and turned them into Ireland's new ballrooms of shifting. Like all great club promoters, he had a knack for turning drab rooms into glittery palaces where his "music with words for your dancing pleasure" remit would be writ large.
Of course, Murt was not the only one in the club game. All sorts of chancers were engaged in providing good times for the masses. It was a time when there were fantastic clubs on every single night of the week. As well as club running and DJ-ing, I was also involved in documenting what was going on for the late, lamented Dublin Event Guide. Every issue, we'd list up to 50 weekly events taking place everywhere from hotel function rooms to restaurants to Internet cafes. The city seemed more alive than it had ever been before then.
BREAKING.
I AM wearing a Tee shirt. In Dublin. In May. pic.twitter.com/Z3vImSAj1k

— Martin Thomas (@planetmurt) May 1, 2017
Murt was slap bang in the middle of this, walking the walk and talking the talk. He was a fizzing, bubbling, fast-talking, always well turned out prince of the city. He knew everyone and everyone, it seemed, wanted to know him. He knew the gossip on the key players, had fallen out with everyone you should have fallen out with in those crazy times and was still standing at the end of the night ready for the next night.
In fact, there's probably a stash of Murt ephemera and fancy goods in boxes in many attics around the capital. When it came to plugging his club empire, himself and his design sidekick Brian 'Beano' Nolan knew all about gussing up the right flyer to sell a club. It could have been something both elegant and flash and eye-grabbing, it could have been a flyer which could be folded into a handbag. The rest of us club promoters were always playing catch-up in that department (unless we hired Beano). When he organised an exhibition of club flyers in the Front Lounge during the In the City festival in 1996, his own brainchildren stood out a mile from the walls.
Murt came into his own after dark. He knew the right combination of music, mischief, merriment, devilment and people it took to create a great night out. He knew the right equilibrium to aim for between uptown snobs and downtown wideboys, that mix of the 'burbs and the inner city. He was a Pied Piper for so many of his contemporaries because they knew a night out with Murt at the helm was always going to be a hoot. There are probably many couples today who owe their choice of partner to a Murt night out.
After the clubs, Martin got into food and ran the Artisan grocery and gaff in Ringsend for a couple of years with his wife Venetia Quick. It was, as you'd expect, an idiosyncratic experience but he seemed to thrive on that new buzz.
Shocked and deeply saddened to hear of the passing of Dublin club promoter Martin Thomas. He gave me my first regular gig hosting at Strictly Handbag when I returned to Dublin in 1995.  A generous, funny, thoughtful man.
Thinking of his beautiful family. @venetiaquick ❤

— Dr Panti Bliss (@PantiBliss) February 12, 2018
Today, though, that buzz has finally gone quiet with the terrible news that Martin passed away yesterday after a battle with that bastard cancer. Our deepest condolences to Venetia and his three kids who will hopefully take a smidgin of solace in the fact that Martin was someone who touched the life of so many people home and away. We will truly never see his likes or those times again.