You've gorged on Serial, devoured Making a Murderer and perhaps you've even lapped up Criminal and its ilk.  Now, Irish audiences have a chance to indulge their love of true crime with a story that's a little closer to home, thanks to essential new podcast West Cork. 
Made by Amazon's audiobook company Audible, the series sees two British producers, Sam Bungey and Jennifer Forde, delve into a case that has perplexed the Irish justice system for over two decades. The 1996 murder of 39-year-old French film producer Sophie Toscan du Plantier remains unsolved to this day, her battered body found tangled in briars at the bottom of her West Cork holiday home. British journalist Ian Bailey has twice been arrested in relation to the crime, yet never charged, and maintains his innocence to this day. 
Although Bailey's identity is kept under wraps for the first few installments of the 13-episode series – presumably for international audiences, as Irish listeners would have to have been hiding under a rock not to be aware of his connection to the case – prior knowledge of his identity doesn't hinder the story in any way. Throughout the series, Forde (a TV producer) and Bungey (a print journalist) use their respective strengths to craft a podcast with both a gripping narrative and an engaging style.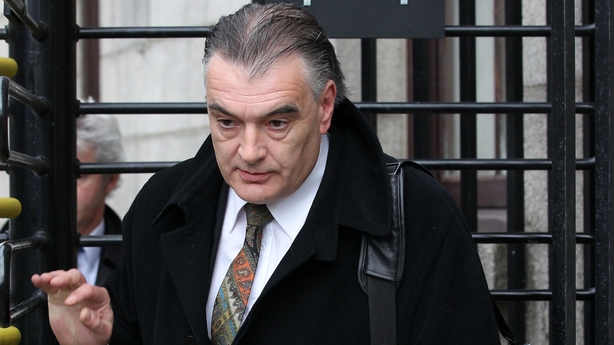 This 5-minute preview offers a glimpse of what is yet to unfold. The small village of Schull in 1996, we are told, was a 'wild and woolly' place that was known for its 'blow-ins', i.e. non-natives who have settled there for various reasons: to escape the rat race - and potentially, their pasts. It was, until 1996, a relatively peaceful place; so much so, that Bungey notes that Toscan du Plantier's murder is still simply known as 'the murder', "because there hasn't been another murder that anyone can remember." 
Bungey and Forde set the scene by interviewing both locals and those aforementioned blow-ins about life in Schull at the time and since; how Bailey has become reviled in the village as an alleged 'murderer', yet remains adamantly embedded in the community with his partner of twenty years. Perhaps most astonishingly, they also had unfettered access to Bailey himself, who they say was exceedingly generous with his time – which means that we get to hear the main suspect's side of the story in his own words. 
Those of us more familiar with the case will also be aware of Bailey's own legal challenges over the years, how the Garda phone tapping scandal of 2014 fits into the story, and the most recent development last year, involving the French authorities - but that would be spoiling it for you. Instead, delve into the series - all 13 episodes are available now - and hear the whole gripping tale play out for yourselves.