Audi Dublin International Film Festival preview: Filmmaker Rouzbeh Rashidi writes for Culture about his new film, Phantom Islands, which premieres at this year's ADIFF:
Phantom Islands was always conceived as a creative documentary, a documentary on the moment at which documentary and fiction become indistinguishable.
At what point does a person or landscape that is filmed become fiction? At what point does a fictional construct collapse back into the documentary reality of the moment in which it is filmed? These questions have always haunted me and played a crucial role in my filmmaking.
We need your consent to load this Vimeo contentWe use Vimeo to manage extra content that can set cookies on your device and collect data about your activity. Please review their details and accept them to load the content.Manage Preferences
I make films with an almost documentary approach, using places and people that I encounter and responding to them with an uncommon degree of freedom and spontaneity. My films are constructed from the footage I accumulate rather than from a predetermined script, which is also a documentary method. Yet the result is always the creation of a fictional universe. Phantom Islands consciously examines the tension between these two apparently opposing categories of filmmaking that seem less and less distinguishable the closer you look at them. Confronted with a landscape or a human being, does filming them or choreographing them in a specific way make them more 'documentary'? Or is 'documentary' simply a category of fiction, a term used to give audiences an indication of the type of film they will be watching?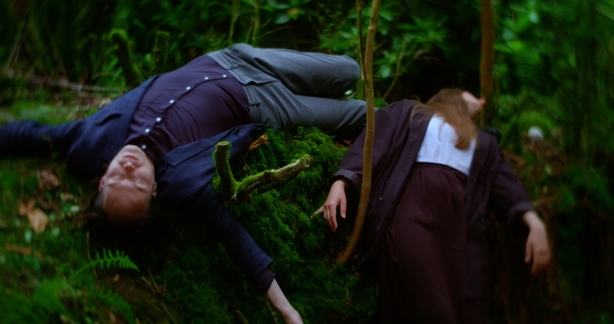 As an experimental filmmaker, I'm naturally drawn towards the overlaps between documentary and experimental cinema – the formal interrogation of film language that can be common to both fields. As Adrian Martin recently wrote in an essay about some of my colleagues and me: "It is from this very tension between plasticity and narration that a certain experimental desire, of an almost scientific shading, is born: to isolate, define and set in motion the least possible, the minimum requirement for a filmic fiction…. This is also, for Godard, a matter of the spectator's activity: the passing-over from an unheeded piece of documentary evidence (Kim Novak on a film set performing a routine motion) to a questioning gaze (has she arrived to steal something, kill someone, impersonate somebody?) is the momentous metamorphosis into fiction… And, of course, experimental artists will want to test whether that movement can be reversed, as well and as often: back from fiction into documentary, many times over."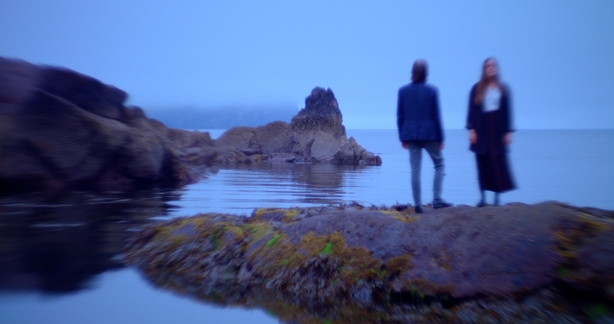 In exploring this process, Phantom Islands includes images that are generally categorised as 'documentary': portraits of local people on the islands where the film was shot, images of other visitors and the crew working or relaxing. Then there is 'fiction': stylised, melodramatic performances at once conveying and caricaturing extremes of emotion. Both approaches are reactions to the island landscapes that inescapably contain all these figures. But the islands themselves fluctuate between being presented as postcard-clichés and feral sites of exploration and disorientation. This fiction/documentary instability is further heightened by the frequent use of black screen that punctuates many scenes like a camera shutter, constantly reminding the audience that it is watching a film that never stops taking itself apart to put itself back together again.
As hypnotic as it is disruptive, Phantom Islands is a documentary on the creation and workings of cinema itself. As such, it repeatedly revisits the fiction/documentary binary at the heart of this art from its very inception in 1895, when the Lumière brothers staged a scene of workers leaving their factory for the camera, making at once the first documentary and the first fiction film.
Phantom Islands screens at the Audi Dublin International Film Festival on Tuesday 27th February - more details here.