Clare Dunne is an actress on the rise, soon to appear in the Gate Theatre's new production of John Osbourne's classic play Look Back In Anger, which opens on February 1st.
Clare has performed on the Abbey stage in productions like Juno and the Paycock, and also at the National Theatre of Great Britain. Other stage appearances include The Cripple of Inishman, The Silver Tassie and The Playboy of the Western World, and she was acclaimed for her role as a female drone pilot in George Brant's play, Grounded. Random Interesting Facts: in New York, Clare met Oscar-winning legend Meryl Streep backstage in her underwear (she was changing post-performance when Meryl entered unexpectedly), learned sign language from YouTube tutorials for a role and has written a script that Sharon Horgan is producing.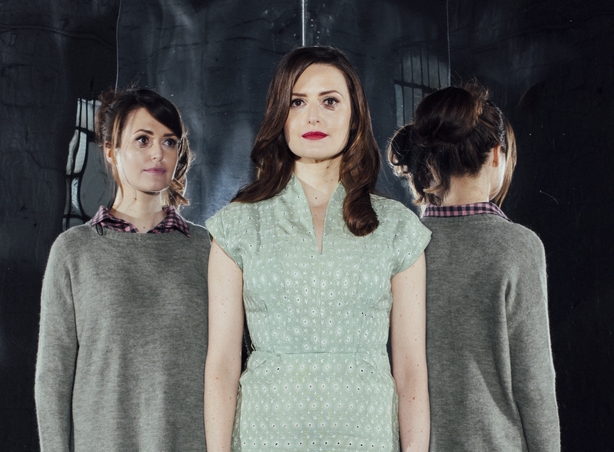 Film
The Snapper still gets me, but... Song Of Granite, so so beautiful - balanced performances, incredible cinematography in black and white. It took me somewhere else, and reminded me of the uniqueness of the oral tradition and storytelling through song in Ireland. My critique-y brain genuinely switched off, which nearly never happens. Also, Hidden Figures - inspiring story. And true.
Music
I love some Bob Dylan now and then, Bowie, Bob Marley, Beatles... anyone beginning with B, it seems. Beyoncé, too. Why not? Also: Mongoose and Wallis Bird and Hozier. Aw Hozier, come on with the next album! And spoken word in general.
Book
I read The Gospel According To Blindboy the moment it came out. It's incredible. I ate it. A book that I got lost in, too, was All We Shall Know by Donal Ryan - if they make a film of it, I want an audition. Such rich characters and beautiful scenes.
Play
I saw Girl From The North Country last year. Talk about a fusion of talent. Bob Dylan literally sent Conor McPherson all his music and said 'write a play and use my tunes'. It was amazing.
I recently saw Hannah Mamalis do her one-woman show, The Egg is A Lonely Hunter. It gripped me from beginning to end. I feel like I re-learned the power of acting and presence watching her, she's magnetic but effortlessly so. A serious talent.
TV
I'm terribly uncommitted to any series at the minute, because I'm busy. I always end up sticking on stand-up comedy, or a documentary. I saw a bit of Derry Girls the other night, that's good. I've started Peaky Blinders after watching the new series. I'm doing it backwards! Love that too.
Gig
Requiem for Truth, with Stomptown Brass. Blew my mind.
Also: I generally pop into a pub when I walk by and hear a good session singer.
Art
I'm shamelessly plugging Cara Dunne here. My cuz. She had a self portrait in RHA last year and she does the funniest sketches and cards. I love funny art. Check her work out here.
Radio/Podcast
Podcasts: Jarlath Regan - his show last week was great. Russell Brand - he interviews insanely smart people all the time. The podcast hug of Blindboy - funny, authentic and weirdly educational. His flow of thought makes me genuinely switch off my own. It's like meditation, it's weird.
Radio: Jen, Bernard and Keith 2fm in the mornings - a bit of banter before I check the news. I saw Bernard at a LUAS stop recently and he gave me and my flat mate Bróna a shout out cos I told him we were fans... the legend.
Tech
Eh... I got a new lap top recently. And it was so expensive. I'm gonna insure it. Does that count for tech?
The Next Big Thing…
YOU!
Look Back In Anger runs at the Gate Theatre, Dublin, from 1st February - 24th March - details here. Picture: Luca Truffarelli