First Fortnight Preview: Joanne Ryan, the award-winning playwright behind 2016's Eggsistentialism, was inititally reticient about writing a play based on her mother's experience of living with Bipolar Spectrum Disorder. However, after attending last year's First Fortnight mental health arts festival, she became inspired to do just that. Here she explains why:
After suffering decades of chronic depression that didn't respond to medication, one morning in 2013 at the age of 65, my mother woke up in a manic state and called me to tell me there had been a miracle during the night because she could dance, sing and touch her toes. Later that afternoon she was diagnosed with Bipolar Spectrum Disorder.
In the five years since her moods have cycled rapidly from mania to hypomania to depression, to mixed episodes that have qualities of each and indeed to level states where there are no symptoms present at all. These moods can last for days, weeks or months, can change without warning and follow no obvious pattern.
That is our experience of bipolar but it is certainly not everyone's. Which is why, when my mother first asked me to consider writing a play informed by our experiences, I wasn't sure I could. I hated the idea that someone would come to a theatre hoping to see themselves reflected in the work and, when they didn't, might leave feeling even more alienated and alone.
Listen: Joanne Ryan talks In Two Minds on RTÉ Arena:
Then, in December 2016, I got a phone call from J.P. Swaine, co-founder of First Fortnight Festival, inviting me to be part of a panel discussion after a film they were screening as part of last year's festival called Infinitely Polar Bear. Written and directed by Maya Forbes, the film is a retelling of her childhood growing up with a bipolar father.
I was flattered to be asked and excited to see a depiction of someone else's experience of a bipolar parent. I was hoping to relate to it, but I didn't. The bipolar in the film was characterised by highs – an aspect of my mother's illness that I usually find the easiest to deal with – with very little mention of the grinding, gut-wrenching lows. I felt more certain than ever that I should never try to write about my own experiences.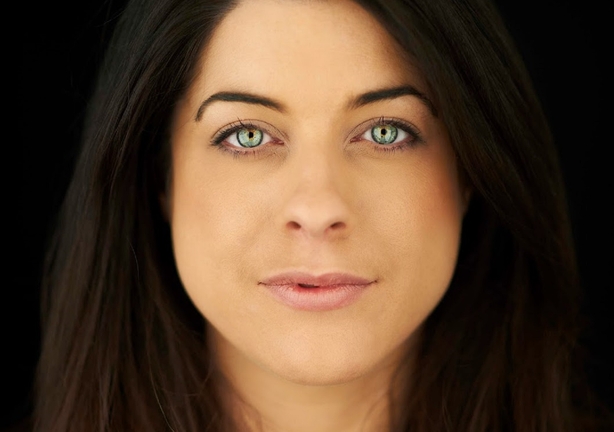 One the day of the screening, I travelled to the IFI in Dublin, and watched the film in a packed theatre. I was surprised that when the film was over the vast majority of the 300+ audience stayed in their seats for the panel discussion but it soon became clear why they had. The need in the room was palpable. The need to talk, listen, share, learn, question, be understood and the perfect space had been created to do just that. Many of us in the room had different experiences of bipolar to those of the characters in the film, but that didn't matter. That wasn't the point.
It was a very powerful learning experience that in many ways I think gave me the courage to consider starting work on In Two Minds. It helped me to understand that what I write doesn't have to reflect everyone's experience to be helpful. Saying that something is different can be just as valid as saying that it is the same, but more important altogether is that the conversation takes place at all.
A work-in-progress performance of In Two Minds by Joanne Ryan takes place in Belltable, Limerick on Friday January 12th at 8pm as part of First Fortnight and will be followed by a panel discussion - find out more here.