It's beginning to sound a lot like Christmas on RTÉ lyric fm - here are a quintet of choice highlights to tune in to over the days ahead...
MOVIES & MUSIC - CHRISTMAS SPECIAL
Sat 23rd December, 1pm-4pm
Festive Film Favourites! Yes, it's Aedín Gormley's annual look at the films we look forward to seeing at this time of year. From Willy Wonka to The Wizard of Oz, from It's a Wonderful Life to White Christmas, not to mention Elf and ET - plus great music from animated classics Toy Story and How the Grinch Who Stole Christmas. Garret Daly will be along too, with movie news and some last-minute film-themed Christmas presents.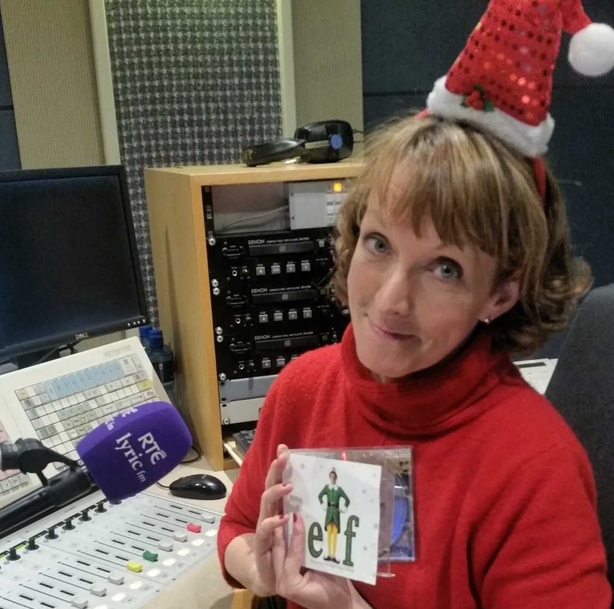 MYSTERY TRAIN WITH JOHN KELLY
Sunday 24th December, 7pm-9pm
Mystery Train is a nightly journey through the many wonders of recorded music - from its vintage glories to the latest sounds. Essential listening for the discerning music fan. On Mystery Train's special Sunday service, John will be joined by walkin' talkin' genius Neil Hannon of Divine Comedy. Neil will be picking some very choice tunes indeed. Then, on New Year's Day, John will be joined by a very special guest indeed...
THE FULL SCORE WITH LIZ NOLAN
Monday 25th December, 1pm-4pm
This special Christmas Day programme presents a recent performance of Handel's Messiah recorded at the Basilica in Knock in November. Featuring Claudia Boyle, Anne Marie Gibbons, Julian Hubbard, Christopher Cull, Our Lady's Choral Society, Dublin, Cór Mhaigh Eo and Ballina Chamber Choir and the RTÉ Concert Orchestra, under the baton of Proinnsías Ó Duinn.
THE LYRIC FEATURE - VOCAL CHORDS
Tuesday 26th December, 6pm-7pm
Iarla Ó Lionáird's guest in this special Christmas edition of Vocal Chords is the legendary singer and vocal coach Veronica Dunne who celebrated her 90th birthday earlier this year. In this extended interview at her home, she traces her life in song back to her childhood, when singing competed with horses for her attention. Following her debut as Mimi in Puccini's La Bohème at Covent Garden in 1952, Veronica went to Rome to study and train as a bel canto opera singer. During her years in Rome and in London at the Royal Opera, she met the stars of her age, including Maria Callas and Joan Sutherland. From the early 1960s, Dunne turned from singing and performance to teaching and across the last fifty-five years she has been the force behind a generation of Irish vocal talent including Ann Murray, Celine Byrne and more recently Tara Erraught.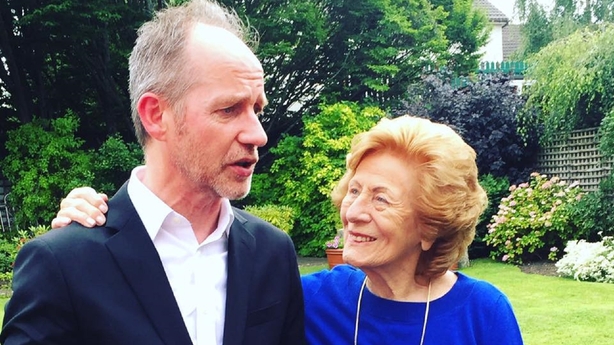 THE LYRIC CONCERT WITH PAUL HERRIOTT
Friday 29th December, 7.30pm-9.30pm
Another chance to hear internationally acclaimed performer and composer Mícheál Ó Súilleabháin, as he joined forces with the RTÉ National Symphony Orchestra for the very first time in this special concert featuring newly composed and newly scored pieces, along with several of his classic compositions, including showcase pieces for piano and orchestra. A stellar group of musicians joined Mícheál and the RTÉ NSO in the National Concert Hall, Dublin for this Elver Gleams concert: sean-nós singer Iarla Ó Lionáird; saxophonist Kenneth Edge, traditional percussionist Mel Mercier, harmonica player, Brendan Power from New Zealand, and uilleann piper and Young Musician of the Year Pádraic Keane. 
Find out more about RTÉ lyric fm at Christmas here.