Fresh from her triumphant appearance at Other Voices in Dingle, Mayo-born singer-songwriter Maria Kelly's new single features guest vocals from two of Ireland's finest young vocalists, Ailbhe Reddy & Laoise, and comes complete with stunning video from director Christian Tierney.
Below, Maria writes about the inspiration behind Hollow: 
The track itself came about when I had to be brutally honest with myself about the state of a relationship. It's so easy to trick yourself into thinking that everything is fine but this song represents that moment you snap, get angry and need to confront the problem. 
When planning the release, I wanted to do something different with the visuals for Hollow. I had this dark, eerie concept for the whole campaign, taking influence from the lyrics of the song but also from the fact that it was being released in winter.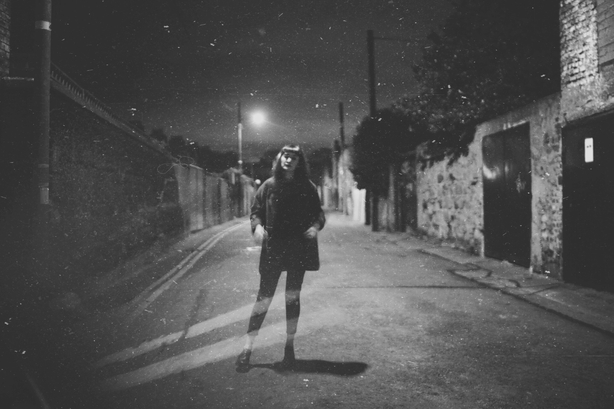 I recently moved to Stoneybatter and I'm always mesmerised by the streets whenever I walk home after dark, there's a strange intimate feeling about it. I thought it would be really effective to do a stripped back live version right there in the middle of the street. I guess singing such a song into the dark kind of feels like you're getting something off your chest with no repercussions. 
Christian was incredible and hit the nail on the head in terms of what I was trying to convey. And I also have been lucky enough to get to know both Ailbhe & Laoise over the last year, both incredible Irish artists (and dear friends) who added another layer to the song entirely.
Maria Kelly plays a homecoming show at Westport Town Hall on December 22nd - details here.
Photos: Deborah Sheedy