The first weekend in December proved once again to be a musical feast, as Other Voices took over the character-filled pubs of Dingle.
The weekend has started to take on more of a festival vibe, in the form of dreaded queues to get in to see bands, wrist bands, and street catering. That said - the magic is still there.
Here are some of the highlights that I managed to catch: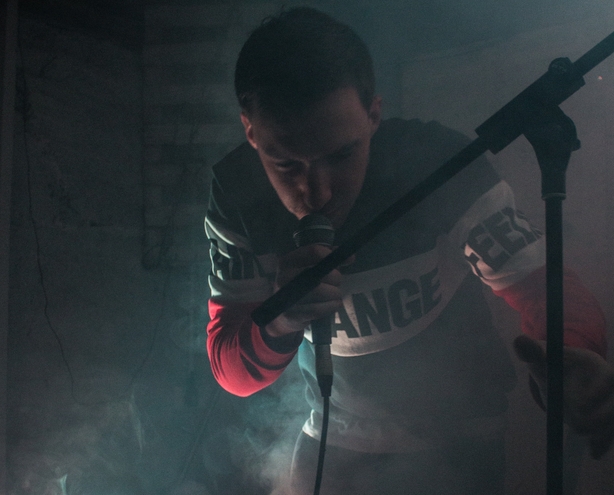 Tanjier
If you're a sucker for synths or falsettos like I am, Tanjier are a must-listen. They closed the festival on Sunday night to a packed house in Nelliefreds. They sound even better live than they do on their pristine recordings, and I can only really credit this to the genuine passion and expression they gave to their performance. Don't be surprised if they make it onto the next Stranger Things soundtrack.
Song to listen to: Misfit Hour
Songhoy Blues
As one of the acts being recorded for future broadcast in St. James' Church, there were hundreds of people gathered around screens in many of the Dingle pubs watching this Malian band on a live stream from the Church. Songhoy Blues have an interesting (and upsetting) background; they were forced to leave their native Mali amid the turmoil of civil war a few years ago. Their melodic African rock has hints of defiance and rebellion that can send you into a trance; I was in good company sipping delicious hot whiskeys in Foxy John's as they performed tracks from their latest album Resistance.
Song to listen to: Bamako
Le Boom
It's no wonder these two youngsters are supporting Le Galaxie… they had the highest dance factor out of all the bands I got to see this weekend.
KaBOOM 💥 @weareleboom @OtherVoicesLive seriously good ... @eir pic.twitter.com/kTPyrRNSZP

— IMRO (@IMROireland) December 2, 2017
This self-described electro-indie-house-pop duo were a lot of fun to see - my only moan is that they haven't released enough tracks yet…
Song to listen to: Don't Need It Now (Extended Club Mix)
Katie Kim
I listened to Katie Kim's album Salt a lot when it came out last year… It's one of those growers, and the more you listen to it the more you fall for her haunting sound.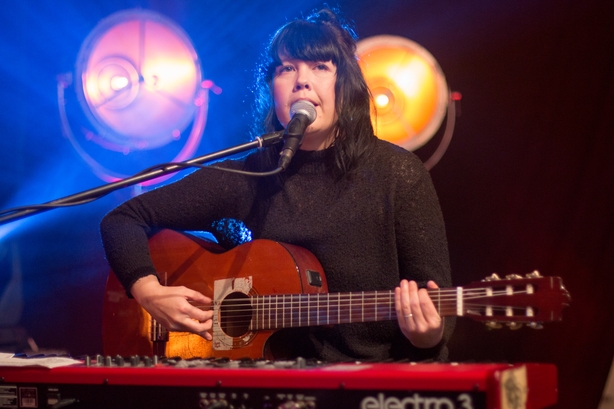 Live, it was impressive to see how skilled she was as a one-person show, looping vocals to hit those crescendo moments ever-present in her music.
Song to listen to: Ghosts
Bean in Dingle
The Bean in Dingle café has some of the most delicious coffee I've ever had. The space itself will give you design envy - it's so thoughtfully decked out with art, books and their signature yellow-grey coffee cups. Along with dozens of others who squeezed in, I caught an enigmatic trad duo, Bernie Pháid and Rosie MacKenzie play a lively set in this tiny space.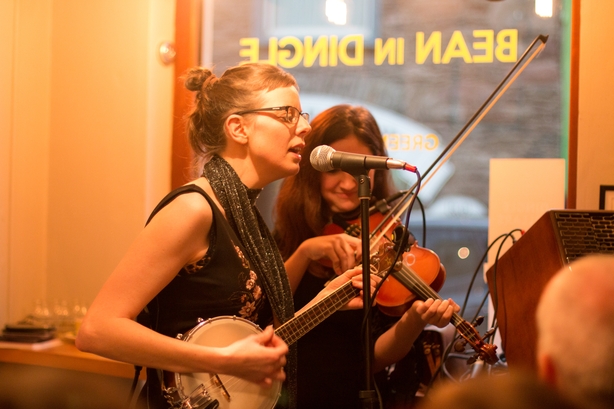 Great fish is everywhere
There is no shortage of decent fish plates in Dingle. A favourite for me over the weekend was in Doyle's Seafood Restaurant, where I was only too delighted with a bit of hake presented as a Dahl curry.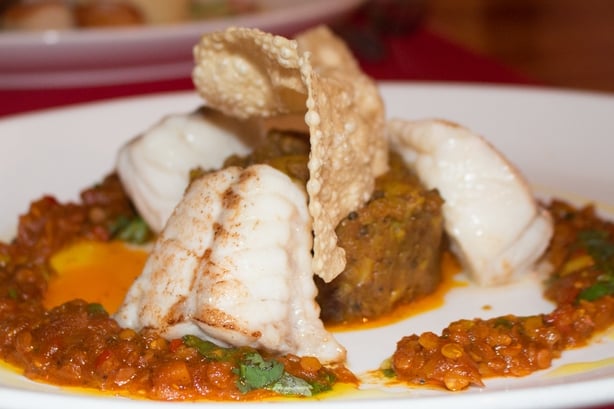 Sorcha Richardson
The last thing I knew, this talented singer-songwriter was hiding out in her second home in New York. I had previously seen her play solo at Castlepalooza in 2012, so it was really great to see Sorcha play with a full band.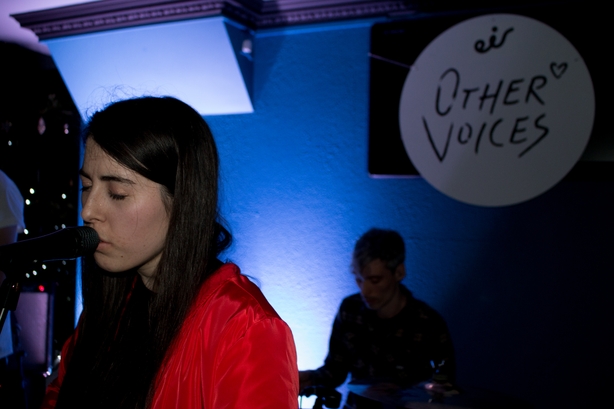 For any Courtney Barnett or Kurt Vile fans, give the song below a spin.
Enda Walsh
Jim Carroll has been hosting Banter talks for a few years at Other Voices, and it was a real treat to catch him in conversation with playwright Enda Walsh. We heard about his fond connections to Cork and Galway, his long-standing working relationship with Cillian Murphy - who is set to star in his next play Grief is the Thing with Feathers next year - and how his history with OCD has influenced his work.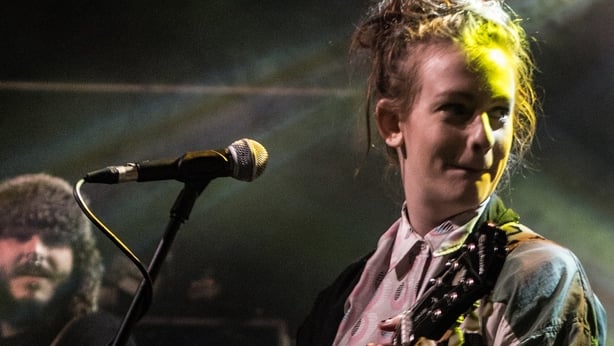 Katie Laffan
Katie Laffan and her brass-filled band put on a great show in the back of An Chonair Bar. If you're a fan of Lily Allen, you're sure to like her sounds.
Song to listen to: Tastemaker