And then it was December. (How did that happen?) So the mention of Christmas is now permitted.
While Ryan Tubridy took a break to prepare to prepare for the Late Late Toy Show, Dave Fanning filled in for him and brought Paul Whittington with him. Paul's the Film Critic with the Irish Independent, and he joined Dave to talk about movies at Christmas. Not Christmas movies, mind you, there'll be no mention of Elf or Miracle on 34th Street, no. Non-Christmassy Christmas movies, if you will.
"It was quite exciting at Christmastime in the '80s and even in the '90s to see what films were going to be on the telly on Christmas Day – they were usually relatively new."
That's right, kids. Before Netflix, before Amazon, before iTunes, movies showing on television for the first time was kind of a big deal. And there was no bigger stage for a first-time showing of a film than the afternoon of December 25th. Now, films on TV at Christmas are nostalgia-driven, rather than big premieres. Paul mentions a few of the sort of films he means when he says non-Christmassy Christmas films: It's a Wonderful Life, Die Hard, The Wizard of Oz and Home Alone. But Home Alone is Christmassy, isn't it?
"It's not Christmassy. It is Christmas, but his family have run off to Paris and left him alone… A child on his own in a house with burglars trying to break in is not very Christmassy to me."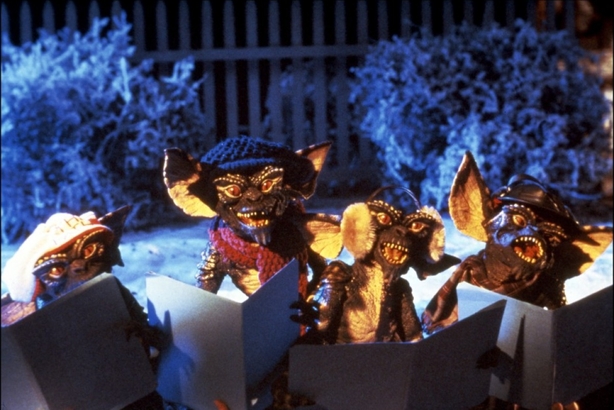 Okay, that's a fair point, Mr Whittington. What else is on the list? Gremlins, which Paul describes as (director) Joe Dante's "wonderfully sort of nasty little mid-80s film, which really has a very wicked sense of humour". Agreed. Next! The Great Escape is always on over Christmas, apparently. Definitely not a Christmassy movie and Dave's tired of it, it's on so often. Titanic? That's joined the canon, for some reason. But that's probably a lot of the charm of non-Christmassy Christmas movies – no one really knows for sure why the films in question become part of the Christmas repertoire. They just do.
You can hear Paul's full list for your consideration, as well as the rest of The Ryan Tubridy Show here.