It's a busy week on the RTÉ Poetry Programme this Saturday, 2 December, at 7:30 on RTÉ Radio 1 when Olivia O'Leary speaks with Manuela Palacios, editor of a new anthology, and Maureen Boyle, who has just launched her debut collection. There are also readings from award-winning poets Ruth Timmins, Clodagh Beresford-Dunne and Eavan Boland.
Manuela Palacios is the editor of Migrant Shores, a new anthology of work by Irish, Moroccan and Galician poets, published by Salmon Poetry. Manuela reads a poem by Moroccan poet Aicha Bassry, while Sarah Clancy reads her translation of the poem and the one she wrote in response.
Maureen Boyle talks with Olivia about how she has used the Ireland Chair of Poetry travel bursary which she was awarded earlier this year, and reads from her debut collection The Work of a Winter, which has just been published by Arlen House.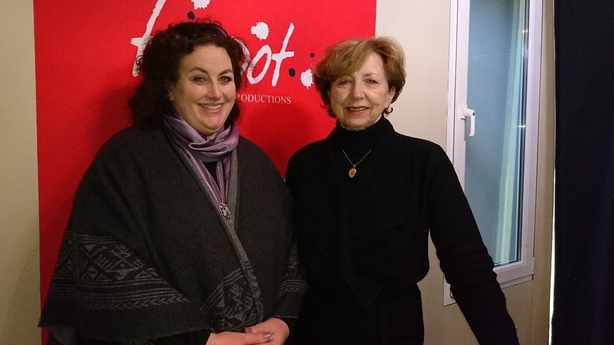 There are also readings from three award-winning poets:
Ruth Timmins reads Ways Beyond, from her collection Hour Angles, which won the 2017 Patrick Kavanagh Award, while Clodagh Beresford-Dunne reads her poem Seven Sugar Cubes, winner of the Irish Poem of the Year award at the 2017 Bord Gáis Energy Irish Book Awards.
Eavan Boland, recipient of the Bob Hughes Lifetime Achievement Award at the Irish Book Awards, reads her poem This Moment, from her collection In a Time of Violence, published by Carcanet.
The Poetry Programme, RTÉ Radio 1, Saturday, 7.30pm