Irish music connoisseurs of a certain age are in raptures with the news that legendary Cork band Microdisney are to reform next summer for a one-off show at Dublin's National Concert Hall.
On Saturday 2nd of June 2018, the original Microdisney line-up Cathal Coughlan (vocals), Sean O'Hagan (guitar), John Fell (bass) and Tom Fenner (drums) will reconvene after three decades to perform their seminal '80s album, The Clock Comes Down the Stairs and other classics from their back catalogue.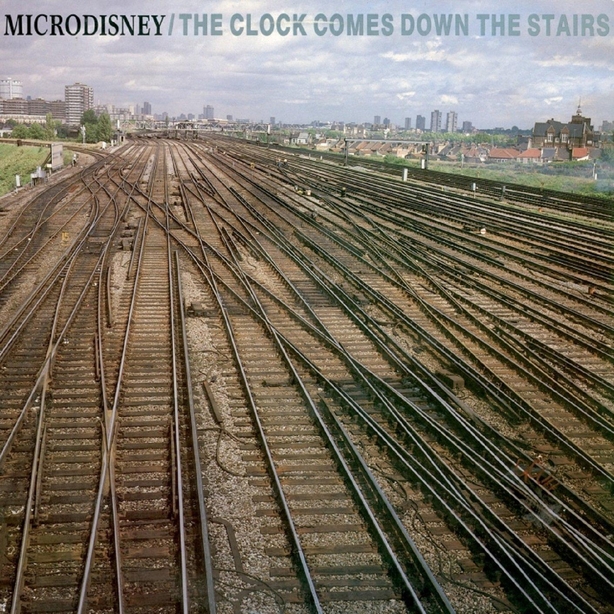 The band will also be awarded the IMRO | NCH Trailblazer Award 2018, a new music award presented by IMRO and NCH celebrating significant albums by iconic Irish musicians, songwriters and composers.
Regarded as one of the greatest Irish records ever, with BBC legend John Peel describing it as "the iron fist in a velvet glove" Microdisney's The Clock Comes Down the Stairs was released on Rough Trade records in 1985, reaching No. 1 in the UK Indie Charts.
DJ and Something Happens vocalist writes of The Clock Comes Down the Stairs: 'The fact is, if my house was on fire, I would rescue Microdisney. I love it. I love Cathal Coughlan's voice and Seán O'Hagan's Beach Boys-infused melodies and brilliant guitar solos. Above all else I love Cathal's dark, laugh-out-loud mischevious lyrics about the perils of being an Irish Catholic emigrant in a world gone mad. But while it rails at the absurdities of life, it is still a life-affirming joy.'
Surely not a coincidence... Cathal Coughlan & Sean O'Hagan upstage Harry + Meghan with news of #Microdisney re-union pic.twitter.com/AkZSlHo94w

— desod (@desodr1) November 27, 2017
This concert is the first in a new series at the NCH entitled For the Record, which looks to commemorate ground-breaking recordings by Irish bands charting musical history as well as exploring the artistic, social and political context of the music.
Microdisney perform The Clock Comes Down the Stairs as part of the inaugural NCH For the Record Series at National Concert Hall, Dublin on Saturday 2nd June 2018, with tickets on sale on Wednesday, November 29th - more details here.