The TULCA Festival of Visual Arts has run into controversy in the lead up to its 3 November opening due to this year's theme, which references a commune formed in Donegal in the mid-1970s.
They Call Us the Screamers takes its title from a book written by Jenny James, who founded a 'primal therapy' collective called Atlantis in Burtonport fishing village. Nicknamed 'The Screamers' in a 1976 Sunday World article, the group was focused on "deprogramming" themselves from the effects of modern living through self-sufficient farming, collective living and psychotherapeutic exercises, including primal scream therapy.
Via RTÉ Archives: The Live Mike talks to 'The Screamers':
We need your consent to load this rte-player contentWe use rte-player to manage extra content that can set cookies on your device and collect data about your activity. Please review their details and accept them to load the content.Manage Preferences
Curator of this year's TULCA, Matt Packer, spent some of his early life living in a commune in west Wales and chose the story of the Atlantis commune as a starting point for an exhibition of art that explores ideas about new forms of living, alternatives to societal norms and traditional family structures, forms of collectivism and the primal voice.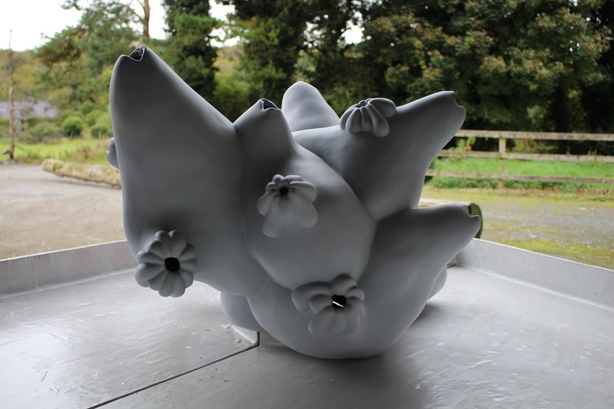 Thirteen new artworks have been commissioned for the show. Siobhan McGibbon and Maeve O'Lynn's Xenophon Project combines sculpture, sound, and scientific research to imagine an alternative future for the human race in the form of the Xenothorpeans, a fictional post-human species enhanced through medical engineering.
Artist David Beattie has produced an installation that explores the relationship between fact and belief. Florian Roithmayr has worked with groups of students diagnosed with elective mutism to produce a series of copper bowls, one of which will contain a tablet playing music by Meredith Monk. Yvette Monaghan spent two weeks photographing the landscape on the island of Inishfree, which became home to 'The Screamers' after they left Burtonport.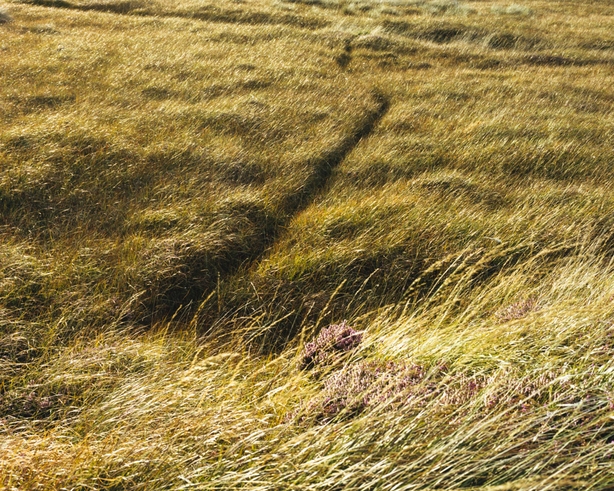 The Atlantis group's time in Ireland included accusations of abuse within the community. There were calls to the Dail to have them deported. Packer has issued a clarification regarding his approach as curator: "The exhibition does not seek to promote or advocate the Atlantis commune… news of the exhibition has nevertheless caused concern and anxiety to some former members that are still affected by their experiences. We are sorry for any apparent insensitivity in our reference to the Atlantis commune and would like to reassure those concerned that the exhibition uses this reference to give way to themes that are relevant to recent artistic practice, such as ideas of anti-modernism, conditions of selfhood, and voice. It is these themes that serve as the primary focus of the exhibition, and not the story of Atlantis."
The TULCA Festival of Visual Arts takes place across 6 venues in Galway from 3 to 19 November, and will feature work by Irish and International artists Sam Basu / Liz Murray, Kian Benson Bailes, Ciaran O'Dochartaigh, Plastique Fantastique, Oisin Byrne, Richard Proffitt, Vicky Langan & Max Le Cain, Lucy Stein, Kaspar Oppen Samuelsen & Marie-Louise Vittrup, Siobhan McGibbon & Maeve O'Lynn, David Beattie, Florian Roithmayr (with Meredith Monk) and Yvette Monahan. It also includes Bob Quinn's documentary film on Atlantis, The Family (1979), and three newly commissioned texts by Sue Rainsford, exploring the idea of the primal scream - more details on TULCA here.