Vanessa Moss, Development Officer for the RHA (Royal Hibernian Academy), writes for Culture about the genesis of their popular Hennessy Lost Friday events.
Hennessy has such a compelling tradition of supporting the arts in Ireland that recognising they would be a perfect partner for the RHA didn't take a lot of deliberation. However, pitching the correct type of collaboration did.
The hope from our end was to attract a new, young, culturally aware and visual arts-interested crowd and engage them with the best in contemporary Irish art through our exhibitions programme. The idea to invite younger, up-and-coming artists from all disciplines to perform and work along-side our exhibitions – especially artists and disciplines that you might not expect to see in a space like the RHA - was also imperative to the concept. But we also knew anything we did would need to be completely different from the usual Friday night fare. And so, Hennessy Lost Friday was born.

Our first year, we partnered with producers HomeBeat, LPM Bohemia and Choice Cuts and hosted musical talent as diverse as Talos, Forrests and Toby Kaar to Nialler9's DJ collective, Vinyl Love, King Kong Kompany, Anna Mieke Bishop and Pete PAMF. The final gig's 5-hour DJ performance by composer David Holmes was particularly epic.
Collaborations with street inspired artists such as Will St. Leger, Art Clash, Damn Fine Print and Dublin Body Paint as well as calligraphy artist Sarah O'Dea and pop-up shops with This Greedy Pig and Butcher Barber added surprise elements to each night, allowing people to really explore the space and different art forms. Exhibiting artists like RHA President, Mick O'Dea and Joy Gerrard came in to lead tours of their own exhibitions. This year, we've presented musical acts Valerie Francis, Bad Bones, Wastefellow and Ships, and even mixed in slam poetry from John Cummins and interactive illustration with artists Holly Periera and Colm MacAlthaoich.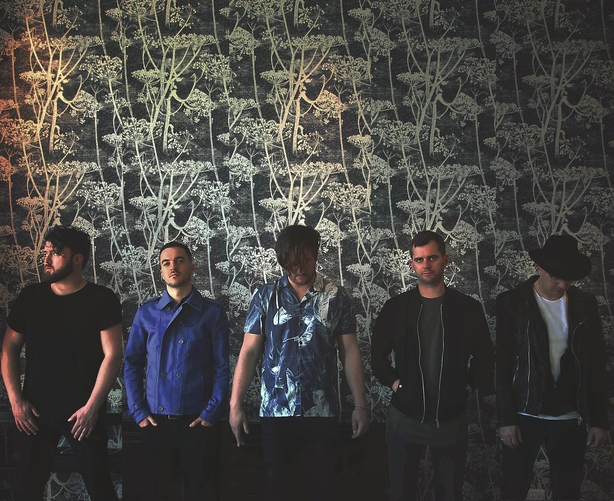 Our last gig of 2017 will feature Columbia Mills (who filmed their recent video in the gallery and had their album artwork created by past exhibiting artist, Leah Hewson), Come on Live Long and DJ Alex Donald. Artist, and Hennessy Portrait Prize winner Vera Klute will lead a tour or her current exhibition, Plunge, RHA Graduate Studio Award winner, Bassam Al-Sabah will host a Clay Bar and there will be a special edition of our kids Art Cart as re-imagined for adults. There's always a digital dimension to the nights and we've been able to showcase work from Algorythm and Le Tissier, host VR demos of Google's Tilt Brush. Next Friday will see robotic "Auto Portraits" drawn for guests on the night.
We love the fact that all of the artists involved are genuinely invested in the event and appreciate the intimate, creative and collaborative feel. By bringing in so much local talent, the impact on the creative community is felt far and wide and we feel we've managed to establish ourselves as the place to discover and be a part of the thriving creative community across Dublin, and Ireland. We're an artist-led institution after all, so it's part of our overall mission.
We need your consent to load this Vimeo contentWe use Vimeo to manage extra content that can set cookies on your device and collect data about your activity. Please review their details and accept them to load the content.Manage Preferences
The amazing part of collaborating with a brand like Hennessy has been the ability to work creatively whilst also having the power and support of an internationally recognised brand behind you. They trust us to do what we do best, which is to create unique, art filled and artist-led nights. They have always supported our ambitions, not just financially - the night acts as a fundraiser for the RHA (which is a registered charity) with all profits from ticket sales going to support our work, but also by bringing their own teams of mixologists, digital creatives and marketing mavens to the table.
The type of exposure that their platforms have given us and the artists that we work with is beyond anything we could achieve on our own. With five (hopefully six!) sell out nights behind us, 1800 people have now partied the night away with us in the Gallery and we're confident that they'll be inspired to visit time and again… in the daylight hours.
The final Hennessy Lost Friday of the year takes place at the RHA on Friday, 20th October - details here.