Celebrated fiddle player Martin Hayes is one of Ireland's most renowned traditional musicians, acclaimed for his work with regular collaborator Dennis Cahill and nu-trad supergroup The Gloaming.
Hayes has performed on stage with Sting and Paul Simon, recently recorded with Yo Yo Ma's Silk Road Project, is the artistic director of Masters of Tradition, an annual festival in Bantry, Co. Cork and a curator for the Marble Sessions at the Kilkenny Arts Festival. Martin has been recognized as Musician of the Year ( Gradam Ceol) from TG4, and Person of the Year by the Irish Arts Center in New York. He has just released the first album (The Blue Room) by his new quartet as part of his National Concert Hall Residency for 2017/2018. The Martin Hayes Quartet play The NCH on October 28th.
Film
My wife Lina and I went to see a beautiful film recently called Maudie. It's a beautiful touching story with wonderful acting by Ethan Hawke and Sally Hawkins. I also saw Churchill, it was interesting to see how he struggled for relevance and to also see how tortured he was by the impending loss of life that D-Day was going to bring. He was portrayed as being more fragile than I'd imagined was the case for this old bulldog. We also saw Dunkirk, which was a testament to human bravery and a potent reminder that war is something we must always strive to avoid. Every concievable effort should be made to solve things by peaceful means.
Music
I listen to lots of music and lots of kinds of music. I listen without trying to figure it out or attempting to use it. I'm just a regular music listener and fan. I like to listen to jazz, and have been recently listening to an album by Ben Allison called Layers of the City. Apple recently did a playlist of jazz music from the year 1959, what a year from Davis, Coltrane, Monk, Ella Ornette Coleman, Brubeck and many others. It was a great moment in Jazz. I love classical music, and have being enjoying a recent Crash Ensemble recording of music by Jonathan Nangle. I never tire of Arvo Pärt, Bach or Tommy Potts.
Book
I'm more of a reader of non-fiction and enjoy books relating to science, physics, politics and spirituality. I finished reading a book called The Universe in the Palm of Your Hand, a book on physics recommended to me by an astronomer friend. That book was a journey that reignited my wonderment at the universe. I also read Hillbilly Elegy in an attempt to understand the motivation of so many Trump voters. One should not blame voters, they usually have their own legitimate story. If enough people are hurting and there is enough hopelessness and pain, a logical or reasonable political argument doesen't necessarily win the day. Disempowered people without hope will rightly protest and even vote against their own best interests just to make a point. Add into the mix some political charlatans and then you get political outcomes that are in no ones interest.
Play
I saw Katie Roche at the Abbey this summer. I saw it on the same weekend that I saw the film Maudie. They both complimented each other and really spoke poignantly to the issues of female disempowerment and male entitlement.
TV
I don't watch much TV except when I'm back at my mother's house in Co Clare. The program that I most enjoy is Reeling In the Years - for me, it's a nostalgic trip down memory lane.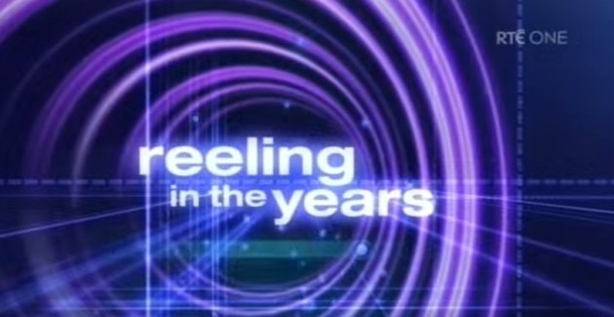 Gig
I'm really looking forward to my upcoming concert on Oct 28th in the National Concert Hall with my new quartet (The Martin Hayes Quartet). I love playing with these three fantastic musicians. I don't get to see as much music as I'd like but I did see a wonderful concert this summer with Iarla O Lionaird and Michael O Suillabhain at The Masters of Tradition festival in Bantry. There is something to be said for seeing seasoned and experienced performers on stage, it was beautiful, subtle and powerful.
Art
I have really enjoyed watching my famous cousin painter Mick O'Dea paint a series of wonderful portraits at the Kilkenny Arts Festival over the last three years. He did it as performance art, it was amazing to watch. I was lucky enough to even have my own portrait done. My Spanish sister inlaw Paloma Pelaez is a wonderful painter, we have one of her large pieces in our living room in Madrid. I have two Irish female artist friends in the States whose work I enjoy a lot and who have opened my eyes: Helen O'Leary and Helen O'Toole. I knew them both when I was playing bars in Chicago and they were waiting tables. They are now two successful cutting edge artists living in Seattle and New York. I also recently met a wonderful painter for the first time at the Burren School of Art. His name is Richard Hearns, wonderful stuff.
Podcast
I listen to a New York Times podcast called The Daily. I'm a bit of a political junky and tune in there for my regular updates.
Tech
I'm a bit of a Mac nerd, I enjoy my gadgets, my recording programs and I like mixing music.
The Next Big Thing...
Driverless Tractors, cow-milking robots and robotic fiddle playing (it already exists)!
Martin Hayes begins his NCH Residency for 2017/2018 with a concert on 28th October featuring the Martin Hayes Quartet. The concert coincides with the release of his new album with the Quartet, entitled The Blue Room. The Martin Hayes Residency continues on 24 January 2018 when he performs with string quartet Brooklyn Rider and on 12th May when he unveils two new duets with special guests alongside his longstanding partnership with guitarist Dennis Cahill - more details here.