Aideen Howard, Director of The Ark, writes for RTÉ Culture about their Theatre for Children programme, currently running as part of this year's 60th Anniversary Dublin Theatre Festival.
The UN Convention on the Rights of the Child which was ratified by Ireland in 1992, 25 years ago this month. At The Ark we will be celebrating this in the best way possible, with a feast of theatre for children as part of Dublin Theatre Festival.
What, you might ask, has a UN Convention to do with theatre? Or theatre for children? In the case of The Ark, the answer is everything. Three years after Ireland ratified the UNC Convention on the Rights of The Child, The Ark opened its doors, dedicated to the principle that all children, as citizens, have the same cultural entitlements as adults. The Ark's vision, mission and values are inspired specifically by Article 31 which recognises the right of the child "to participate freely in cultural life and the arts." For The Ark, this means that we operate within a state, a civic space, an ecology that has signed up to this commitment at a national and international level. It means too we are careful to keep our schools ticket price low to make our performances accessible. Perhaps, most significantly, this means that The Ark is a place that was imagined and built with children in mind.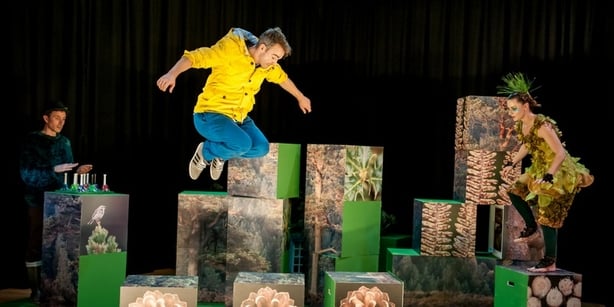 This of course, need not mean that the theatre we produce and present is political. Our mission is to make and share great art for, by and about children and, every October, in partnership with Dublin Theatre Festival, we present the best of international theatre for children between the ages of 2-12.
This year's Theatre for Children season is full of magic, clowning, dance and mischief as well as big, important topics. We explore loneliness within a clown show full of charm and sparkle with If Only Rosa Could Do Magic a Norwegian show for 5-9 years old. Very young children can discover how magical the world can be if we're brave enough to explore it with Poggle (Barrowland Ballet and Macrobert Arts Centre, UK) for ages 2-5.
We believe in a child's right to discover and love art in a society where creativity and culture are valued and enrich our lives.
But in searching for the best shows for children, we are also alive to stories and themes that are unhappily part of childhood experience too.We Come From Far Away, (New International Encounter, Norway & UK) tells the compelling story of a boy's flight from war-torn Aleppo to eventual safety in Norway. It is the kind of journey that our children hear of, or overhear, in daily news cycles but which, has, as yet, not become the subject of theatre for children. I wonder if as parents, we're confused about shielding our children from exposure to crisis and conflict. That's why The Ark is delighted to have an opportunity to show children a sensitive but serious theatrical treatment of the stories that lie behind the harrowing headlines. Like their parents, children are also searching for a way to understand such tragedy and loss beyond reportage.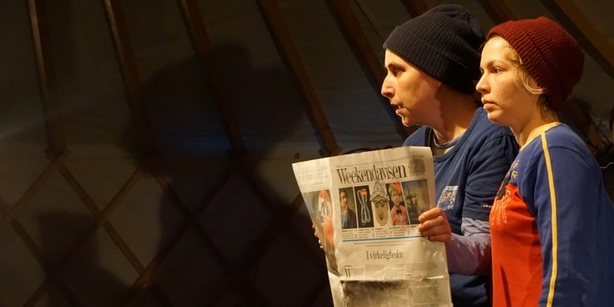 The privilege of The Ark is that we can show such work in a safe place, a building tailor made for children, a space built to their proportions, which puts their perspective at the heart of the theatre experience. And, this in itself makes a political statement of Ireland's commitment to children's right to art and culture.
We believe in a child's right to discover and love art in a society where creativity and culture are valued and enrich our lives. Part of our ongoing work is creating opportunities to share that belief with artists, parents, teachers and - crucially, children themselves. Sometimes, though, the best advocacy for great art for children is in what's on stage.
The Theatre for Children programme runs at The Ark, Dublin, until October 15th, as part of this year's Dublin Theatre Festival - more details here.