Ciara King is one half of the presenting duo behind 2FM's popular Chris and Ciara show, and an RTÉ radio regular. Now the native of Roundstone in Connemara has just published her first book, Ciara's Diary, inspired by her teenage misadventures. We asked Ciara for her choice cultural picks: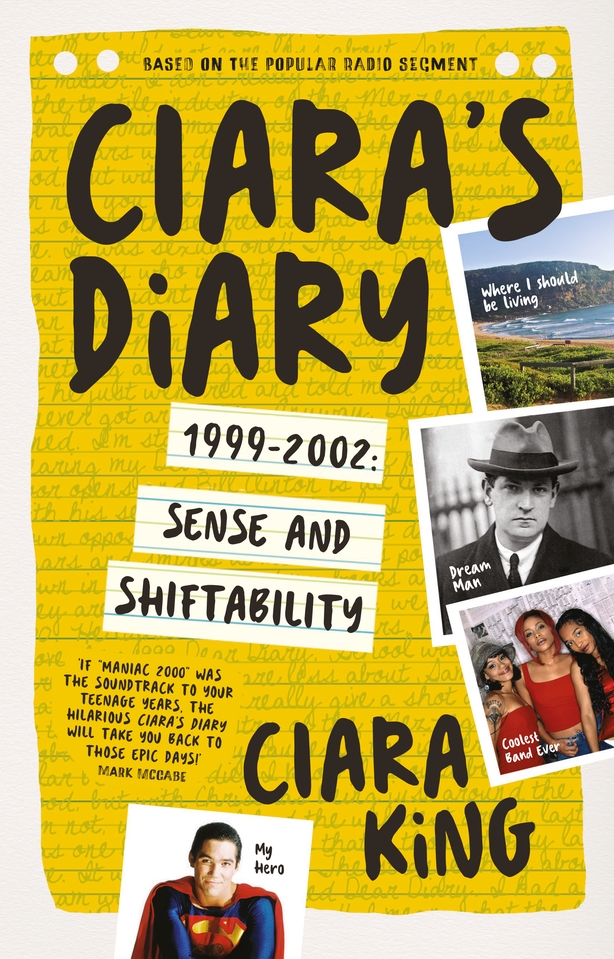 Film
I loved Goodbye Christopher Robin which I saw recently. It's based on the life of the writer A.A Milnes who wrote The Winnie The Pooh books. I never really got into Winnie the Pooh as a kid, but I enjoyed the film. Domhnall Gleeson is phenomenal in it and I actually had the opportunity to interview him about his role in the movie. Some of the most gorgeous scenes in the movie are between Gleeson and Will Tilson who plays Christopher Robin. I'd imagine it's a gentle take on how the book came about and the affect it had on the real-life Christopher Robin, but I laughed and cried in equal measure and totally fell in love wth Domhnall Gleeson in the process!
Music
I was in Camden Recording Studios this week for the first listen to New Roots, which is an album that RTÉ 2FM are launching for The Laura Lynn Foundation. Lots of amazing Irish acts have reimagined songs from U2's The Joshua Tree. Lyra does an incredible version of Mothers of the Disappeared and I loved The Coronas' take on One Tree Hill. I've also been listening to Hermitage Green's stunning version of The Glow of the Kerosene Light that they recorded in an empty Olympia Theatre before they performed there. I've been annoying everyone I know by making them listen to it! It's so haunting! It's so great to see so much Irish talent out there too.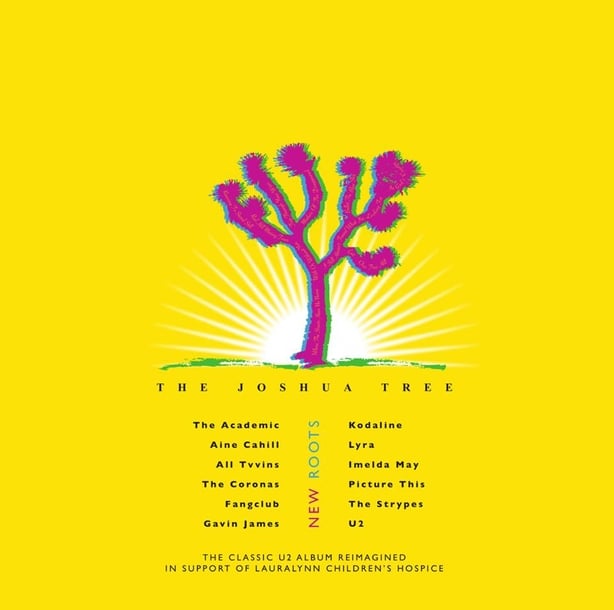 Book
I went to Italy by myself during the summer and brought six books with me and Michael Harding's Talking to Strangers was one of them. I loved it and couldn't put it down. I think for me it was the first time that I got some actual insight into the male brain and why men do what they do, and think the way they think! Harding has a way with words, he makes even simple sentences about a washing machine sound beautiful. He's also very funny and philosophical and dark, especially as he describes what it was like to play The Bull McCabe in a theatre version of The Field.
Play
I would implore anyone who wants to see something new and a bit different to go see Joanne McNally's one woman comedy play Bite Me. I know Jo, and we have had her on our radio show doing an Agony Aunt bit, so I knew she was funny but I didn't know she could act. She's genuinely brilliant. The play is a dark one, but it's really really funny too, and follows the journey of Jo's eating disorder which she suffered with in real life. She's just back from The Edinburgh Fringe where the show was really well received including standing ovations. Shes touring in Dublin, Cork and Belfast, check her out!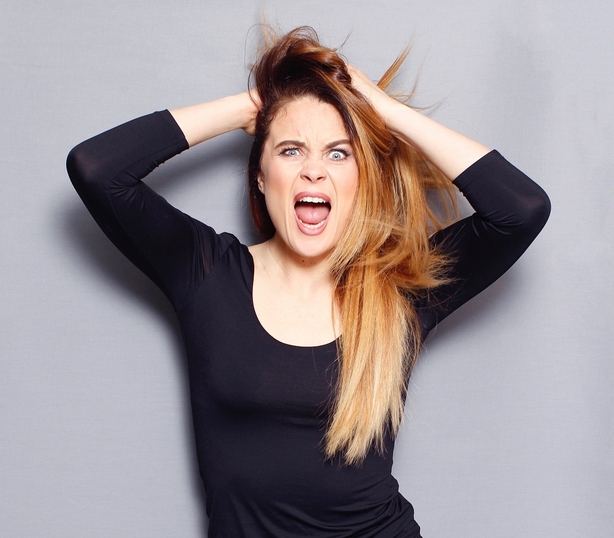 Gig
I randomly ended up at an incredible jazz evening in The Sugar Club recently. My Uncle Tom is a jazz guitarist, but that's about as far as my jazz knowledge goes! There was an amazing American jazz guitarist called Kurt Rosenwinkel and he was playing with a group called The CEO Collective that had a trumpet player from Dublin, a drummer from Peru and a guy from Venezuela playing the keyboard. It was a magic night, and not a bad introduction to a the world of jazz - a world which I wouldn't really know that much about!
Art
I went to a very cool exhibition of Hot Press covers down in the National Archive Museum in Meeting House Square, Temple Bar recently. It featured all the covers of Hot Press magazine down through the decades since it has started. Covers which included people like Thin Lizzy, Rory Gallagher, U2, Hozier, Imelda May, The Corrs! The covers of Hot Press are almost like a national institution at this stage! I love the National Archive museum, they always have something interesting on and I like to pop in there every now and then.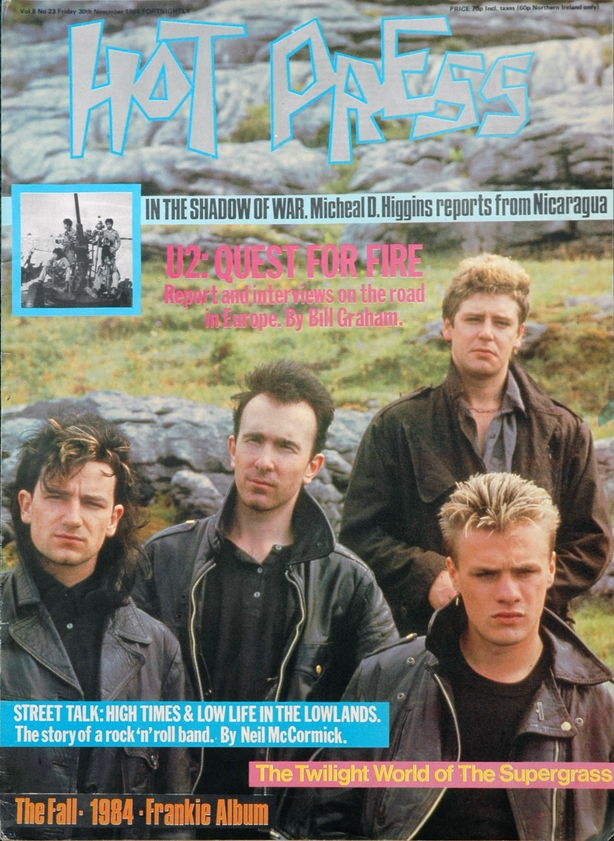 Radio/Podcast
There are too many podcasts to keep up with these days! I've just been invited on to Her.ie's new podcast Girls with Goals, it's only the second episode but I'm looking forward to an all-female Irish podcast that I can relate to. Alec Baldwin hosts a great one called Here's the Thing, which i dip in and out of from time to time. He talks to artists and actors and policy makers, and it's nice to hear that side of Baldwin too. Jarleth Regan's An Irishman Abroad is a great one for listening to successful Irish people and how they ended up where they ended .I also love My Dad Wrote a Porno, which has become phenomenally successful. It's based around the idea of a man who writes erotic fiction and then his son and his friends read it and rate it. It's hilarious.
Tech
Having worked nights for a really long time now, my sleeping pattern is all over the place, and because of the launch of my book in September, I've been finding it really hard to switch off and I've tried almost everything especially turning off my phone and ceasing the mindless scrolling that I think we all have a tendency to do. I downloaded an app called Calm. There's loads of different options to help you sleep, to de-stress and help you focus and just breathe. There is also a range of sounds that you can go to sleep listening to from the sound of a thunderstorm, to evening crickets or a fireplace!
The Next Big Thing
For me, it has to be Cork singer song writer Lyra. I only came across her this year when I met her briefly before she did a gig at Body & Soul. She's gorgeous and talented, warm and funny - her voice is so unique, as is her style and I can see her genuinely being the next big thing to come out of Ireland.
Ciara's Diary (published by Gill Books) is out now.