Painting the Nation continues this Sunday on RTÉ One, with the six remaining painters travelling to the harbour town of Ballyvaughan in North Clare.
This week inspired by artist Campbell Bruce's watercolour entitled Clare Coast, featuring the rolling grey hills and flat flagstones of the coastal landscape, our amateur painters face two Clare inspired watercolour challenges as they take on Watercolour Week.
Watch last week's episode of Painting The Nation here.
First stop for PTN host Pauline McLynn is Ballyvaughan Farmers' Market, where she sees what is on offer, meets the locals, and does a spot of shopping.
As always there is a warm-up challenge and later, at the Burren College of Art, the Judges task the painters with a still life from the produce Pauline has gathered. The painters have just ninety minutes to capture vegetables and cheese using the tricky medium of watercolour...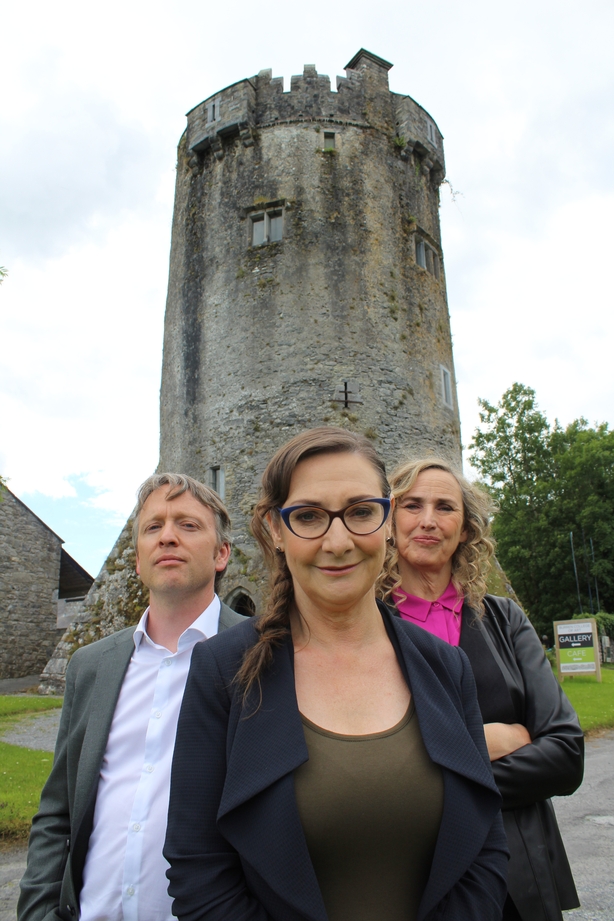 Warm-up challenge completed, the painters move onto this week's Exhibition Challenge, which decides who will be judged Painter of the Week - and who leaves the competition.
For this challenge, the painters visit one of the most northerly points of Clare known as the Flaggy Shore. With a view of Burren limestone and Galway in the distance, our painters must choose a view to paint and capture it perfectly in watercolour in just two hours to keep their place in the competition.
Watch the Season One box-set of Painting The Nation here.
What will the locals make of the six different interpretations of this place they know so well? And what will our judges make of their final watercolour work? Who will our judges choose as this week's Painter of the Week?
And which of our amateur painters will leave the competition?
Painting the Nation, RTÉ One, October 1st at 6.30pm - find out how YOU can take part in The Nation Paints competition here.