There's ambition galore behind this project. On one hand, you've got Soul Of A Nation: AfroCentric Visions In The Age Of Black Power, a fine compilation of action-packed vintage music encompassing underground jazz, street funk and the roots of rap recorded in those righteous years from 1968 to 1979.
On the other hand, you've got Soul Of A Nation: Art In the Age Of Black Power, a far-reaching exhibition currently running at the Tate in London which explores some of the art produced in that age of black power and rage. 
We need your consent to load this YouTube contentWe use YouTube to manage extra content that can set cookies on your device and collect data about your activity. Please review their details and accept them to load the content.Manage Preferences
Both conjure up a gigantic canvas, a deep and wide exploration of the ideas behind the US civil rights, black power and black nationalism movements. Many of these ideas and influences made their way into the African-American music of that period, as what was happening on the streets in the late 1960s hugely influenced the music which came from those same streets as well. 
Just as the recent Black Lives Matter movement has inspired artists like D'Angelo and Kendrick Lamar to hit new heights with their music, the period at the end of the 1960s following the assassinations of Malcolm X and Martin Luther King and the rise of the Black Panther party encouraged black musicians to document what was happening in their own communities.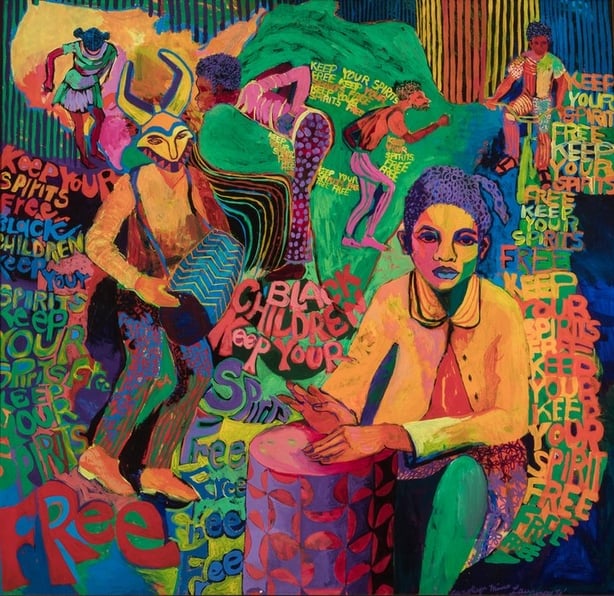 It also helped to sketch some of the roots of the hip-hop revolution which was to come down the tracks. Much of the current wave of activism when it comes to black musicians often refers back to the movements and concepts which were shaped and developed in the Sixties. At the same time, those issues of black identity, rights and expression have become themes which have travelled far beyond the US and are still very much gaining traction today. 
When you listen to the work of people like Gil Scott-Heron, Roy Ayers, the recently deceased Philip Cohran, Phil Ranelin, Don Cherry and many more on the compilation, you're hearing a compelling and well-rounded sound. It's one which blends spiritual jazz, urban poetry, dancefloor funk and Afrocentric leanings into a powerful statement to produce a radical and hugely recommended soundtrack of a time when the streets were truly alight.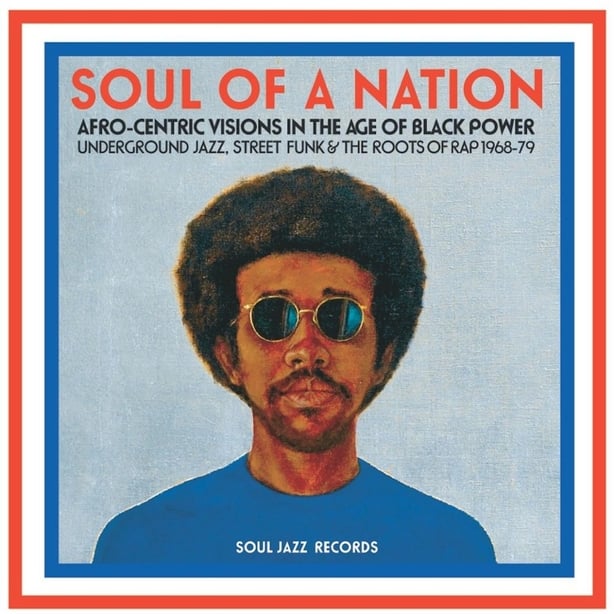 It wasn't just musicians who were making a noise, as the Soul Of A Nation exhibition makes clear. In fact, your first encounter with the noise and fever of these times occurs before you even walk into the exhibition. Five television sets outside the room cut back and forth from barnstorming speeches and commentary delivered by Malcom X, Martin Luther King, Angela Davis, James Baldwin and Stokely Carmichael. As the action switches from one TV set to the next, you're mesmerised as much by what you see as what you hear. 
Inside, there are 150 works by 60 artists covering 20 years of black art. The work is stunning and evocative and you'll keep seeing pointed and poignant parallels between the then and the now. For instance, America the Beautiful by Norman Lewis from 1960 could well be referring to the recent protest and attacks in Charlottesville. Again and again, you'll spot the kind of aesthetics which have been refreshed and redrawn by the likes of Beyonce, D'Angelo and Kendrick Lamar. 
Some of the strongest works on show here are from the Los Angeles Assemblage artists who gave a distinctive African-American slant to the kind of collage work pioneered by pop artists. Pieces by Noah Purifoy, David Hammons, Betye Saar and others use such objects as pipes, instrument cases, nylon tights, hair cuttings, broken records and chicken bones to create streetwise and highly political sculptures.
The exhibition acts as a pointed retort to the marginalisation which many earlier black artists experienced. Instead of putting up with wilful racism from the art establishment, the new generation of artists featured here took their cue from Malcolm X's "by all means necessary" and circumvented the gatekeepers. 
It's striking how often music is the heartbeat of the works. Many of the painters here were inspired by John Coltrane and works by William T. Williams and Jack Whitten are very much shaped by Coltrane's sounds. In every way, the music is inseperable from the art because it's all wrapped up in that moment when black protest found its ways into music which then found its way into the mainstream.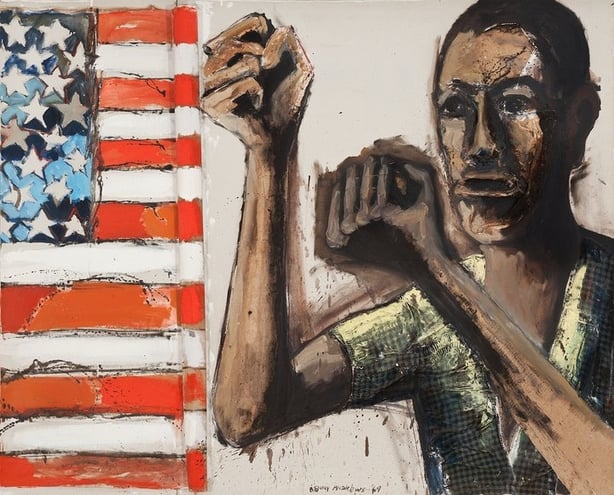 As projects go, Soul Of A Nation hits a lot of targets as it captures the beginning of an era which is still resonating today. It combines art and music to create a fascinating tableau. And it shows just how important music was in getting across a message of protest and resistance to the masses. 

Soul Of A Nation: Art In the Age Of Black Power runs at Tate Modern in London until October 22. Soul Of A Nation: AfroCentric Visions In The Age Of Black Power is out now on Soul Jazz.