The search for Ireland's best amateur painter is back on RTÉ One, with host Pauline McLynn and judges Una Sealy and Gabhann Dunne putting seven new artists to the test.
Painting the Nation is a painting competition to uncover and showcase the best amateur painting talent in the country; the new series begins on RTÉ One on Sunday, September 24th with a one-hour special introducing the seven amateur painters who will compete to have their painting hang in the State Art Collection.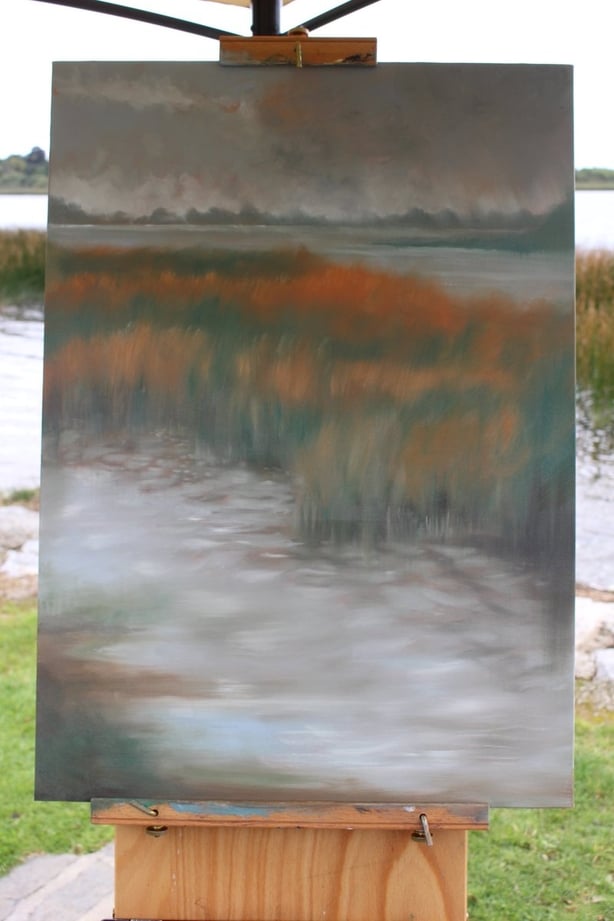 Over the next five weeks, inspired by the works of great Irish artists including Mary Swanzy and Jack B Yeats, the series follows the septet of painters travelling around Ireland, finding inspiration at some of the country's most beautiful and iconic locations.
Watch the Painting The Nation: Season One box-set here, via RTÉ Player
Pauline McLynn, whose CV includes a BA in History of Art alongside her many TV and theatre roles, is there every step of the way to shepherd the artists through the highs and lows as they compete.
We need your consent to load this YouTube contentWe use YouTube to manage extra content that can set cookies on your device and collect data about your activity. Please review their details and accept them to load the content.Manage Preferences
In episode one, Pauline meets the artists, hailing from Dublin to Galway, Cork to Clare. These construction workers, baristas, full-time mums, computer programmers, community development workers, and teachers from across Ireland all share a dream of painting for a living. Over the series, they take on painting and drawing challenges, with one artist leaving the competition each week. The winner's painting is acquired by the Office of Public Works for the state art collection.
Painting against the clock, the painters will showcase their talents in the hope of impressing the judges, professional artists Una Sealy and Gabhann Dunne, who push the painters to their creative limits with challenges that include still-life, landscape and portrait. The final Exhibition Challenge each week is the true test of the artists' skill and technique and determines who leaves and who stays in the competition.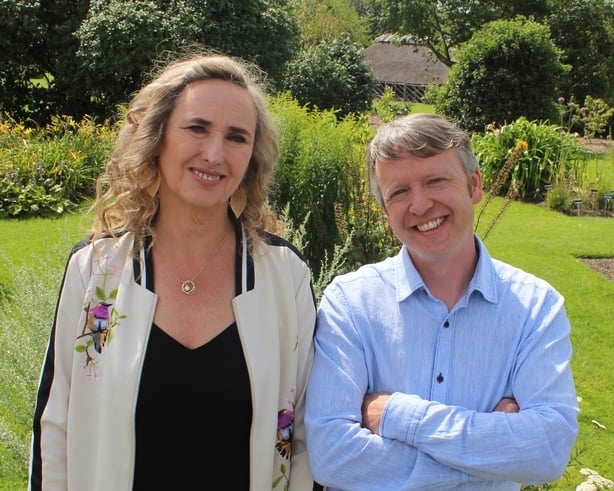 This time out, Exhibition Challenge subjects range from the rich foliage of the National Botanic Gardens, the unique coastline of North Clare to capturing the movement and energy of boxing, a portrait of a very recognisable face, and the historic Birr Castle.
Not only must our painters impress the judges to win a coveted place in the final – but they must also impress the people of the places they visit. Weekly, the final paintings are exhibited to locals who are invited to give their views on the art, but ultimately the judges decide which painter will be named the Painter of the Week, and who will make it to the next stage.
The series culminates with a final Exhibition Challenge set at Birr Castle Gardens and Science Centre. Which painting of this medieval castle will be judged good enough to take a place in the OPW's collection and go on display in Dublin Castle?
Painting The Nation, Series Two - Meet The Painters: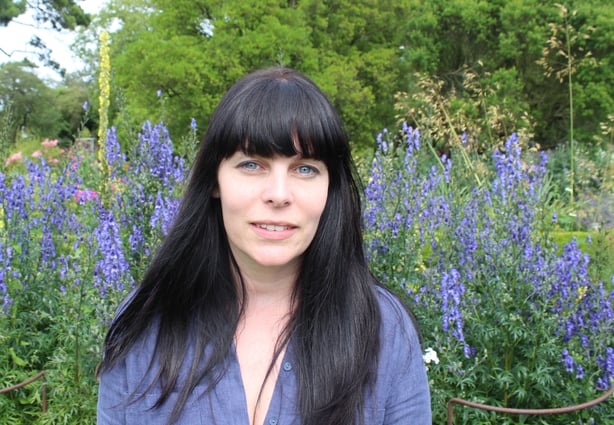 Joanne McAndrew
37-year old Joanne McAndrew lives in Blanchardstown in Dublin with her husband Phil and four children: Sarah (18), Holly (11), Daniel (10) and Anna (7).
The full-time Mum always enjoyed art and says it was one of her best subjects in school. In her Leaving Certificate year, Joanne was preparing her portfolio to apply for art college when she became pregnant. This news put her immediate plans on hold, and she instead went on to train as a Beauty Therapist.
Joanne says that now the children are older and all attending school, she has more time to concentrate on her art. To improve her skills, she has spent the last few years studying, and taking painting and drawing workshops and classes at the National College of Art and Design and the Royal Hibernian Academy School. She also runs a life drawing and painting group, and teaches at childrens' art and craft camps.
Joanne enjoys painting plein air and drawing from life using oil paint, charcoal and pen. Her least favourite materials are acrylic and watercolour.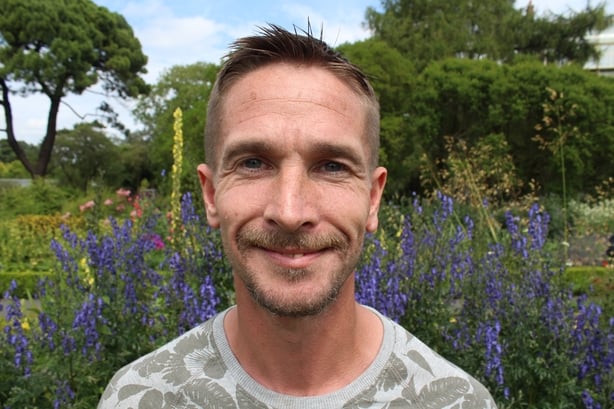 Keith Anderson
39-year old Keith Anderson is a construction worker from Cork who has two great loves in his life- his 13-year old daughter Leah and art.
Keith is a self-taught artist who says he has been drawing since before he could write, but only took up painting seven years ago. He had hoped to study art in secondary school, but his parents were deterred from allowing him to on the advice it was a 'wasted subject'.
He has a huge passion for art, describing it as the first thing he thinks about when he wakes up and the last thing before he goes asleep. His evenings are spent painting, and he reckons he spends as much time painting every week as he does at his full-time job.
Keith particularly enjoys painting landscapes, portraits and figures with his medium of choice which is oil paint. His least favourite material to paint with is watercolour. Keith mostly paints from photographs, and can spend anything from 20 up to 80 hours perfecting a painting.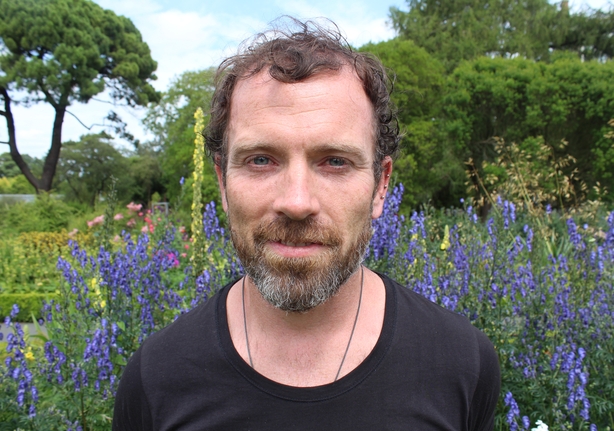 Warren Faye
42-year old Warren Faye lives in Clonee in Dublin, where he paints in his kitchen.
Warren has painted and drawn since he was a child, and following school he went on to study classical animation.
In the past, Warren was kept busy running two shops which sold everything from stationary to toys. As a result of the economic downturn, Warren was forced to close the shops- with his new-found time and focus, he has been able to concentrate on his art.
Warren finds inspiration in nature and the places he has travelled to; he has visited countries such as India, Southeast Asia and Ethiopia. In India, he volunteered at a school to teach children drawing. His love of comic books and Celtic folklore also strongly influence his art.
Warren mostly paints from his imagination and photographs, and enjoys painting scenery, landscapes and portrait, but is not keen on still life. His material of choice is oil paints, and his least favourite paint is watercolour.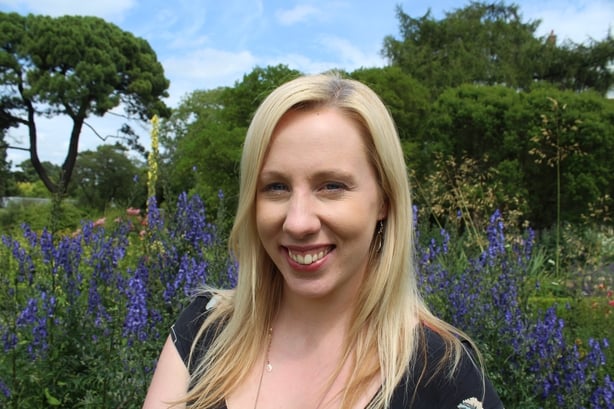 Elaine Gavin
31-year old Elaine Gavin hails from Clare, where she is a primary school teacher in Lissycasey National School teaching seniors and first class. She says she loves teaching the children art, and that it is always their favourite lesson. Elaine also teaches some children art locally.
Elaine was introduced to art at a very early age. When she was four she joined her older brother who was attending local art classes, where she says she spent her time drawing funny pictures.
When she was a teenager, she tested her skills in a community arts games competition several times and came away with two silver medals for her efforts. Last year, Elaine began to really focus on painting, concentrating on capturing local landscapes on canvas.
Elaine finds painting relaxing and says she 'zones out' in the moment, particularly enjoying painting landscapes and animals in acrylic paint. She finds portrait painting tough, and is not fond of painting in oils.
When she is not painting, Elaine can be found practicing or performing with her beloved Ennis Musical Society and spending time with her rescue dog Tayto.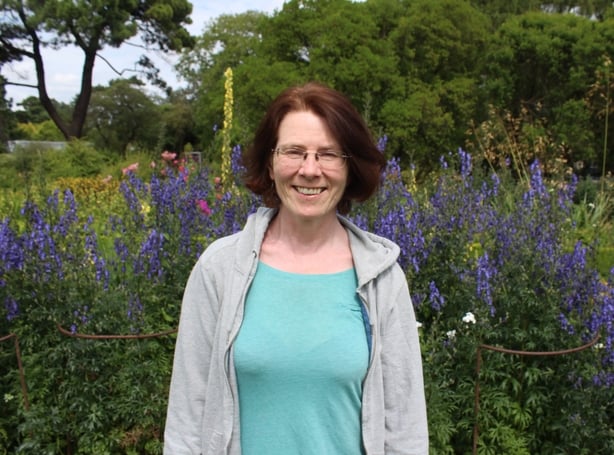 Teresa Butler
Originally from Coolock in Dublin, Teresa, aged 59, has been living in Leitrim for the past 14 years with her husband Peter. Working part time as a Community Development Officer allows Teresa to spend time painting.
She has painted all her life, and likes to work fast using acrylic paint and watercolours. Mood and emotion inspire her paintings, and she typically paints from life or from memory. When the weather allows, Teresa paints outdoors, and when she is not outdoors she can be found in her studio in the back garden.
The Mum of five has painted over the years to record her children growing up and events such as family holidays. Teresa says she particularly enjoys that painting allows her to have her 'own space'.
Teresa has a degree in English and Art History, and has given basic drawing classes to a womens' group.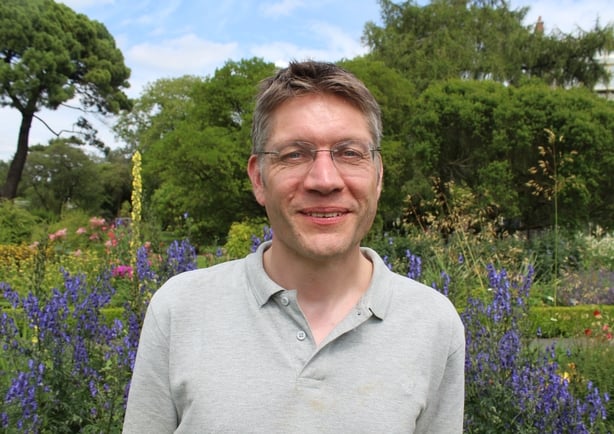 Paul Grout
46-year old Paul Grout is a Computer Programmer, originally from Cheadle Heath in England, living in Galway.
Paul is married to Joan and they have two children: Cian (11) and Aoife (9). The children also enjoy art, and their home is filled with the family's paintings and drawings.
Paul enjoys painting portraits, and dislikes painting animals. He likes to work with oil paint and watercolours, and does not relish using pastels. To further his love of art, he has completed classes in the National College of Art and Design and Galway Arts Centre.
When he isn't busy with work or painting, Paul coaches mini rugby with the local rugby club.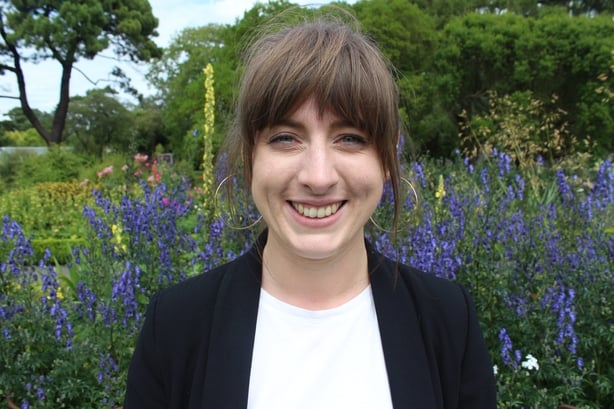 Hazel Higgins
24-year old Hazel Higgins lives in Sligo with her parents.
Hazel, who has drawn since childhood, has recently given up her job as a barista in a local café to concentrate on art.
She spends her time painting and drawing in her shed at home, where she enjoys working with acrylic and oil paint, watercolours and charcoal. Hazel likes to paint portraits and isn't so keen on landscape painting, and using pastels. She likes to paint from life, but finds it more practical to work from photographs.
Having done art in secondary school, Hazel went on to study fine art and animation and take a drawing course - but she found her love and interest in art waning towards the end of her final year studying animation.
She hopes to reignite her passion for art by taking part in this competition.
Painting The Nation, RTÉ One from Sunday, September 24th at 6.30pm