Via Trad Connect: Legendary Irish fiddlers like Tommy Peoples, Martin Hayes, John Carty and Matt Cranitch continue to inspire emerging artists at home and abroad, and multi-award winning Canadian fiddler Kiérah Raymond is no exception.
As a teenager, Raymond released two traditional albums – Irish Madness and A Fiddle Affair which received nominations by the Canadian Folk Music Awards. She now performs simply as Kiérah, and has just released her 4th album, entitled Strong Bow, a follow up to the highly acclaimed Stonemason's Daughter, released in 2013 and winner of a 2013 Canadian Folk Music Award.
On Strong Bow, however, she raises the bar both as musician and composer, with a collection that delves into her past where inspiration lies, and to the future as she showcases 15 original tunes. Composers featured include Dee Armstrong (Kila), Kevin O'Neil (Treacherous Orchestra), Peadar O Riada, Colin Farrell (Lúnasa), Jarlath Henderson, Michael McGoldrick, Emile Benoit and Gordon Duncan.
The youngest of seven children, Raymond grew up in an environment where family and friends were always playing music. She says her favourite memory was "waking up each morning to recordings of Irish or Cape Breton music blaring through the house". The aforementioned fiddlers and Canadian group Leahy were her biggest inspirations.
She studied classical violin initially and developed the critical technique that is becoming ever more common among traditional players. Add to this a period studying piano combined with a strong Irish/Scottish heritage and it was inevitable that music would become her passion, with traditional fiddle her preferred instrument.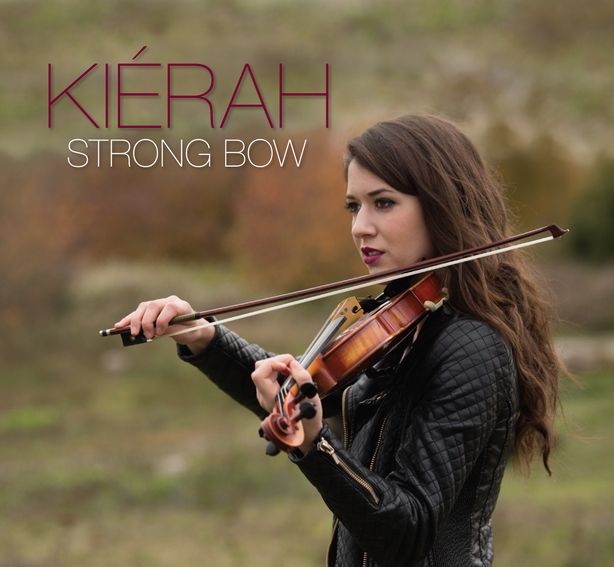 Joining her on the 12 tracks are a number of outstanding musicians, including Adrian Dolan (piano, accordion, mandolin, viola), Adam Dobres (acoustic and electric guitar), Jake Jenne (drums), Paul O'Brien (bodhran), Robin Layne (percussion) and special guests: Harold Birston (cello) and Michael McGoldrick (flute). The album was produced by Adrian Dolan.
Strong Bow is now on release. For all you latest trad news and tunes visit www.tradconnect.com