It began with a cassette. My English teacher decided that the time had come to introduce a bunch of young bucks to Bob Dylan's greatest hits and that's where the cassette came in.
That same teacher, a great character called John Joe Fahey, was also the one behind crazy games of soccer which took place in his back field. These regularly featured every adult and whippersnapper from a few townlands around trying to kick a ball and mostly kicking each other. You were doing well if you didn't end the night kicked, pushed or thumped into the ditch which acted as one of the sidelines.
At least Dylan was a lot easier on your shinbone. With Dylan, you knew from the get-go that you were in the presence of something - what that something was only came with time and repeated exposure.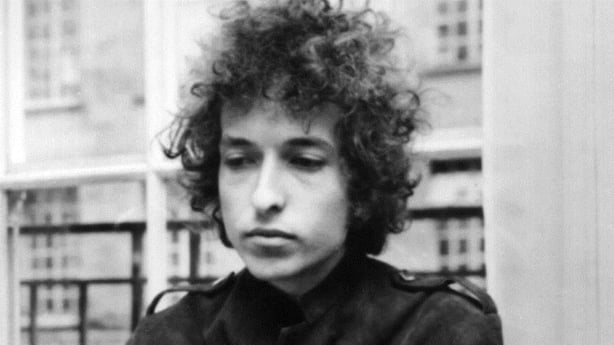 The voice was - is - a glorious mystery, but the words and images and lines the singer was shilling on that first batch of songs were well worth buying in bulk. From that initial encounter, it was those lyrics which took up the bulk of the Bob bandwidth in my mind. John Joe knew what he was doing when he handed over that tape. The songs painted pictures, created imaginary worlds, took you on mesmerising flights of fancy, introduced you to fascinating figures, gave you reasons to hang on in for more.
That was the early 1980s. Dylan had just released Infidels and was about to play one of those event shows at Slane Castle back when the hilly field in Co Meath was the only game in town. A couple of so-so releases like Empire Burlesque and Down In the Groove and Knocked Out Loaded were on the way, a run of releases which had any casual Dylan fan running for the hills.
But Dylan didn't fade away and let his past dictate his present, like too many of his peers used to do before Rick Rubin came a-knocking on their door. Most of them, to be fair, would be best advised to stay away from Victoria's Secret adverts. Most of them, to be just as fair, did not made as fine a fist as Dylan has done of such standard off-stage rock star fare as autobiographies (Chronicles: Volume One) and radio shows (Theme Time Radio Hour).
Dylan's salvation and renewed relevance came on the road. He took the show on the road from 1988 and has pretty much stayed on tour since. You've probably had more chance of coming across Dylan playing in a hall near you in the last 30 years than you've had of getting hit by a bus. Along the way, he hit another stride with a couple of deadly albums like Love and Theft and Modern Times, records which made all the right connections.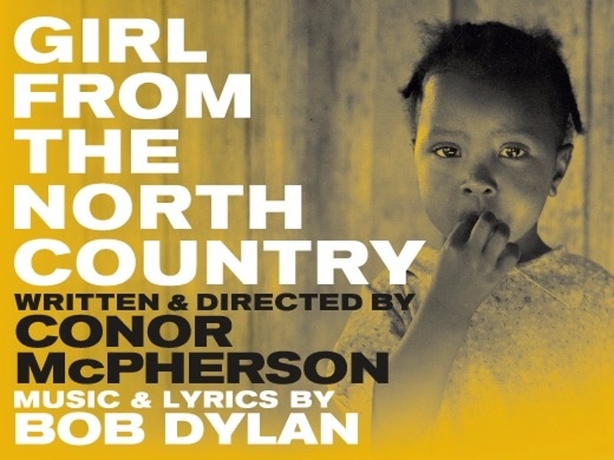 I kept coming back to connections between the past and the present after a remarkable night at London's Old Vic Theatre last weekend. Girl From the North Country is a story of Depression era troubles in the American heartland, created and directed by Irish theatre-maker Conor McPherson and told through Dylan's lyrics and music. Dylan's people approached McPherson with the idea of a project around the songbook and the director has formed a piece of work from this plentiful source which is warm, inspired, melancholic, moving and beautifully human.
You're hearing Dylan's work in a different light and not least because it may be one of the very few occasions involving the singer where every word is as clear as a bell. Every word, every line, every weighted nuance rings true as McPherson uses 20 tracks from the back-catalogue to tell a yarn about the folks running and frequenting a shabby boarding house in Duluth, Minnesota in 1934.
It's a swathe of wide-eyed desperados and charming scoundrels, men and women on their uppers and on the make, boxers and bible salesmen, blowhards and tormented souls. You've people who believe that America needs a strong man to get it back on the rails and you've people simply yearning to get out of the situation they're in. Ordinary people in extraordinary circumstances, something common to the past and present.
Dylan's lyrics paint this mood brilliantly because they've captured such shadows many, many times before. McPherson and arranger Simon Hale peel back the skin on the songs and let them find a new direction home. There's a very good band to steer the singers and the actors as they swirl around the stage and shape the story, but it's those songs - and especially the placement of them - which makes this production shine like diamonds. There's a powerful, emotional, thunderous rendition of Like A Rolling Stone, a rousing treatment of You Ain't Goin' Nowhere, a deep, tormented, torn I Want You and a gilded, sweetened take on the title track.
Again and again, you're impressed by the way in which McPherson slices and dices that grand canon. He doesn't do anything too obvious with the goods at his disposal nor does he head for the more obscure corners of the discography in search of his selections. Instead, he uses the tenderness and the lift within each song to bring waves of heart and soul to the yarns which unfold onstage. Like all great showmen, he makes you want to go back to the original songs to see what else you can find there when you dive in.
That cassette which brought me this way in the first place may have vanished into the tech ether, but the surprises within the work are still there to be discovered if you've a mind to follow that beam.