Big family entertainment, world-class drama, state-of-the-art natural history, home-grown comedy and compelling real-life stories are at the heart of RTÉ's new season television schedule, unveiled today.
The new season line-up boasts over 60 new shows and series across factual, entertainment, arts, comedy, lifestyle and drama programming - the formidable arts line-up in anchored by a series of major new documentaries featuring an array of international talent.
In My Astonishing Self, Gabriel Byrne explores the life, works and passions of George Bernard Shaw, a giant of world literature, and - like Byrne himself - an emigrant Irishman who had to leave to be heard. This documentary follows the life and influences of George Bernard Shaw, from the bed he was born in to the one he died in; from his English home to his Irish heart; from his handwriting as a nobody to the words that made him. The film features contributions from President Michael D. Higgins, actors Gemma Arterton and Ralph Fiennes, historians Fintan O'Toole, Rachel Holmes and Diarmaid Ferriter and author & comedian Dara O Briain.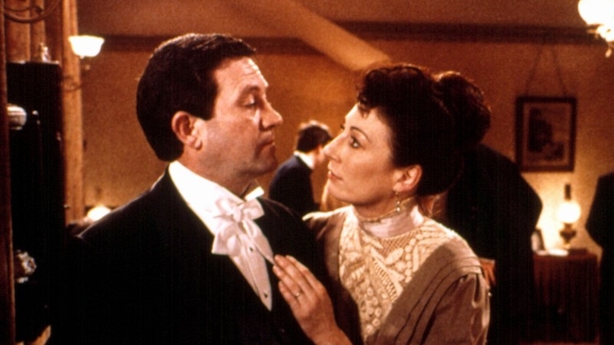 James Joyce: A Shout in the Street is presented by renowned actress Anjelica Huston; this landmark film brings the viewer on a compelling and exhilarating journey through the extraordinary life and work of the author of Ulysses. His story - one of unflinching commitment to his art – takes place against the backdrop of a continent convulsed by political upheavals, and torn apart by two cataclysmic wars. Tracing the tumultuous and courageous life of Joyce, the film begins with his chaotic childhood in Dublin, intercutting rare archive footage with shots of some of the many houses he lived in as his family declined inexorably into poverty, and ending with his last days in Switzerland. A Shout in the Street is a story of rejection, fame, ambition, despair, and sacrifice – both of himself and those close to him.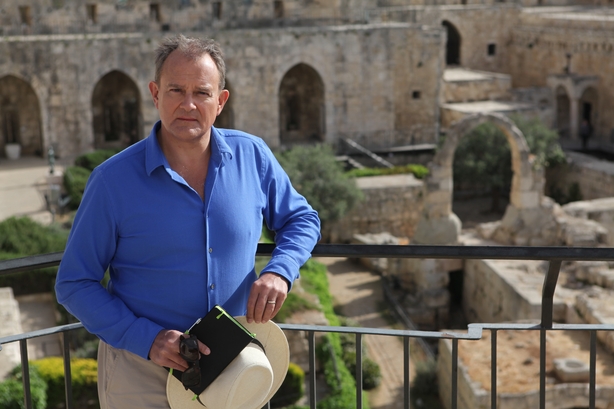 Actor Hugh Bonneville is known internationally as the star of Downton Abbey and Paddington. Less well known is the fact that he has a Cambridge University degree in theology. In Countdown to Calvary, a special RTÉ programme for Easter 2018, Bonneville travels to Jerusalem to tell the story of the week that changed the world – the last six days of Jesus' life. Told with the pulsating narrative drive and production values of a political thriller, the documentary utilizes drama and CGI to bring first century Jerusalem to life, shedding new light on the ancient story that continues to inspire the faith of 2.2 billion people, nearly a third of the world's population.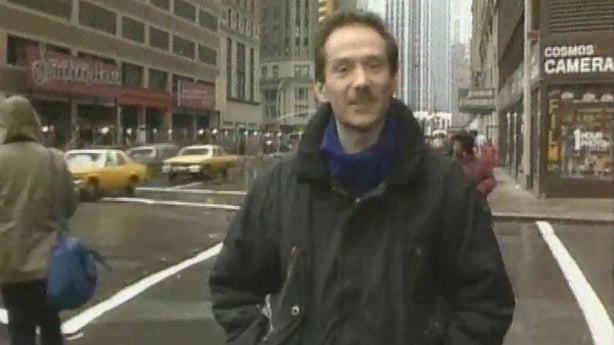 Closer to home, Citizen Lane documents the story of Hugh Lane's battle to establish the world's first public modern art gallery in Dublin, and in four-part series Línte Ceoil Cheiltigh – The Celtic Songlines, Dónal Lunny follows the Celtic songlines on an epic journey of musical discovery along Europe's western coasts. Thirty years on from his death, Irish language documentary Fab Vinnie looks at Vincent Hanley's story - both in front of the camera as host of the cutting edge RTÉ series MT USA and his journey from small town Ireland to the bright lights of the Big Apple.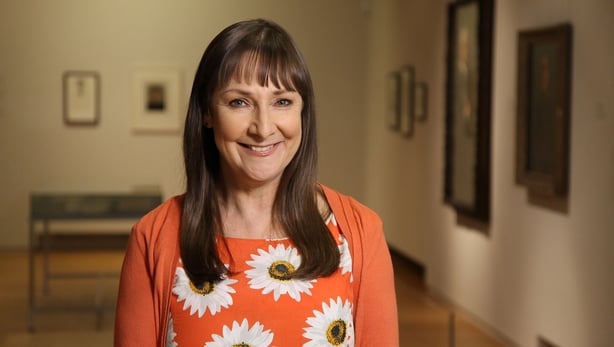 Elsewhere, National Treasures is a major new social history series for 2018, produced in conjunction with the National Museum of Ireland, that will travel to all four corners of Ireland in search of the ordinary objects from homes across the country that have big - and little - stories to tell about who we are, and how we have changed as a people. The objects gathered will subsequently make up an exhibition at the National Museum of Ireland – Country Life in Turlough, Co Mayo. Arts favourites returning this season are Painting the Nation, presented by Pauline McLynn, which searches for Ireland's best amateur artist; and popular magazine series The Works Presents, hosted by John Kelly.
In association with the Irish Film Board, RTÉ2 will also host a regular slot dedicated to Irish film with premieres of RTÉ supported movies, including box-office smash The Young Offenders (also coming to the small screen in a new six-part series, as part of the new season on RTÉ) and John Butler's acclaimed Handsome Devil.