The roaring twenties are alive and well in The Gate Theatre thanks to the new production of The Great Gatsby and this is like nothing you've seen before. 
The cast will have you drinking, dancing, chatting and don't even think of wearing your jeans. This is one night to just say no to denim. Sequins, dropped waists, bow ties and headbands are the order of the day and we're not just talking cast members. This is immersive theatre at its finest, as is evidenced by its sold-out run. 
Charlene McKenna joined Ryan Tubridy to talk about her leading role as Daisy and for all of you at home cringing in your spats, no, the whole experience is not about embarrassing anyone.
"What I thought was a worry was getting the audience to dress up. I thought 'I'm not sure about Irish audiences, I thought they'd think, that's silly...' How wrong was I!… We're at a party, we're all on a level playing field together… You get invited into rooms but in groups so you can hide. You can say no, people do!"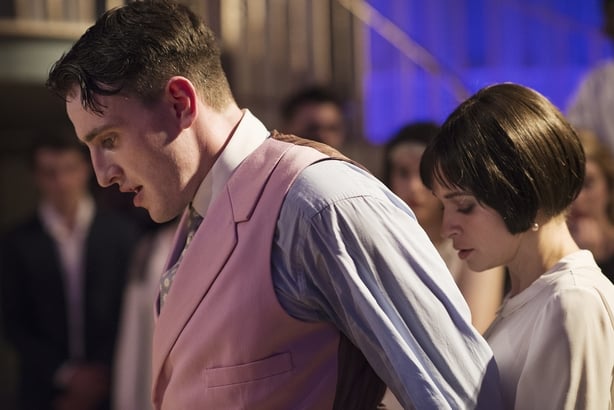 Shrinking violets can migrate to the comfort of the fringes, but Charlene says that people tend to lose themselves in the experience and aren't shy about getting involved.
"Friday night shows are rather interesting when there's a few drinks after work! Cocktails at five, cocktails throughout the show – they get very into The Great Gatsby at that point, saying all sorts of stuff! I have some quite intimate monologues with the audience and I ask them marital advice and some of them don't mind sharing their problems and their opinions, it's so lovely. There have been audience members who have fully made me cry because thankfully they believe me and they're so open and honest. They're properly giving me relationship advice and telling me how to have a happy marriage. It's just so touching."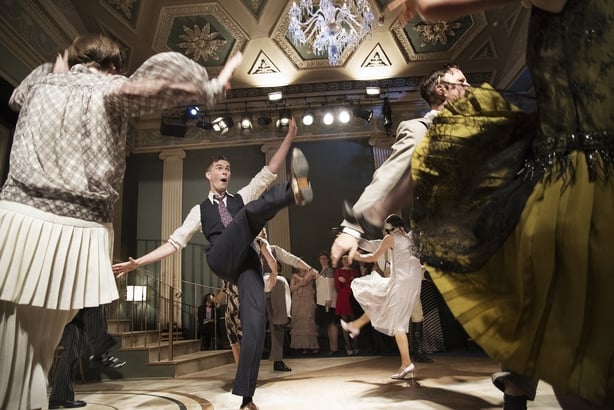 Charlene got involved with the project as a result of her previous work with the new Artistic Director of the Gate, Selina Cartmell. Selina is using this show to ushering in a new era of theatre that fills the house and packs a punch.
"She said 'We're going to do Gatsby as the first play in our run. We're going to take all the seats out of the theatre, we're going to get rid of the stage, open up backstage...' and I thought, Okay, this is very exciting.  The Gate has never done anything like this before."
Charlene chatted to Ryan about on-stage injuries, spirituality and the anxiety she experienced as a young actress. Listen to the full interview below:
We need your consent to load this rte-player contentWe use rte-player to manage extra content that can set cookies on your device and collect data about your activity. Please review their details and accept them to load the content.Manage Preferences
The Great Gatsby runs at The Gate Theatre until 16th September - details here. Photos: Agata Stoinska