John Kelly writes for Culture about the Albums That Will Save Your Life... This week, he's lost for words when it comes to Mambo Queen Yma Sumac...
When Yma Sumac performed to 6000 people at the Hollywood Bowl in August 1950, about 5999 of them hadn't a clue what was going on. At least for the first few numbers. And I can understand that. 'The Peruvian Songbird' was very rare one indeed – bewildering even – but once the full power of her extraordinary four octave voice was fully unleashed on that gob-smacked crowd, there was suddenly a new star in town. She was immediately signed by Capitol Records and, this being Hollywood, every movie producer with an eye for the exotic wanted her number.
Born near Lima in 1922, Zoila Augusta Emperatriz Chávarri Del Castillo was descended, so they say, from Atahualpa, last Incan emperor – a right royal fact that technically made her a princess. Unfortunately there's no truth in the rumour that she was actually from Brooklyn, and that her real name was Amy Camus – Yma Sumac backwards. Bizarrely, this particular confusion arose when a band member spotted the backward possibilities of her name and the whole thing wound up in a Walter Winchell column. It was nonsense of course, but Sumac did become become an honorary citizen of Brooklyn in 1957.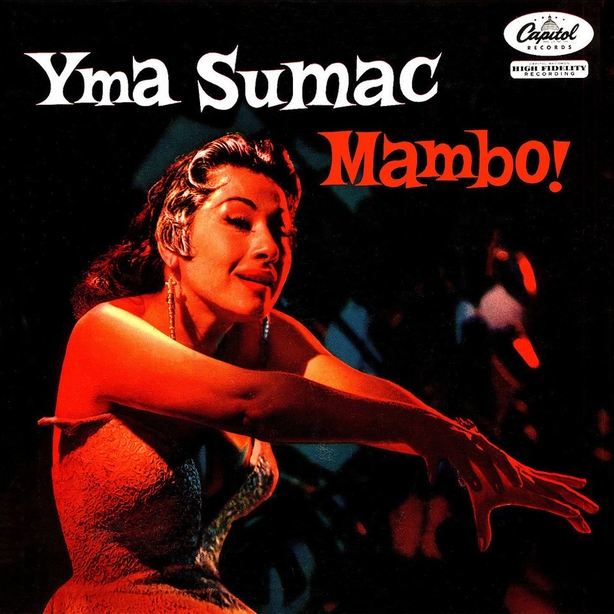 Her backstory was largely true. After a successful career as a singer and movie star in South America she moved to the US in the in 1946 along with her bandleader husband Moises Vivanco. They performed in New York as The Inka Taky Trio and although Yma still sang her Incan folksongs, her style began to get Americanized. And it was this blend, and the superhuman voice of course, that caught the ear at the Hollywood Bowl. Capitol Records then made the very shrewd move in linking her up with people like Billy May and Les Baxter. The sonic possibilities of it were too obvious to resist. And so, if you're the kind of person who likes to dig through the Exotica or Lounge sections of record stores, it doesn't get much better than a recording like Mambo! I can't describe it. It's indescribable. I'll leave it at that.
Yma Sumac died in Los Angeles in 2008 at the age of 86.
The John Kelly Ensemble is on lyric fm, Monday-Friday @2pm.