"It's a book I don't think I could have written without being a parent," says Stuart Neville, thoughtfully. "Not without that ever present anxiety that comes with having young kids. I'm not exploiting that fear, but it comes from there."
Neville's new book – written under the pen name Haylen Beck, but more about that later – opens with a scenario that is both nightmarish and terrifyingly plausible. A woman, escaping with her children from what is already a difficult situation is stopped by the police and questioned. Later she asks the cop where her children are. "What children?" is the response. And so the story unfolds.
It began with a line of dialogue that came to him late one night, when the rest of the family was in bed.
Fans of Neville will know him from his crime novels set in the streets of Belfast but for this book he moved to the wide open spaces of Arizona and wrote as 'Haylen Beck'. There were several reasons, he says, for the change. As Neville he is associated with Belfast and a certain type of police procedural, but this new book is different in style and, he admits 'more commercial'. His real identity isn't hidden – his photo is on the book cover – but given the change of pace and mood the pseudonym made sense.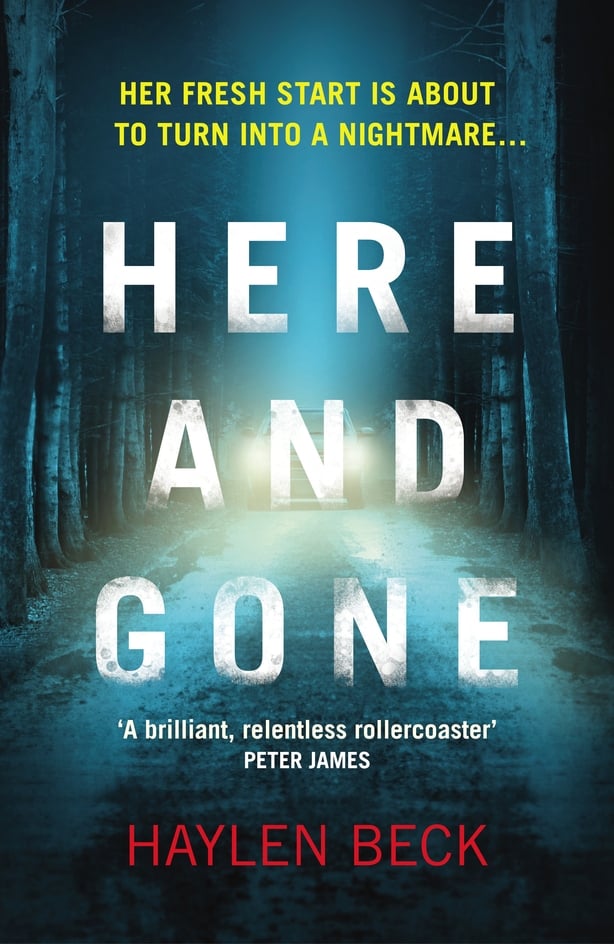 Another change was the circumstances in which the book was written. Neville didn't have a contract for the book and no one knew he was writing it. It began with a line of dialogue that came to him late one night, when the rest of the family was in bed:
"There's a man who'll pay you a million dollars for one child and three million for a pair."
From there, he says the plot snowballed. The resulting book, Here and Gone, sees Audra and her children, Sean and Louise caught up in a terrifying situation involving the dark side of the web, and child exploitation. Tough topics, but Neville says readers shouldn't be too worried, as he doesn't go too far down what could quickly become a very unsettling road. The father in him comes out again when he says there are places – particularly involving children – he doesn't want to mire himself in as a writer, or indeed as a reader, and certain lines he just won't cross.
Interestingly, for this reader at least, the two children at the heart of the story are given their own story arc and Sean plays a role in protecting his young sister. Was that deliberate? Neville pauses before answering. It would have been easy, he says, for the children to be a 'McGuffin', merely there to service the plot but he didn't want that. He cites Stephen King as one influential writer who writes well rounded, plausible child characters and also says the book might have been influenced by the classic cult movie The Night of the Hunter, although he didn't realise this until after it was written.
"It's a book I don't think I could have written without being a parent."
Overall, this book reader like a big, American summer blockbuster thriller, the type written so successfully by Linwood Barclay or Harlen Coban with well drawn characters and a strong central concept. Neville himself says that 1970s crime stories were an influence: short, tight, punchy high concept thrillers that didn't waste words.
So where to now for Stuart Neville – and indeed for Haylen Beck? The two will, it seems coexist for the time being. Beck is finishing his second novel, set in New York and Neville expects to write another Belfast-set Serena Flanagan procedural after that.
In the meantime Here and Gone – a book for which film rights have already been sold - should see his readership grow on both sides of the Atlantic.
Here and Gone by Haylen Beck is out now.