Paul Gralton, cousin of Jimmy Gralton, writes about the Abbey Theatre production of Jimmy's Hall, an adaptation of Ken Loach's acclaimed film, based on the true story of Leitrim man Gralton.
Why Now? It is a great honour to have our national theatre tell my cousin, Jimmy Gralton's story. Many will not have heard his story before. However like ripples on a lake, his story is spread ever wider leaving many inspired and dismayed in equal measure.
The Abbey Theatre was founded to be a space for the burgeoning and revolutionary theatre that was developing in Ireland at the time. Some years later the State was founded in the hope of creating a Just and Fair Ireland. Jimmy Gralton came home from America hoping to be a small part of that new Ireland.
Maybe the time was not right. Jimmy returned to America.
In 1932, Jimmy again returned in hope to Ireland. As a result of his setting up the dance hall, Jimmy was hounded by State and church. He was unfairly and unjustly deported from his native land leaving behind his elderly mother.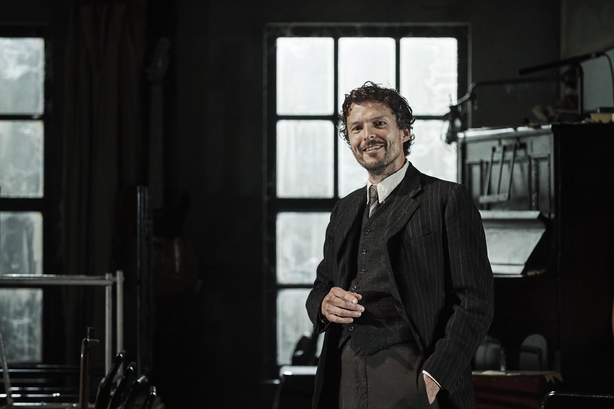 Maybe the time was not right.
Jimmy lived in hope that he would return to Ireland. His friends and supporters lived in hope also but Jimmy never returned to Ireland.
Jimmy lived in hope of a Just and Fair Ireland. I have been asked what I admire most about Jimmy. For Jimmy it was always the time to stand up for what is right and what is just. It was always the time to fight injustice. Jimmy lived in hope.
I wish the Abbey well with their telling of Jimmy's story. It was a proud moment to see the Abbey, our national theatre in Leitrim.
Jimmy's Hall is at the Abbey Theatre until August 19 - details here.