Angolan author José Eduardo Agualusa has won the 2017 International Dublin Literary Award, the world's largest prize for a single novel published in English, for his novel A General Theory of Oblivion.
The winner was announced at a ceremony in Dublin's Mansion House this morning. Commenting on his win, Agualusa said: 'I'm very happy to have won the International Dublin Literary Award. A General Theory of Oblivion is a book about xenophobia and the fear of the Other. This theme couldn't be more current. If my winning the prize contributes in some way to a debate and helps fight xenophobia, I would be even happier.'
The dream team! José Eduardo Agualusa @danielhahn02 and @HarvillSecker editor Ellie Steel. #dublitaward pic.twitter.com/WjwrfnPucz

— Penguin Random Ire (@PenguinRandomIE) June 21, 2017
José Eduardo Agualusa's novel, published in the UK and Ireland by Harvill Secker, was chosen from a total of 147 titles, nominated by libraries in 110 cities in 40 countries.
The final shortlist of ten novels, as chosen by an international panel of judges, included novels from four continents: José Eduardo Agualusa is the second African author to win the prize in its 22-year history. Agualusa received a cheque for €75,000, while Daniel Hahn, translator of A General Theory of Oblivion, received a cheque for €25,000.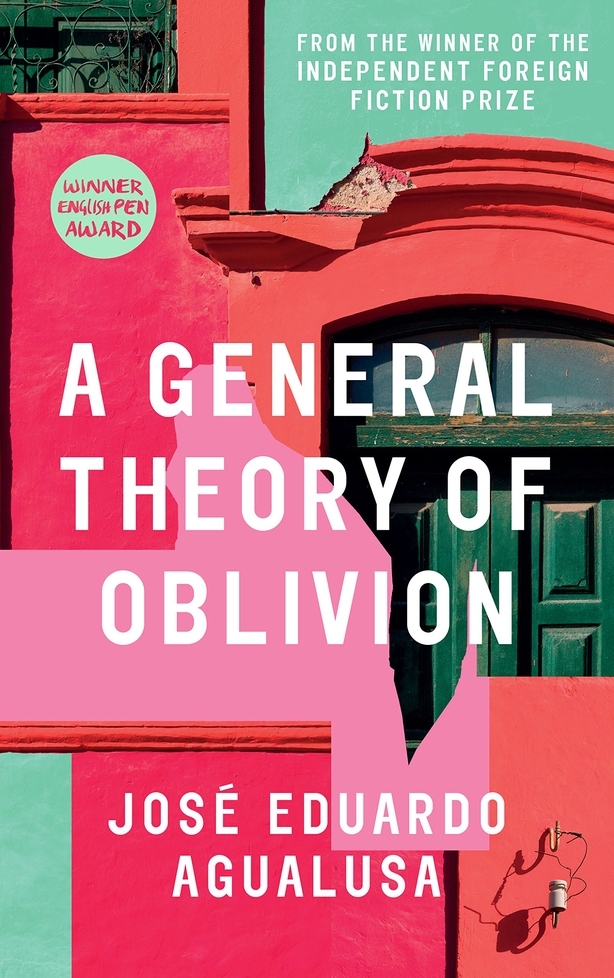 A General Theory of Oblivion tells the story of Ludo, who on the eve of Angolan independence, bricks herself into her apartment, where she remains thirty years. She lives off vegetables and pigeons, burns her furniture and books to stay alive and keeps herself busy by writing her story on the walls of her home.
The outside world slowly seeps into Ludo's life through snippets on the radio, voices from next door, glimpses of a man fleeing his pursuers and a note attached to a bird's foot. One day she meets Sabalu, a young boy from the street who climbs up to her terrace.
The Award, organised and sponsored by Dublin City Council, receives its nominations from public libraries in cities around the globe and - rather uniquely - recognises both writers and translators.
Afterwards Agualusa spoke to RTÉ and gave us his reaction to his win.
Daniel Hahn, who translated Agualusa's novel from the original Portuguese, said "one of the reasons we translators translate is because we want to bring books we love to new readers."
"We're natural proselytisers I think. "So winning any prestigious prize is wonderful because is it helps to do just that, to draw more people's attention to something we're already so eager to share."
The 2017 International Dublin Literary Award shortlist included six novels in translation and authors from America (Hanya Yanagihara, Viet Thanh Nguyen (Vietnamese/American) and Chinelo Okparanta (Nigerian/American); Angola (José Eduardo Agualusa); Austria (Robert Seethaler); Denmark (Kim Leine) (Danish/Norwegian); Ireland (Anne Enright); Mexico (Valeria Luiselli); Mozambique (Mic Couto) and Turkey (Orhan Pamuk).
Copies of A General Theory of Oblivion, as well as copies of the nine other shortlisted books, and the 147 novels nominated for the 2017 Award, are available to borrow from Dublin Public libraries.