Culture asked New York-based singer/songwriter Mark Geary to write a piece for us. Why? Because he's one of Irish music's most consistently brilliant and underrated talents. So read this, and then go listen to everything that he's done. Immediately.
It's early here, 8.30am, at this coffee shop Fia. 
I sometimes get let in early and sit waiting. 
Such is my devotion and perhaps my obsession with my coffee. 
The coffee helps. 
I've been asked to write a few words about my new single Battle of Troy and the forthcoming album, The Fool. 
We need your consent to load this YouTube contentWe use YouTube to manage extra content that can set cookies on your device and collect data about your activity. Please review their details and accept them to load the content.Manage Preferences
Firstly, I really must say that for me there's always this sense of astonishment after completing an album. I don't mean in a "oh gosh, shucks, it's just little ole me and these little songs". I have ambition and want to sing and play to as many as I can get to for as long as I can. But, it's not that. I mean the astonishment of completion. 
You can appreciate the hours, the hours, the HOURS!!! Every creative must know and endure. 
The listening, forcing the blank pages, the blank, the late nights, pairing back the songs, trying a line, changing, changing rewrites, edit , DELETE. 
Then MIXES. Trying to let the songs, if they come, to just be. 
The tricky bit is to make the songs feel as though they're just being born for the first time as you listen. When in reality you're singing them for the thousandth time. That's the trick, to sing with that absolute joy of the song just written. That excitement. You learn, you learn. 
So that's the astonishment. 
And then there's Fear. 
The Fear is with you always; budgets, missed deadline, studios, schedules, your band, your life. 
At some point in every album I've done, I've had this moment, as follows....
This is absolutely beyond me. 
This has bested me.
I've got nothing, nothing, I've got..
Oh hang on... that's quite good, that phrase, that image. 
Battle of Troy was that. It got so it sounded effortless, like I'd written it already. Easy Mark, it's easy. 
It bops along, drums, drum loops, four voices, harmonies, Spanish guitar, distorted and compressed, it's all there. 
A song of yearning and terrible regret. Just burn down the room, mea culpa. I'm sorry, I'm sorry, I'm so fucking sorry. 
'That's when the room caught fire, I'll never look again'. 
There are these songs throughout the album - of regret, amends, hand on heart, throwaway lines, blindly continuing. Hope, faith of some kind, loss of hope, faithless. 
I can only view it now as such at a remove, I'm only learning the songs after I've written them. 
It's always been like that. 
I've always been the fool.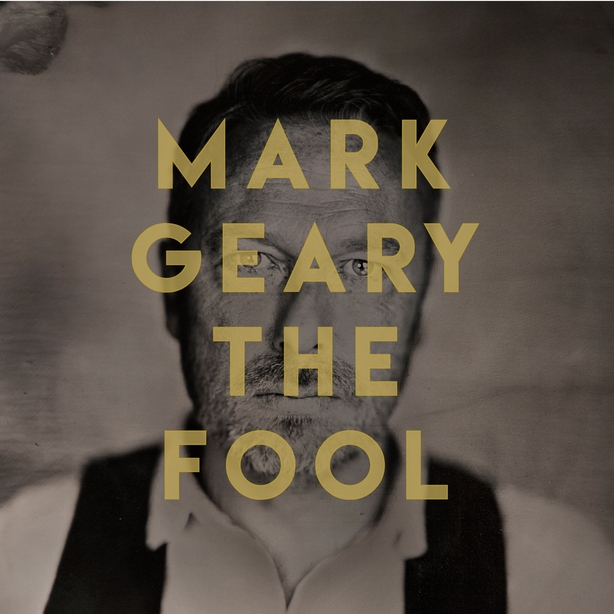 Mark Geary's single Battle Of Troy is out now - his album the The Fool will be released worldwide this Autumn.