John Kelly writes for Culture about the Albums That Will Save Your Life...
Back in 1961, The Beach Boys – Brian Wilson, his brothers Dennis and Carl, their cousin Mike Love and a friend called Al Jardine – recorded a song called Surfin'.
And although Brian, for one, was never a surfer (afraid of the water by all accounts) the caught the popular wave of the times by combining the rock n'roll dynamism of Chuck Berry with the complex harmonies of his favourite group The Four Freshmen. It was a formula that worked and continued to work, but Brian was far from finished with his experiments. He knew that by going further with the harmonies and messing around with studio techniques, that something more much more ambitious could be achieved. And so he quit the road and, along with his collaborator Tony Asher, he went to work on something he intended to be quite perfect. The result was Pet Sounds.
When I interviewed Wilson some years ago he insisted that The Beatles – and the Rubber Soul album in particular – were a major factor. There was genuine (creative) competition between the groups and Wilson, full of admiration, was inspired to go even further. Pet Sounds, he told me, was "loaded with love" and that he looked for sounds that he hoped would make the listener actually feel that love. He even dreamed he had a halo over his head – and a very young head at, buzzing with songs like Caroline, No, Wouldn't It Be Nice and God Only Knows.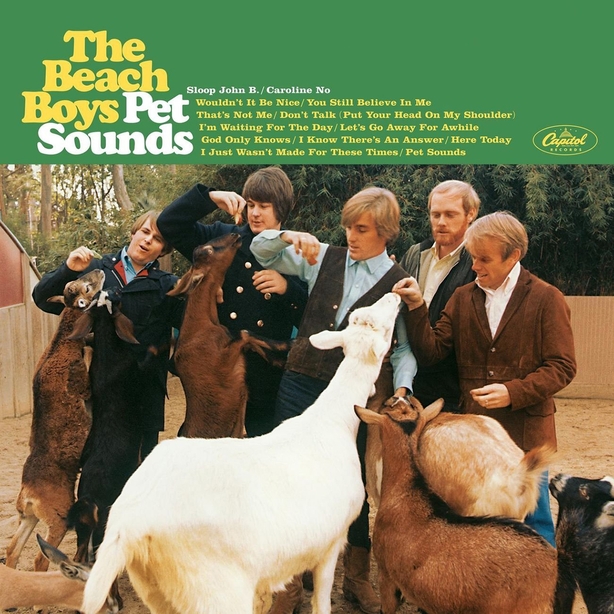 "But I couldn't hear it (the music) in my head," he told me. "I had to go into the studio to hear it. I just can't hear it in my head. I can hear melody and music but I can't hear a record. So I just have to go into the studio after I write a song and just hear it from there…Music has love in it. And I love the love. The purpose of music is to make people feel good or make people feel love. And music will last. I guess people like the Beatles and The Beach Boys have helped out. I believe it all comes from God, and I have responsibility to share that with people. It's a tough responsibility – sure it is – but I love it. I love being who I am."
Pet Sounds - an eclectic, sophisticated, ground-breaking, sonic adventure was released in May 1966. Sgt. Pepper's Lonely Hearts Club Band followed almost exactly one year later. Just saying.
Pet Sounds is on Capitol in various formats and editions. The John Kelly Ensemble is on lyric fm, Monday-Friday @2pm.