The Beatles released their iconic album Sgt.Pepper's Lonely Hearts Club Band. fifty years ago today. Alan Corr recently visited the iconic Abbey Road Studios in London to hear a playback of the new, re-mastered version of the most famous pop album of all time 
For many in the audience in Abbey Road Studio Two it is akin to a religious experience. A hushed reverence descends on the slightly battered, high-ceilinged room where musical genius was created; Giles Martin, son of George, is about to push a button and a new version of Sgt.Pepper's Lonely Heart's Club Band - thirty eight minutes of music that shook the world.
Lovely Rita in particular bounds out of the speakers, Ringo's drums taking on a new crystal-clear clarity; the acid netherworld of Lucy in The Sky With Diamonds reveals hidden mystery and wonder; and the whirligig that is For The Benefit of Mr Kits hurtles around the room to dizzying effect.
Even the oft-maligned Within You Without You seems to sound brand new and much better. Or at least less smug.  
We need your consent to load this YouTube contentWe use YouTube to manage extra content that can set cookies on your device and collect data about your activity. Please review their details and accept them to load the content.Manage Preferences
It was here in this very room in leafy St.John's Wood in North London where rock music became something so much more than just rock music.
Studio Two is the cradle of genius that bequeathed the world Sgt.Pepper's Lonely Hearts Club Band, arguably the zenith of pop music as an art form and the crowning glory of the princes that fashioned it from pure imagination and, well, the mind-expanding properties of the zeitgeist.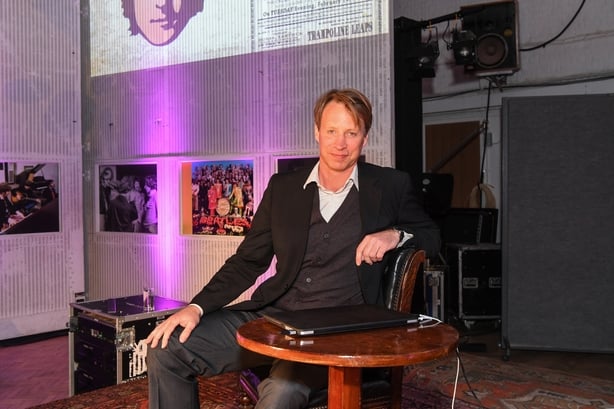 It is, unarguably, the most celebrated pop or rock album of all time and one that is constantly rediscovered and re-evaluated by each new generation.
As the New York Times said on its release on June 1, 1967, Sgt.Pepper "ushered in an unprecedented season of hope, upheaval and achievement. With its iridescent instrumentation and lyrical fantasias and eye-popping packaging it defined a new era of revolutionary optimism."
Not bad for what Giles Martin calls "boys in a room making noises." Giles is very much the son of the late George and he has the same calm, good-natured patrician air as his father.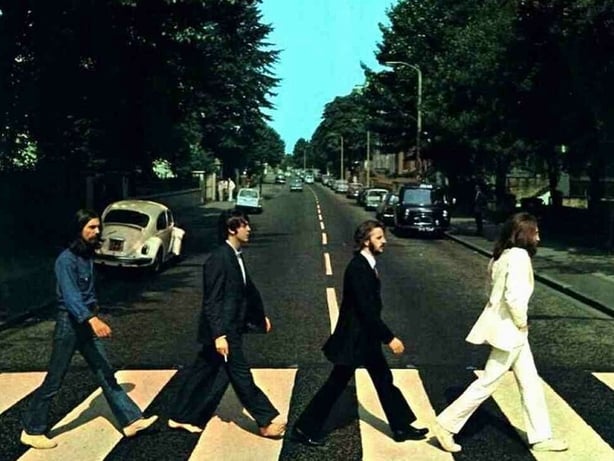 He and his fellow Abbey Road engineer Sam Okell have spent the last few years working on the new version of Sgt.Peppers to mark the album's 50th anniversary.
However as Giles explains, this is a remix as opposed to a re-master, which means that he worked from the individual four track tapes in order to build a stereo version that could finally supersede the stereo recording that was actually put together as an afterthought back in 1967.
To read more from Giles Martin on the new version of Sgt. Pepper's click here.
However some might question the wisdom of releasing yet another version of the most famous and most studied rock album of all time?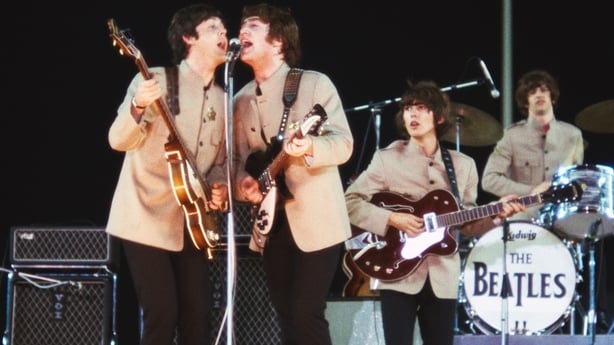 "It's a strange thing with Sgt.Pepper," he says. "Because the album is so familiar, because it is so part of popular culture, we know every song, every sound on the record we've grown up with, it is easy to forget quite how important it is.
Quite apart from the pristine new re-master, it is the thirty-four previously unreleased outtakes which may fascinate Beatles fanatics the most.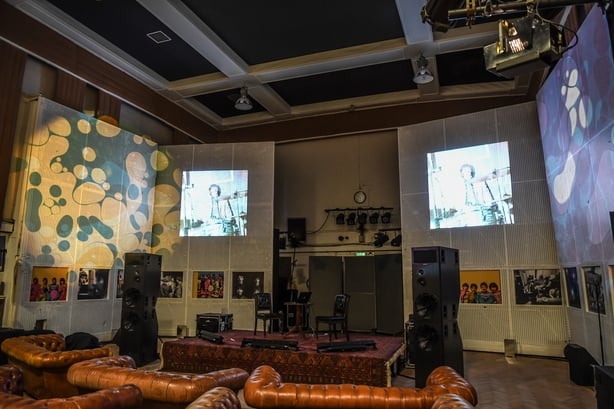 They are mostly exhaustively curated miss takes, fluffs and instrumental versions but they are the first new and unreleased Beatles material since Anthology series in 1995 - manna for anyone who really needs to hear the false start on take one of With A Little Help From My Friends or an early take of Penny Lane with "vocal overdubs and speech".
"They were in the studio banging things together and creating things among themselves," says Giles. "And what we're trying to get across with the extra tracks is that feeling of that it's really simple - it's just human touch - but the outtakes really reveal the development of the record.
And one of the best of these unreleased studio nuggets is the painstaking process the band, George Martin and Abbey Road engineers went through to perfect the avant garde overload that is the crescendo to A Day in The Life, the crowning glory of the album and perhaps of The Beatles' whole career.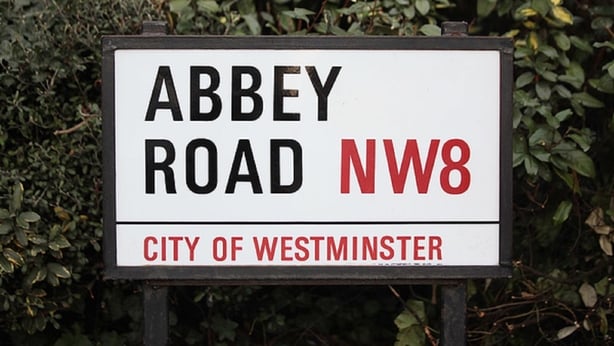 Fifty years later and only two of The Beatles are still with us.  Paul McCartney is the true keeper of the flame and the man who will never tire of talking about that golden era.
Writing in a newly-penned introduction to the anniversary edition, he says: "It's crazy to think that 50 years later we are looking back on this project with such fondness and a little bit of amazement at how four guys, a great producer and his engineers could make such a lasting piece of art."
His fellow Fab Ringo Starr is characteristically understated: "Sgt. Pepper seemed to capture the mood of that year, and it also allowed a lot of other people to kick off from there and to really go for it."
@corralan
The 50th Anniversary Edition of Sgt.Pepper's Lonely Hearts Club Band went on release on May 26