Dear Friend, From My Life I Write To You In Your Life is the new 240-page collection of essays from the award-winning novelist Yiyun Li, written while she was suffering from suicidal depression.
A native of Beijing, Li's debut short story collection, A Thousand Years Of Good Prayers (2005) won numerous awards including the Frank O'Connor International Short Story Award and Guardian First Book Award, whilst The Vagrants (2009) was shortlisted for the International Dublin IMPAC Award.
Dear Friend... is the first published book of non-fiction by this gifted writer, the title of which is taken from a line by Katherine Mansfield which Yiyun Li came across in a journal. The book comprises a collection of 9 essays written over the course of two years, and documenting the author's battle with suicidal depression (she was hospitalised twice during the period.)
A light-hearted read these essays certainly are not, but ultimately neither are they overwhelmingly pessimistic. Rather this memoir is a beautifully written, heart-wrenching and unapologetic account of one person's journey of survival.
Central to this survival is Li's ability to take refuge in reading and writing, the latter her "lifeline". She discusses at length work by writers who have played a significant role in her life: the aforementioned Mansfield, Ivan Turgenev, Ernest Hemingway and Stefan Zweig (the latter two chose to end their lives.)
Nearer to home, Li writes about our own John McGahern and William Trevor without whom she admits she would never have become a writer herself. The passages where she describes her friendship with Trevor are deeply moving.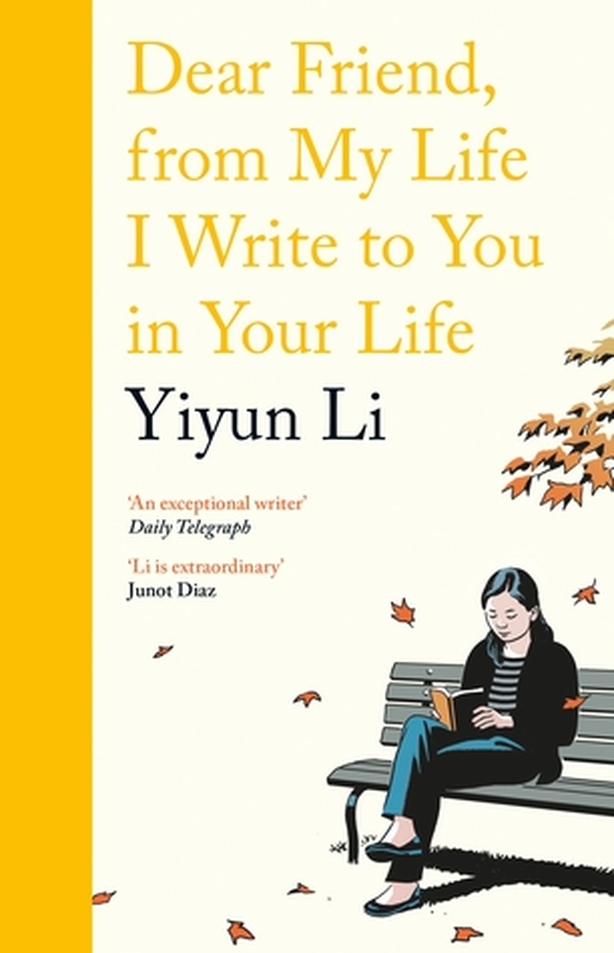 Interestingly for a memoir, Li refrains from divulging extensive personal details about her own life. Instead, she merely touches on her upbringing in Communist China, the difficult relationship with her controlling mother who herself has mental health issues, her rejection of her native language and refusal to be a political writer. This latter decision meant she has been seen by others as a "cultural traitor".
Although Li's books have been translated into more than 20 languages she has steadfastly refused to write in Chinese and to have her work translated into Chinese. This refusal she deems her "private salvation" while English has become her "private language". Li's relationship with her mother may have been fundamental to this bold linguistic decision, since with no understanding of the English language her mother is denied access to Li's writing thereby affording Li greater freedom to express herself truthfully.
This memoir differs from other memoirs I've read in that it doesn't follow a structured narrative. Consequently at times I found the book difficult to follow. However when one is reminded of the context in which the book was written it's little wonder it appears fragmented. Also worth noting here is that Li herself reveals that she didn't intend the book to be coherent and consistent, so take from that what you will...
This book is a difficult read at times but one that is unquestionably worthwhile. It's an insightful, raw and poignant piece of writing and one by an intensely private author who never delves into self-pity. Having read this book I am full of admiration for the author and in awe of her strength. It's a book, I for one will most definitely be revisiting. Finally, dear author, I wish you good health.
Rose King