Des Bishop is fascinated by identity. As an Irish-American, fluent in both Irish and Chinese (he's currently working on his Arabic), this shouldn't come as a surprise.
Not only has he spent years cultivating material surrounding the key traits of nationalities for his stand-up, but he has immersed himself in these cultures by living amongst the locals.
In China, Bishop learned Mandarin, performed stand-up and found himself on a TV dating show (Breaking China).
In Ireland, Des has dedicated his career to learning Irish in the Gaeltacht (In the Name of the Fada), running workshops in Ballymun (Joy in the Hood) and working a minimum wage job in Abrakebabra (The Des Bishop Work Experience).
In his new podcast series, the Queens native speaks to comedians including Tommy Tiernan, Dara Ó Briain and David O'Doherty to discuss life on the road, career highs and lows, and more often than not, Irish culture.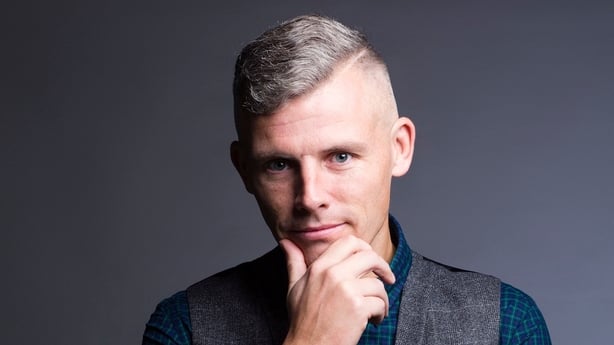 However, despite a thorough knowledge of Cork hurling, the pain of nettles, the intricacies of dating Irish women and the horrors of leaving the immersion on - Des says he is still seen as a foreigner on Irish soil, a fact that seems to both irritate and amuse him.
We sat down with the comedian to discuss his severe jet lag, upcoming shows and brand new dance moves.
You can catch Des Bishop's One Day You'll Understand tour at Vicar St. on June 2nd and Kilkenny Cat Laughs on June 4th.