One of the triumphs of this year's Poetry Day Ireland programme was the inspired Pocket Poem initiative, distributing handy pocket-sized poems from an array of international poetry all-stars.
Download your own copy of the Pocket Poems series here.
-And find out more about the featured poems in this illuminating guide by Niall MacMonagle.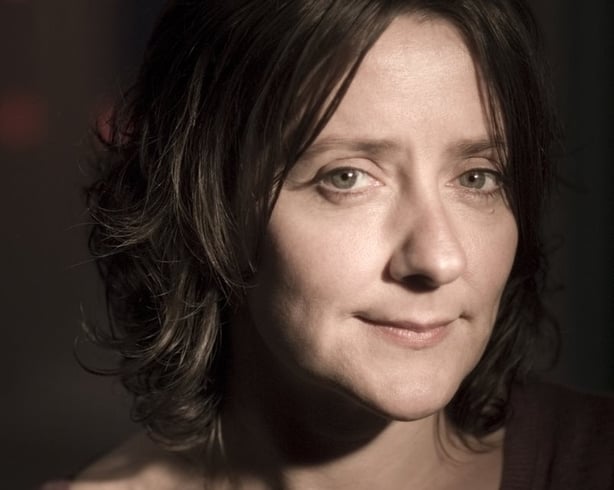 Line - Colette Bryce
Childhood. Its constraints and dangers, its excitements. For Colette Bryce, growing up in Derry where the Troubles played out 'on the doorstep literally,' her mother's voice was a warning voice. The boundaries she set for her daughter became an imaginary line but as real as any marked line in the girl's mind. Warned not to go 'past Breslin's' becomes a temptation and the poem's jagged rhythm captures the child's thinking, as forbidden places become more and more attractive. The poem's energy reflects the speaker's urge not to creep but to push against authority and explore a world beyond. The title, Line, runs across the white space and into the poem and it's repeated down the page. Placing Line as the final word in lines 4 and 12 indicates demarcation but the poem's final lines, where 'lines' occurs three times suggests an escape form the past, from history. Fences can be climbed but the conflicting feelings – glory and pity -  associated with Derry can nor be forgotten.
The Mower - Philip Larkin
The speaker's unintentional killing of a hedgehog while cutting long grass stops him in his tracks. The punctuation in that opening stanza reflects his confusion, his unease, his stopping to see why the lawnmower has stalled. Initially, the tone is matter-of-fact, we are told what happened but 'jammed up against the blades' paints an accurate and cruel picture. That the speaker liked and cared for the hedgehog, he 'even fed it, once' contrasts with the situation now: a creature he has 'mauled'.
From objective description the poem becomes an expression of how deeply affected he is by what he had done. The one-sentence line 'Next morning I got up and it did not' is stark and simple. Time moves on for some. For the hedgehog there is no more time. From that grim realisation, the speaker arrives at a more general understanding of death and absence. On a hopeful note, we are urged to remember how transient life is, we are urged to take care and to be kind.
Poor Old Soul - Simon Armitage
In this father-and-son poem there is a heightened and sensitive awareness of the father's plight. All is seen and told from the son's perspective and the title captures the son's heartfelt, helpless position. The familiar, opening words 'You'll enjoy it' are wishful thinking, wishful feeling and the father's 'puzzling with the leather buttons/ on his favourite coat' reminds us of his weakening body. Old age is presented to us in stark images: 'fingers like sticks of chalk', 'hunched and skeletal' but 'a Saxon king unearthed'movingly remembers a glorious, earlier time. Two lines, placed on their own, emphasise the poem's loneliness. The father's words reveal his helpless state. It's a recognisable situation but even the energetic throwing back of the curtains to welcome in the new day and the brightness it brings can not bring happiness. The new day will drown this frail, old man. Echoes of  Yeats's 'tattered coat upon a stick' are heard but there is no imaginative release, no golden bird, in this instance. 
Note to J. Alfred Prufrock - Billy Collins
As soon as Eliot's J. Alfred Prufrock first wandered through half-deserted streets into poetry in 1917 this shy, apologetic, balding figure was here to stay. He articulated uncertainty, confusion, longing and became a figure to pity. But in ten lines Billy Collins defiantly challenges the self-deprecating Prufrock and in a Prufrock de nos jours turns Prufrock's anxiety and unease upside down. Collins's tone  - 'I Just . . .', 'And I have on . . .' - sets the record straight. Eliot's peach becomes 'a really big peach' and no self-consciously, turned-up trousers for Collins's persona. His plaid shorts and an old tee shirt confidently scorn Prufrock's fashion unease. The poem dramatically and sensuously responds to Eliot's dramatic and sensuous poem but the script has been rewritten with a dashing insensitivity. The final line is sassy, challenging, unsympathetic. The poem's three statements, every one of them brashly, evocatively painting pictures of easy living, sunshine, lead to a stand-alone, louder line and Prufrock shrinks even smaller. He's drowned out.
White Towels - Richard Jones
Marianne Moore believed that 'The cure for loneliness is solitude' and in White Towels the speaker teases out the differences between solitude and loneliness while doing something as ordinary as laundry. While walking through the house he has been thinking back on 'the story of my life', a big theme and yet the poem never sounds pretentious. The clean warm towels are comforting, they give back; that they are white towels gives them purity; that he compares them to his children reveals his loving relationship with them especially when they are 'asleep in my arms'. Only seven lines long and yet those seven lines become a little home video of a father moving, contemplating, remembering, caring. The bigger picture that featured solitude and loneliness serves as a backdrop and though he is alone at this point in time he is not lonely. His life contains children and he loves them even more than clean, warm, white towels.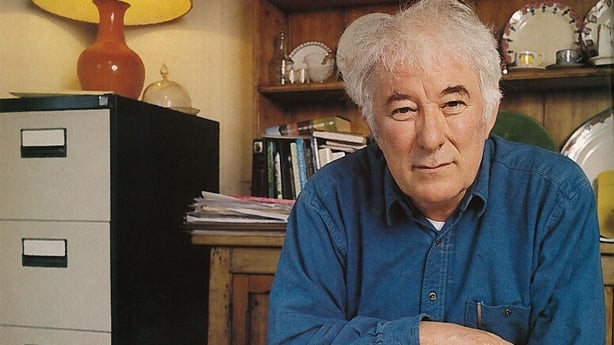 In Time - Seamus Heaney
Time present and time future are contained in this one moment. A grandfather watches his granddaughter, imaging her in years to come knowing that he will not be there when she has grown into womanhood. Bach's eighteenth century music has energy, balance, outbreak; so has the little girl; and a Bach oratorio not only brings in the past but allows the poem to flow through time. Past. Present. Future. That the speaker knows that he will not live to see a future when a young loved grows to adult is simply one of those sad and strange and true realisations known to all. The words are alive to the moment: 'toddler wobbles' catches the child's uncertain steps and the middle stanza brings us from a Bach-filled suburban room, back decades, to a farmhouse kitchen, a cement floor and a moment when a child is awake to being alive, to being here. In the final lines, both grandfather and granddaughter are together again, in a moment of tender, total harmony.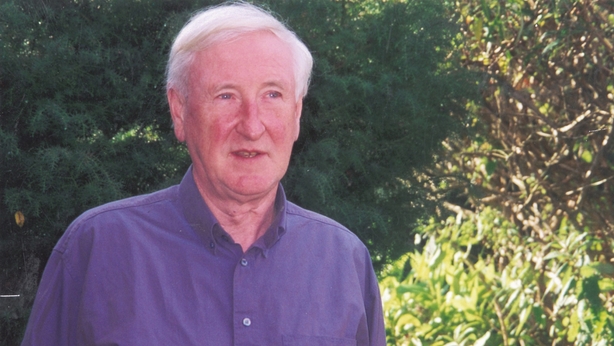 Landing - John Montague
This is a poem on the move. The speaker, all anticipation, on a plane coming into land, marvels at the sparkling landscape beneath him in the darkness. The ordinary becomes magical: lit buildings are 'jewel caskets', a row of streetlights becomes 'lampstrings of pearls'. Comparing that familiar sensation of being in a tilting plane to being within the belly of a whale sensuously combines an age-old Biblical image and modern engineering.
The world is still beautiful and reversing Lorenzo's gorgeous description of the night sky in The Merchant of Venice, Montague thinks of the earth below him as a bright,  golden grid. By including an imagined Shakespearean lover and Horace, an actual one from the first century BC, Montague becomes one with them. Repeating Horace's address to his lover 'Come then, last of my loves' ['age iam, meorum finis amorum'] reminds us that language changes but the impulse to love never does. In 'Landing' it's the arrival not the journeying, however wonderfully evoked, that matters and with the poem's heartfelt final words, 'my late, final anchoring', we are at journey's end.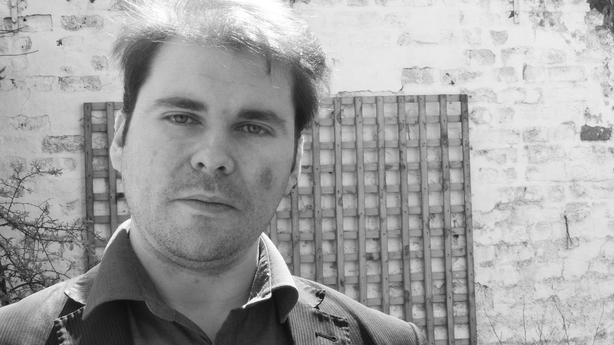 Slip - Stephen Sexton
The opening lines will make you want to ping a wineglass with your finger and create a tiny, delicate bell-like sound. For Stephen Sexton that sound is 'lust or boredom or both'. Suddenly it's complicated: passionate desire or world-weariness; passionate desire and world-weariness? The speaker is unsure. What he does know is that the fingertip on wineglass creates a plaintive sound.
But the second stanza perks up and offers an alternative scenario. The arrangement on the page is different and the mood is brighter. Now the single lonely sound in stanza one gives way to the sound of two glasses clinking. Single is now double but the situation is still complicated. Though there is a 'bright assent' between the couple there is also a tension and unease. Simple words contain complex feeling and though the two protest and each tries to assure the other - 'I mean you no harm', 'I mean you no harm' -  the final note sounded echoes that earlier, plaintive sound.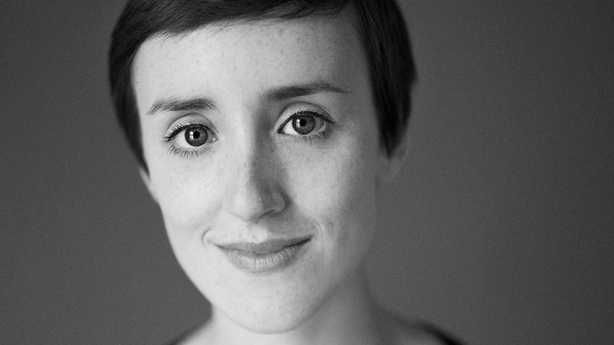 Letters from Mount Fuji - Jessica Traynor
Japan's highest sacred mountain with its perfectly shaped volcano does not have a post office at its summit but letters are sent from Mount Fuji in Traynor's magical imagination. It's an intimate, direct poem addressed to 'you' and in the poem's opening and closing lines, present and future tenses captures the speaker's confidence and belief in this relationship: 'I send you letters'; 'I will always send you letters.' And the letters themselves, beautifully folded, intricately designed belong to the Japanese art of origami. In a graceful, elegant image, snowflake-like letters are dropped into thin air, they 'fall into the world' and the poem's shortest sentence, with its inviting tone, asks the recipient to 'Open one.' This particular letter contains a picture of the past, a picture that melts away but the question and answer aspect of the relationship at the heart of the poem suggests that this relationship is mysterious, romantic, on-going, despite the poet's awareness of reality as 'constant, year-devouring snow'. From mountain to sea, the medium is the message.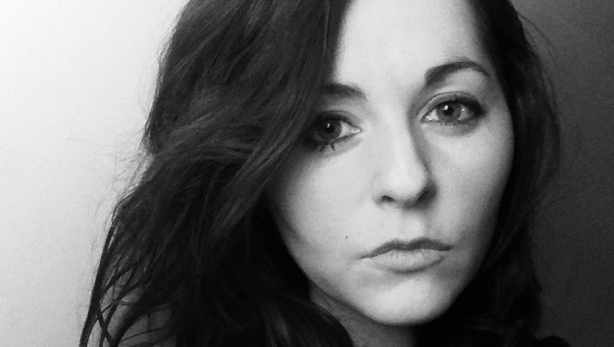 Sundays - Kerrie O'Brien
Companions. In Latin, those who eat bread together. For Kerrie O'Brien, a weekly companionable meal becomes a cherished ritual and though there is a huge age difference there is no generation gap. The eighty-year-old is neither identified nor named - a grandfather? a grandmother? – but the reader can picture this valued, special relationship so easily. All that matters, generosity, sharing, love, is contained in this domestic setting, a world in miniature. The food they eat is home grown which makes this weekly meal more memorable and the speaker, in this quiet, happy little play with two characters, one young, one old, gratefully and admiringly paints a picture of an older, independent individual. The generations connect in the family gene. Traces of the eighty-year-old's powerful, elegant presence lives on in younger family members but what fascinates the young speaker most is the unknowable, the rich reservoir of memory and experience, the 'pride and mystery' of this older person. Sundays, that day of rest,  were once quieter, more relaxed, more special. For Kerrie O'Brien they are special still, and the poem's final image combines hand and heart.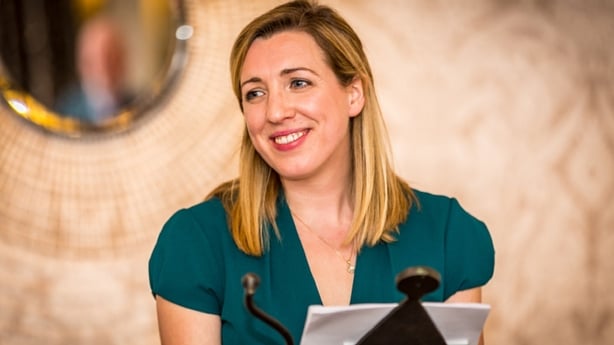 Siúrtheanga - Ailbhe Ní Ghearbhuigh
Cóngarach. Succinct. Mistéireach. Mysterious. Ceist ar dtús, i líne a haon. Agus níl freagra ar bith aici faoi dheireadh. Tá an deirfiúr deachair a dhíchódú. Duine ceannasach gan dabht ar bith agus tá baint iontach acu. Chuici, tá an file bródúil agus as Gaeilge. Sensuous assonance ['strainc is drainc'], alliteration ['spléachadh súl'], repetition and rhyme create a poem rich with speech and sound you won't get as Béarla. Ní Ghearbhuigh knows that she writes in a minority language, is delighted that her poems have been translated into English, French, German, Czech, Spanish and Galician but she herself finds it very difficult to translate her own work into English: 'writing in English doesn't spark any creative impulse in me'.
Sister Mystery [Siúrtheanga by Ailbhe Ní Ghearbhuigh] - translated by Medbh McGuckian
The strangeness of other people. 'That's people for you – they'd put you astray in the head if you thought long enough about them' says Madge in Philadelphia Here I Come! But in this instance it's a happy 'astray in the head' as Ailbhe Ní Ghearbhuigh tries to figure out her sister. The poem is a portrait of a live wire and McGuckian's translation captures her energy and indecipherable, sometimes playful facial expressions in quick and contrasting descriptions: 'Twisting head, darting eyes . . . poker face and frown'. This sister of hers has mastered every kind of an expression which only adds to her mystery. But at the heart of the poem is a celebration and appreciation of a sister's fidelity. And it would seem that it works both ways. The speaker is also faithful to and proud of  a sister who is endlessly fascinating, unpredictable, intriguing.