On Thursday, 27 April at 6.30pm, poet and running enthusiast John O'Donnell will lead a 5km Poetry Run with poetic pit stops through Dublin city centre - details here. If you can't make it this Thursday evening – no sweat. We've included the full route below, so you can jog in our footsteps.
When asked to conjure a mental picture of an average poet, one might imagine a malnourished figure garbed in black convalescing over a bleak urban cityscape with a thin cigarette burning at her lips.
But we've asked a few poets who lead double-lives as running enthusiasts to bust this myth with some insight on how their habitual runs feed into their page count.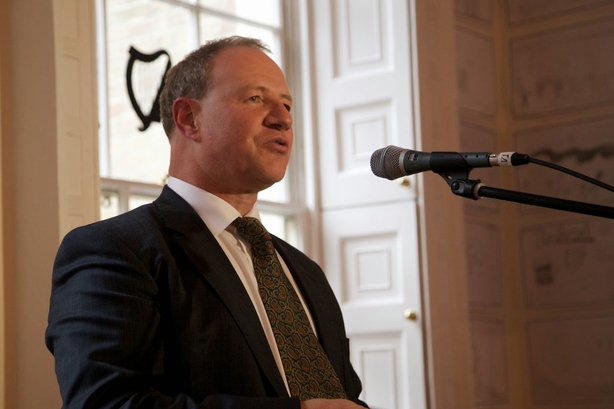 John O'Donnell: 'Both feelings are addictive: if I don't run – or write – for a few days, I start to miss it.'
You need dedication, application, stamina and courage to run –and to write. You need to make a time and space in your day to do it; and you need to do it pretty much every day (though rest days are allowed).
People talk about 'the loneliness of the long distance runner' (Alan Sillitoe's brilliant story, by the way, about a boy who takes up running in prison).  But running isn't lonely; it's solitary, and there's a big difference. Writing is the same. You spend a lot of time on your own, out of necessity.
Writers will tell you about the elevated mood they experience when writing, a kind of transcendence which is similar to the 'runner's high', the pleasant, almost dizzying light-headedness generated by the release of endorphins (a compound word itself, made up intriguingly of 'endogenous' and 'morphine'). Both feelings are addictive: if I don't run – or write – for a few days, I start to miss it.
Is there really 'poetry in motion'? I don't know if many writers actually compose while out running, though people do remember William Butler Yeats composing as he walked the streets, his hands waving by his sides as he counted out the syllables and the rhythm. (He also wrote a poem called Running To Paradise). Where running does help when you are writing is to allow you clear some headspace; it's fascinating to see how many problems on the page seem easier to fix after a 5k run. (You don't need to run very long distances to get the benefits, by the way; I'm a Pentameter Man rather than a Marathon Man).
Writers have been writing about running for centuries; Greek poets wrote odes to celebrate victorious athletes returning from the games. (These days we use an open-topped bus parade instead). Poetry Ireland's fine collection Everything To Play For: 99 Poems About Sport edited by John McAuliffe contains a number of poems about running, including Gerry Murphy's bleakly funny Keeping In Shape and Colette Bryce's hilarious Great North (Usain Bolt/ we are not/by a long shot) as well as Theo Dorgan's wonderful poem about Sonia O'Sullivan, Running With The Immortals.
And speaking of Sonia, it's worth pointing out that long before she won her Olympic medal, or even before Ronnie Delaney won his, Ireland's first ever Olympic Medal – a bronze - was won by Oliver St John Gogarty - for poetry!  - in the Paris Olympics in 1924, the Olympics that also gave us Chariots of Fire.
So why do we run? Is it, as Colette Bryce says, we are 'fleeing those intimations of mortality'? Maybe. All I know is that I run because I can't imagine not running; which is also why I write.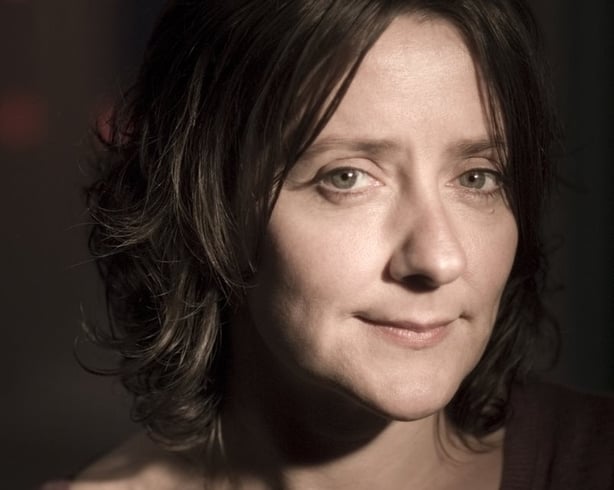 Colette Bryce: 'The writing life can be sedentary and solitary, so anything that gets you out in the fresh air and moving is fuel for the spirits.'
There comes a time in a poet's life when you have to stop smoking, or end up looking like Auden. And then of course the metabolism can grind to a halt. Weight gain isn't so bad in itself – Stephen Fry once suggested that writers should be designed with a fat bum to sit on for all those hours a day. But for me, running helped a bit with getting the blood flowing, increasing my liveliness. The writing life can be sedentary and solitary, so anything that gets you out in the fresh air and moving is fuel for the spirits, and by extension, the work. Maybe you just get more conscious of the mind-body connection as you get older, the need for balance. I only started running in my thirties and now I really miss it when I don't go. I rarely think about poems when I run. I go into a kind of mental standby mode. The break from pondering words can be a relief.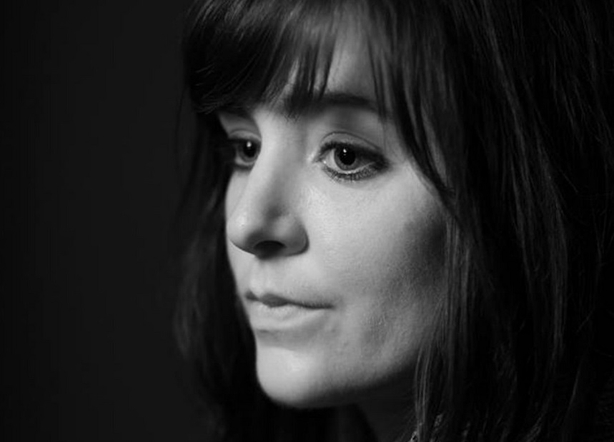 Alvy Carragher: 'A blank page can be solved by simply putting on my shoes and striding down the streets, breathing and being.'
Running and poetry feed into each other. The sort of person who craves either needs to like to be alone with their thoughts, to have nothing but a long trail or a blank page in front of them. Writing mimics the silence and rhythm of running, so that sometimes sentences gather in your head and shape themselves simply by working over and over them, as you try not to forget them in the long run home.
There's something about poetry which is noticing or meditative. Generally, when I run, I hit this zone where I am just going through the motions, thinking of almost nothing. In the background, without effort my thoughts are rearranging themselves. I can't tell you how many times I've gone running to deal with stress or anger or to just let words figure themselves out. A blank page can be solved by simply putting on your shoes and striding down the streets, breathing and being. I think that sense of belonging to the world around you can make you feel less isolated, less like there is no point. 
Probably the most obvious parallel, and this is to the more competitive side of running, is that it takes years to get any good, to learn to shift your weight onto the balls of your feet. To build the small blocks of core muscles needed to support you over long distances, to develop the tough skin on your feet that doesn't rub raw on long runs, the steady breathing, to push out the lactic threshold. Running isn't easy at any level, and neither is writing. You're as good as your last page, or your last race. You constantly wonder if you can ever do it again, you train for months alone, writing sentences, or running lonely miles through Phoenix Park with a watch beeping minutes at you. You invest time, energy, money and belief in both skills, never really knowing how much you can improve or which moment will be the one which rewards the effort.
But really, with both, you know that it's not about the words but the process. You can never be bored. There are always more roads to run, and pages to write. 
Convinced? Try the Poetry Ireland 5K for yourself...
The Poetry Ireland Poetry 5K Route
Start (Temple Bar): Essex Street (Peter Sirr)
Dublin Civic Offices: Isolde's Tower (Moya Cannon) and Wood Quay (Padraig Daly)
Merchant's Quay/Winetavern Street: In the Brazen Head (Gerry Smyth)
Guinness Gate Victoria Quay": Liffey Swim (Jess Traynor)
Conyngham Road,Phoenix Park Entrance: Making Love Outside Aras an Uachtaran (Paul Durcan)
Benburb Street/Blackhall Place: Mnemosyne Lay In Dust (Austin Clarke)
Smithfield/New Street: The Early Houses (Harry Clifton)
Mary Street/New Street: The Volta (John O'Donnell) and Flute-fixing in McNeills of Capel Street (Nessa O'Mahony)
Henry Street/Liffey Street: Love Letter to My Henry Street Dealer (Keith Payne)
Ha'penny Bridge (Winding Stair): Ha'penny Bridge (Pat Boran) and Perversion at the Winding Stair Bookshop and Café (Alan Jude Moore)
Finish (Run Logic): Great North (Colette Bryce)