Cork-based bilingual poet, Ní Ghríofa frequently participates in cross-disciplinary collaborations, fusing poetry with film, dance, music, and visual art. Awards for her writing include the Rooney Prize for Irish Literature, the Michael Hartnett Prize, the Ireland Chair of Poetry bursary and a Wigtown Award for Gaelic poetry (Scotland). Her third book 'Clasp' was shortlisted for the Irish Times Poetry Award 2016. She writes "with tenderness and unflinching curiosity" (Poetry Magazine, Chicago).
Mac Conghail is a Dublin-based poet, writer and musician. His collection of poetry, was published by Cois Céim in 2014 and he was awarded the Michael Hartnett Prize in 2015. He is a member of the band IMLÉ who have recently been described as 'a ray of hope for the future of newly-composed music in Irish.'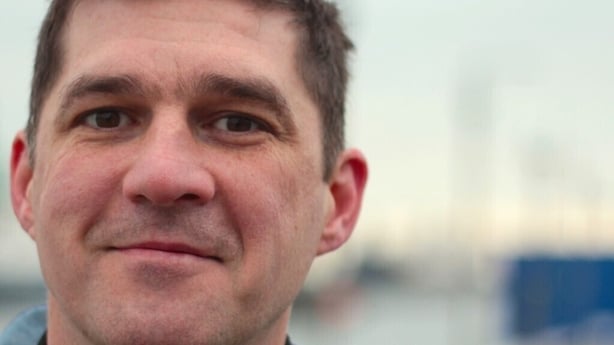 Originally from Monaghan, Ní Chleirchín and published her début collection of poetry in Irish in 2010, Crithloinnir, which won first prize in the Oireachtas competition for new writers. Her second collection, An Bhrídeach Sí, published in 2014, has won the Michael Hartnett Prize 2015. She completed her doctorate on the poetry of Nuala Ní Dhomhnaill and Biddy Jenkinson in 2014. She has published poetry in Comhar, Irish Pages, Cyphers, The Stinging Fly, An tUltach and An Guth and others.
Ó Suilleabháin, the 2011/2012 victor of the All-Ireland Poetry Slam, is an Irish language rap poet based in Listowel, Co Kerry. His first collection of poetry, published by Cló Iar-Chonnacht, Beatha Dhónaill Dhuibh was warmly received by readers and critics, alike. From a review in The Irish Times:
'Ó Súilleabháin arrests his readers' attention by addressing them directly from the opening line of the collection, eschewing the formality of a scholarly introduction which would in fairness befit a poetic work of such quality.'
Ciara Ní É is a Dublin-born bilingual, slam poet. She founded REIC, a monthly get together for bilingual spoken word artists which has gone from strength to strength. Her work has been featured on RTÉ's Arena, Raidió na Gaeltachta and she was chosen as one of UNESCO's Dublin: A Year in Words.
To hear more about what's happening on the arts scene as Gaeilge, catch An Cheárta on Sundays on Raidió na Gaeltachta at 1.15-2.00 p.m