Louise Lowe of ANU Productions writes for Culture about Falling Out Of Standing, their latest co-production with CoisCéim Dance Theatre and visual artist Owen Boss.
Set in 1966 on the 50th anniversary of the Easter Rising, the live performance of These Rooms, presented as part of last year's Dublin Theatre Festival, cross-pollinated dance, theatre and visual art to thrust audiences into the events of one hundred years ago, exploring the 1916 rebellion through the eyes of civilians at the moment when the uninvited rising invaded their homes in North King Street with devastating consequences. For this Art:2016 project, ANU and the remarkable CoisCéim Dance Theatre came together in a wonderful collaboration that has changed me as a theatre artist.
A fundamental aim of this project was to create a permanent legacy, a long term marker relevant to the present day that will live well beyond 2016. The resulting film installation, Falling Out Of Standing, captures the residues of this traumatic event for a contemporary public in an intimate, immersive experience for viewers. Each part of the resulting film triptych has been created by visual artist Owen Boss, Dancer and Choreographer David Bolger and myself. Following the collaborative production process, each of us, as lead artists stood back and worked in isolation with different directors of photography to realise our individual responses to the source material and indeed to the project itself.
Listen: Louise Lowe talks to The History Show about ANU Productions:
We need your consent to load this rte-player contentWe use rte-player to manage extra content that can set cookies on your device and collect data about your activity. Please review their details and accept them to load the content.Manage Preferences
In 1966, Taoiseach Sean Lemass stated that the commemorations would signify "our understanding of the historical importance of the Rising" and would also be "a time of national stock-taking, for trying to look ahead into the mists of the future." As with the live work, Falling Out Of Standing takes the North King Street massacre of 1916 and the jubilee commemoration of 1966 to question how we as a nation have been shaped by these events. As we move further away through time, the massacre fades from national consciousness. It was further erased through the political neglect of town planning of the 1960s and 70s, which resulted in the row of ten houses being left to decay over decades. As a result, both historical narrative and physical site have become almost invisible and the stories of the people affected by the North King Street, doubly disavowed by politics and by time.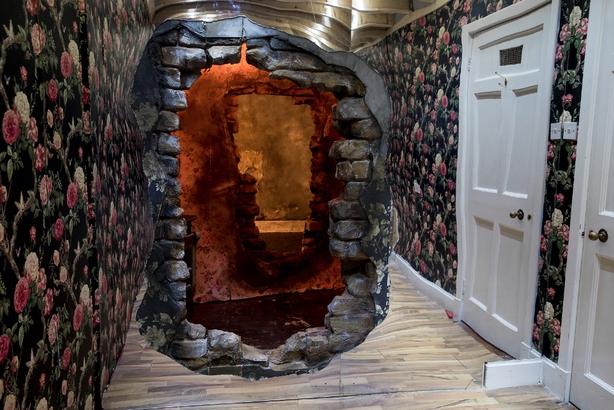 Foreshadowing the history of cultural trauma that we as a nation experienced throughout the next 50 years, I wanted my film, set in 1966, against the faultline of the rising, to explore the female body as a post-trauma political site. Examined in close proximity from an almost carnal vantage point, we meet four women, all of whom have undergone the same ordeal; and are thrown together by circumstance, binding them physically and psychologically.
Their physical bodies betray them.
A close up study of grief, isolation and loneliness, it is both tender and violent. Set in the aftermath of a failed military line up, (where the widows of those killed were taken to the Curragh Barracks, but were unable to pick out or identify their husband's killers from 700 presented soldiers). In my film, four of these women retreat to Sally's kitchen for a evening of respite and comfort. They are within and watching at the same time, confronting themselves and ultimately each other.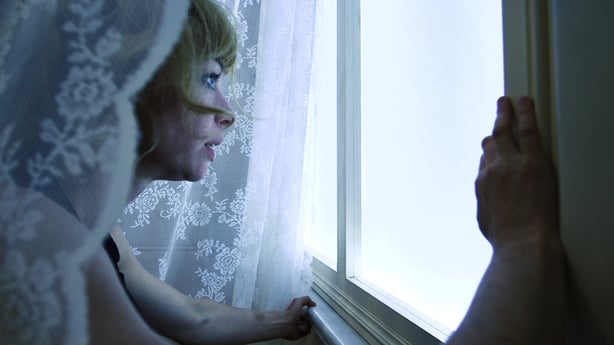 I make theatre that tells us about places and people in time and space. About what existed and what was hidden, about conflicts and tensions, and what was and what could have been. Very often my work summons the past directly into the present and audiences frequently describe the immersive experiences as 'being inside a live film', yet I had never made a film before this. In anticipation, myself and collaborator Una Kavanagh retreated to the Tyrone Guthrie Centre at Annaghmakerrig to interrogate film-making techniques and explore how I would approach it, setting it intimately around a table over the course of one night. We were then joined by a terrific cast and creative team, including the brilliant director of photography Paddy Jordan and editor Genevieve Murphy.
We need your consent to load this YouTube contentWe use YouTube to manage extra content that can set cookies on your device and collect data about your activity. Please review their details and accept them to load the content.Manage Preferences
Within my theatre work, audiences are invited to break the rules – move around, talk to the actors and shape the action. This unleashes a dynamic meaning making process which I attempted to capture on film, by allowing the viewer (through the point of view of the camera) to swap places around the table, taking the place and position of each of the women to this particular night. I am really fascinated by how memory happens, how each time we remember an event, we are in actual fact remembering the last time we remembered it and not necessarily the event as it actually happened.
This is further complicated by what people choose to remember, even if we experience the same event, we will remember it slightly differently due to our point of view and position within the room. I wanted to animate the multiple forensic layers of memory and trauma to explore how the past is propelled into the present and the impact of time on these women's conflicted and contested narratives.
Falling Out Of Standing is the visual art legacy set in film and the next stage to ANU & CoisCéim's award-winning production These Rooms by artists David Bolger, Owen Boss and Louise Lowe. It runs from April 4 – 23 at Ground Floor, Festival House, 12 East Essex Street, Temple Bar, Dublin 2 - go here for more information.