The contemporary master of the short story is now a late blooming novelist, and he believes that artists need to be more vocal during these tumultuous times in America, his vast homeland, which he has mapped out with compassion in his fiction.
George Saunders's first novel, Lincoln in the Bardo, came to him as an idea some two decades ago while driving around Washington DC with his wife and her cousin.
His wife's cousin pointed to a monument on a cemetery hill and told the story of Abe Lincoln visiting the grave of his eleven-year-old son Willie, who, tragically, died of typhoid in 1862.
Abe Lincoln, it was reported in the papers of the day, went into the crypt a number of times to grieve at his son's graveside.  
This vulnerable image of the Civil War president was etched on Saunders's mind. It is exactly the sort of strange humanity that has fuelled his fictional worlds, so why did it take him until his late fifties to attempt to turn that scene into a novel?
"I had a writing teacher who said, 'If a young writer could tell the difference between the stories he should write and the stories he should think about writing, he could save himself about twenty years,'" Saunders told a riveted crowd at the Mountains To Sea festival earlier this year. "So at the time, I said, that's good for somebody but not for me."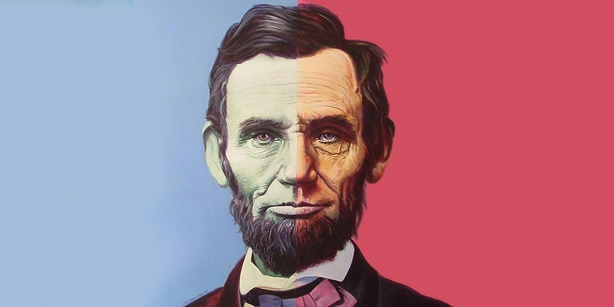 Raised in Illinois, the home state of the 16th President of the United States, Saunders was put off.
"Everything was Lincoln. All our class assignments were about him, it made we want to avoid him. It is like if someone said to you, you should write a novel about Jesus… Maybe I won't..."
But every time he would finish a collection of short stories, the Lincoln idea would come out from the shadows to tempt him.
After his story story collection Tenth of December was finished in 2012, during the period between books and before promotional work, he confronted the reasons why he had shirked writing the novel.
"Usually that's an empty time between books, so I thought why not try the Lincoln novel? The answer was, oh no! It's too earnest, too full of grief, too potentially lovely, too complex.
"And I thought, that's a stupid list of reasons not to write a book. You'd end up being the guy whose gravestone says, 'Declined to do what he most wanted to do.'"
So he set aside three months and gave it his full attention. Things started falling into place and he stayed with it.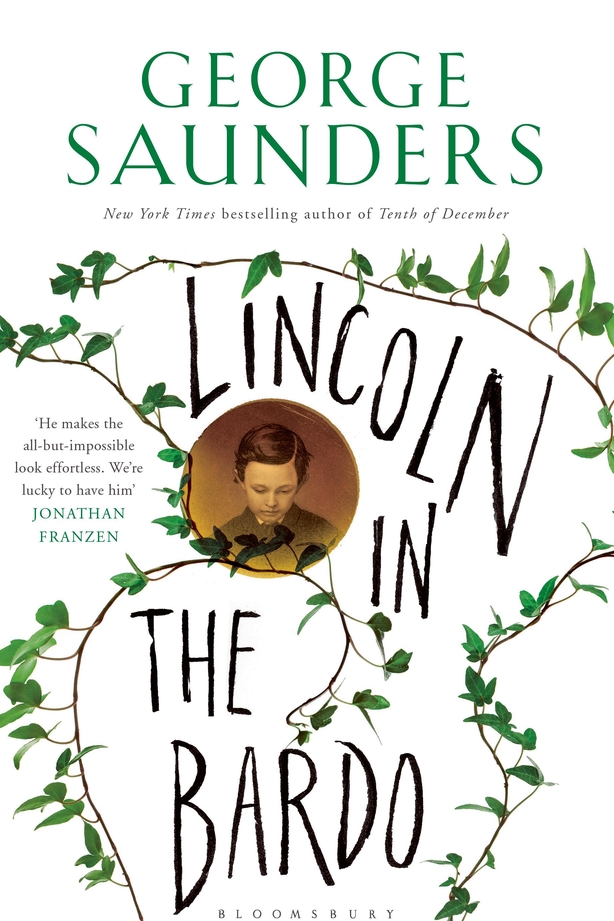 Lincoln in the Bardo is not a straight third-person novel about a president; course, it wouldn't be a George Saunders book if that were the case. Instead, he enlists the help of a cast of ghosts who are in the graveyard with Willie Lincoln - they become the novel's cacophonous chorus.
"I loved the idea of Lincoln alone at night in the graveyard. But how is a novel made from one guy in a graveyard? Unless we write a 300-page monologue in the voice of Lincoln: 'Four score and seven minutes ago, I did enter this ghastly place…'"
The Bardo, from the title, is a Buddhist term for a transition space where spirits pass from death into rebirth. These ghosts are unaware that they're dead; this allows his humour to flourish.
Saunders is open in discussing his process, "If you are a writer, if you're drawn to that job, you have a strange relation to language - a wonderful relation to language.
"If you revise by that tiny indefensible opinion, taste, then the language tends to get more like the better you. If that makes sense… so in the revision process, as you pay attention to a character, and especially as you refine the language, the character tends to come up from the natural position of an invented person, which is below you and your reader.
"It's not that the character gets better than you or becomes perfect, but you regard them a little more openly, which is in a sense the definition of love or affection."
Saunders believes in the power of revision. Like a sculptor, he feels he possesses the tools with which he can chip away at his sentences revealing worthy prose.
We need your consent to load this YouTube contentWe use YouTube to manage extra content that can set cookies on your device and collect data about your activity. Please review their details and accept them to load the content.Manage Preferences
Saunders often quotes Einstein, who says, 'No worthy problem is ever solved in the plane of its original conception.'
"Any work of art quickly reveals itself to be a linked system of problems. A book has personality, and personality, as anyone burdened with one will attest, is a mixed blessing… Almost from the first paragraph, the writer becomes aware that a work's strengths and weaknesses are bound together, and that, sadly, his great idea has baggage."
What an experienced writer learns is how to be a better first-time reader. You must approach your own work objectively, then revise and rewrite it meticulously.
"If there's anything that has gotten better over the years, it's that I can impersonate a first-time reader better… Strangely, that is the job."
Lots of Saunders' short stories reside in the near future; he arrived there through tweaking his own work when it wasn't working on the page.
"As a young guy, I was a big Hemingway dude. I had this medical condition called a 'Hemingway-Boner'.
"Everything was Nick Adams all the time, 'Nick walked into the Walmart. It was pleasant.' The prose was very earnest - I mean I really loved the quickness of it and the minimal-ness.
"Then I found, at one point, that if I put that same language tendency in an imaginary theme park, it was suddenly funny. What was straight and unbearable about it before was suddenly a virtue… So you choose the alterations in the prose to produce energy, that's it. If it turns out you have made a sci-fi world, fine…
"It has more to with injecting energy into prose, by any means necessary. Once you do that, you find your themes, your politics and all that. Because if you don't have the energy, then the reader closes the book and walks out."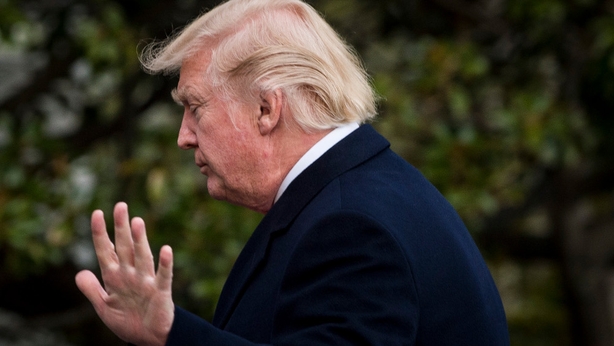 Saunders has talked solely about fiction for over half an hour in Dun Laoghaire's gleaming, futuristic library. The audience is engrossed.
Sentences, language and story matter to this crowd, and they form Saunders's very constitution. This is what he does every day with his lucky students at Syracuse University where he teaches Creative Writing. It is what he spends his time labouring over as a writer and he liberally dishes out his advice.
Then, predictably, comes the question about America's current president, "It is clearly a very interesting time to write a book about a president?" asks journalist Sinead Gleeson.
The sigh quickly follows, "Oh boy... I finished this book and about a month later David Remnick, from The New Yorker, emailed me: 'This might be a crazy idea, but what do you think about going on the Trump campaign?'" 
For five months Saunders visited rallies and wrote about the people he met around the country. (Here is the resultant piece.)
"It is unchartered water and I think it is a dangerous time. What I took away from this is that to go from the mode you are in when you do something like this [write a novel], which is so expansive, and the reading mind is so beautiful… In the way that even a semi colon can be offensive...
"Your mind on art is probably, I think, the most wide-open it can get, maybe short of being in love or having a new baby. 
"So that was something, then to go into campaign mode. To force myself to go on all the news channels and fight with Trump people on Facebook and all that kind of stuff. You can just feel the mind shrinking up. It is necessary, but it is also really striking.
"It occurred to me that America is partly in this mess because for as long as I can remember even artistic people like me have marginalised art. We have agreed that it is done by these nutty kids in berets over there in Brooklyn…
"This whole idea that art is not the essential human activity, but a little sideshow that we are allowed to do out of the mainstream. If you look at the American discourse right now and the way the language has become so stupid…
"We have really ghettoised art and I'm telling all the young artists that it is time to double down on it. Because it is the way our intelligence really takes its higher form."
Lincoln in the Bardo is published by Bloomsbury