Writer-Director Marc-Ivan O'Gorman pays tribute to author Brian O'Nolan, AKA Myles Na gCopaleen, AKA Flann O'Brien, the subject of his acclaimed Lyric Feature presentation, Bones Of Contention - listen to Bones Of Contention below:
If James Joyce is Ireland's most discussed and least read author, then Brian O'Nolan must be Ireland's most read and least discussed. Writing a regular, and much loved, column for 26 years in a national paper meant he had the sort of readership any novelist would envy but has he received the love bestowed on Ireland's literary grandees? Maybe it's because of his column that he, to paraphrase, Rodney Dangerfield, gets no respect. Maybe it's precisely because, like Dangerfield, Brian is funny that he has never been, well, taken seriously.
Many people will not know who I'm talking about when I say Brian O'Nolan because he is better known by his pseudonym, Myles Na gCopaleen, under which he wrote the Cruiskeen Lawn column for The Irish Times, and the popular Irish language novel An Beal Bocht, or maybe they know him as Flann O'Brien author of the seminal, At-Swim-Two-Birds, that was championed by Graham Greene, and said to be the last book read by the grandest of grandees, James Joyce. Flann was also the man who wrote the posthumously released The Third Policeman.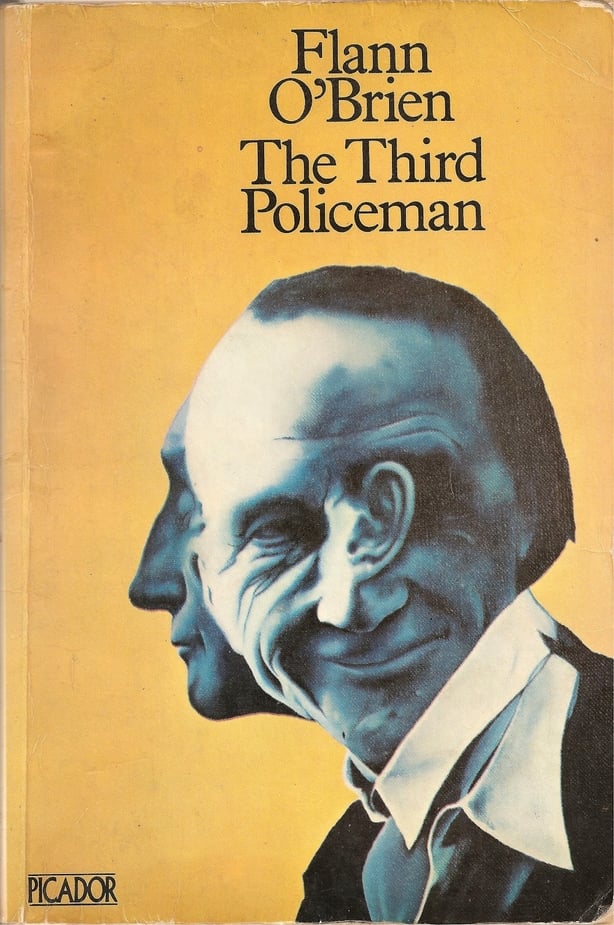 But there were other versions of Brian too, he was born into a gaelic revivalist family, so for the first decade of his life he was Brian Ó Nualláin, when he went to college he assumed the moniker Brother Barnabas, and towards the end of his life, when he wrote a column for the provincial paper The Nationalist, he did so under the pen name George Knowall. That column was Bones of Contention.
There may have been even more guises. So how does one find someone so set on hiding? The inspiration for the style of Bones of Contention was Todd Haynes', 2007 biopic on Bob Dylan, I'm Not There. In the film, Dylan (whose real name, of course, is not Dylan) is played by several actors (Cate Blanchett, Christian Bale, Richard Gere, etc.) as he morphs from one performing avatar to another; the protest singer, the leather-clad rockstar, or the grizzled desperado. Rather than attempting to show the artist with a single brush stroke, the film attempts to present its subject as a collage of the personas he created. Examining the many masks in order to get a clearer understanding of the face beneath.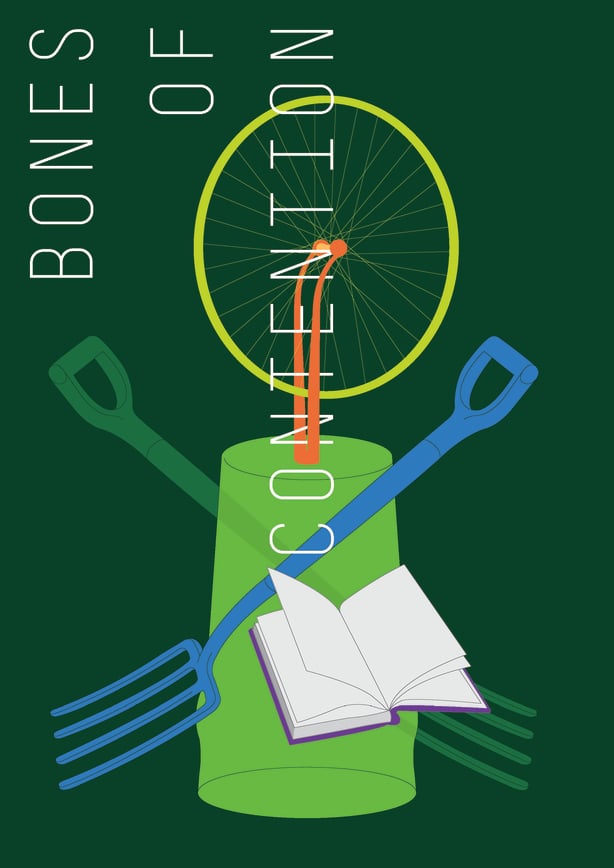 In Bones of Contention, George Knowall hears of Brian O'Nolan's death and proceeds to investigate a man who resembles him so closely. His inquires are hampered by the continual arrival of a motley crew of disruptive students, diminutive gaeilgeoiri, and Jackeen know-alls. Undeterred by the interruptions, George makes calls to literary experts like Dr. Louis De Paor, comedians like Ardal O'Hanlon and Tommy Tiernan and authors Patrick McCabe and Julian Gough.
I'm Not There was not the only influence. The question of how to best capture, in audio, the surreal humour and postmodernist playfulness of Brian O'Nolan's writing pointed us towards another Irish man, a contemporary, who did to radio what O'Nolan was doing to newspapers. That man was Spike Milligan. Though missing the essential live quality of The Goon Show, and obviously, the genius of Milligan and Sellers, Bones of Contention makes a nod to the BBC comedy of the late '50s with brisk scene changes, cartoonish sound effects and interjecting announcers.
Brian O'Nolan once said that "the modern novel should be largely a work of reference", and in Bones of Contention we honour that philosophy by not only bringing his nom-de-plumes to life and allowing them dictate the story (like his characters in At-Swim-Two-Birds), and inserting a couple of his literary creations, such as Pooka McPhelimy, his wife Miss Corrigan and an anthropomorphic bicycle, but we have, wherever possible, inserted snippets of his writings from across his novels and newspaper columns.
As Flann might have said, for it is in his own words a man best speaks for himself.
The Lyric Feature: Bones Of Contention, RTÉ lyric fm, Sunday July 7th at 6pm - listen back here.
Read Paddy Kehoe's review of the Collected Letters of Flann O'Brien here